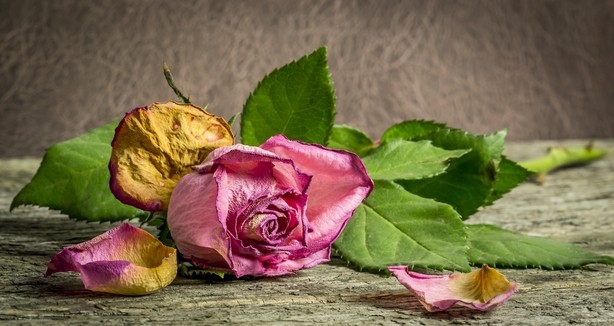 Flowers are so much more than a pretty detail for your wedding. These scented beauties represent your love, and are gorgeous metaphors for how your relationship is flourishing.
Flowers can also make or break the atmosphere, and are not something you should take lightly! That's why we've compiled the following wedding flower advice, so you can take the stress away from this all-important part of your wedding. Read on to find out how to have truly memorable wedding flower arrangements, and how to avoid common wedding flower mistakes.
Be flexible, and look at the big picture
You may have a concrete idea of how you want your flowers to look, but be open to suggestions. Don't close yourself off to potentially great suggestions on what blooms to use, innovative flower arrangements, bouquet size or how to make the most of the venue with your arrangements. Instead, go into planning your wedding flowers with a concept, rather than a specific idea. That way you can have loads more fun with the creative process, and you might just end up with a surprisingly gorgeous result.
Consider the culture and tradition of both families. This is not to say you can't be creative with your wedding flowers, but you don't want to offend anyone. Did you know that chrysanthemums represent sadness and sorrow in Italian culture, and are often feature at Italian funerals?
Get good help to put your wedding flowers together
To truly avoid stress, we recommend getting a professional in to arrange and organise your wedding flowers. You may create gorgeous floral arrangements at home, and want the creative control of arranging everything just the way you like it. Or perhaps the wedding flowers you are envisioning seem simple enough to do on your own.
English country style floral arrangements are effective, and seem simple enough, right? Maybe, but come the day of your wedding, you will have a million other things to worry about. Don't over-stretch yourself: you want to enjoy your wedding.
Find your dream florist early on
You've asked around friends and family, read pages of wedding florist reviews online, and pored over Instagram to narrow down your wedding florist shortlist. Finally you've found the one you love, and are so excited to see the floral concepts they create in your venue.
Just one problem, they are already booked.
Like the best caterers and the best officiants, the best wedding flower professionals tend to be booked well in advance, so be sure to find someone you love early on in your wedding planning process.
Florists will also order in blooms from all over the world, so they can do a better job if they have adequate time to plan.
Do your research and know how to take care of your flowers
Some flowers are likely to wilt after a few hours, especially if you are out taking photos for hours in the height of summer. Ask your florist how to keep your flowers looking fresh for longer, especially with thirsty blooms like hydrangeas, or if you are planning a big photo session before the ceremony.
Want to know more about how to plan your wedding flowers?
If you want some inspiration for excellent wedding flower ideas that will set your wedding apart, remember to research, research, research! Start with these unusual wedding flower ideas to get the creativity flowing.
Did we miss something? Don't forget to share your own wedding flower experiences in the comments below.