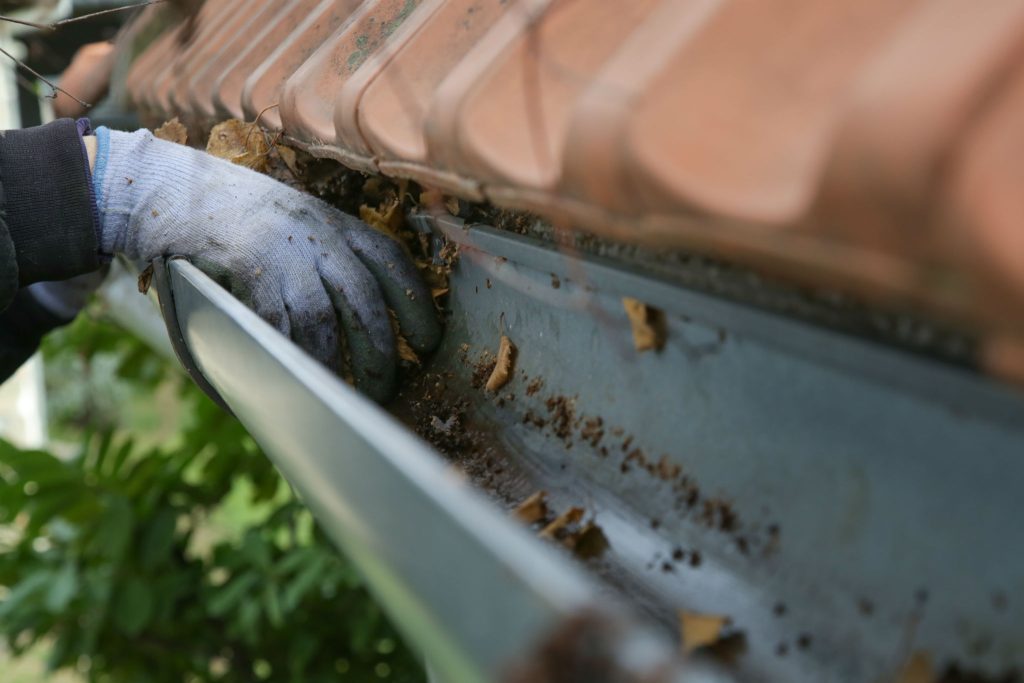 Cleaning gutters is an important task to ensure that they are functioning properly and to prevent water damage to your home. It also reduces your fire risk when your gutters are free from leaves and other debris. Here are some steps to follow when cleaning your gutters:
First, make sure you have the right safety equipment. This includes a sturdy ladder, gloves, and eye protection.
Begin by removing any large debris, such as leaves, sticks, or twigs, from the gutters. You can use a gutter scoop or a trowel for this task.
Once you've removed the larger debris, use a hose to flush out any remaining dirt or debris from the gutters. You can also use a pressure washer for this step if you have one.
Check the downpipes for blockages. If you find any, use a plumber's snake or a similar tool to clear them.
Finally, inspect the gutters for any signs of damage or leaks. If you find any, make the necessary repairs to ensure that the gutters are functioning properly.
It's a good idea to clean your gutters at least twice a year, in the autumn and spring. This will help prevent blockages and ensure that they are working properly to protect your home.
Before attempting to clean your gutters, please consider your safety. Falls from ladders are a common reason for a trip to hospital, so if you're not feeling confident you can always have your gutters professionally cleaned. Such services are highly efficient and affordable, so it can make a lot of sense and save you time for other things. Not to mention they'll inspect you gutters at the same time and spot any potential issues that could get more serious if left unnoticed.
Speaking of which, here are some common gutter problems to look out for when cleaning your gutters:
Blockages: blocked drains can be caused by a build-up of leaves, twigs, and other debris. When gutters are clogged up, water can't flow properly and may cause damage to the roof or the foundation of your home.
Leaks: Leaks can occur at the joints between gutter sections or at the downspout. If left unrepaired, these leaks can cause water damage to the fascia, soffit, or even the foundation of your home.
Sagging: Sagging gutters can occur due to a variety of factors, including a build-up of debris, improper installation, or corrosion. Sagging gutters can cause water to pool in certain areas, increasing the risk of water damage.
Separation: If the gutter sections are not properly secured, they may become separated and cause water to leak out.
Corrosion: Over time, gutters can become corroded, especially if they are made of metal. This can cause them to become weak and prone to leaks or sagging.
By cleaning your gutters regularly and making any necessary repairs, you can help prevent these problems and protect your home from water damage.