So your tap is leaking, or your toilet won't flush. Is it worth calling out a plumber for these plumbing problems or should you try and fix the issue yourself with the use of a YouTube tutorial?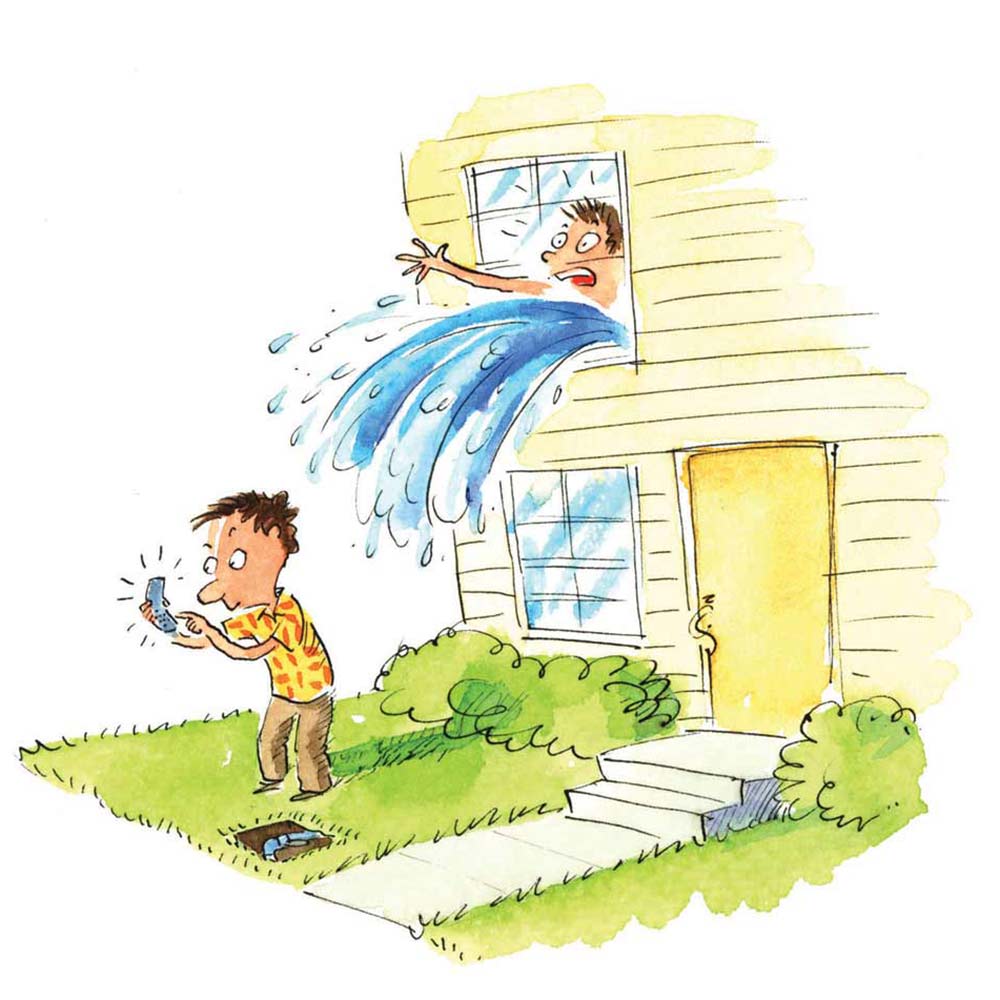 With the plethora of information now available online from every DIY job you can possibly imagine, it can be tempting to try and fix it yourself and avoid paying an emergency plumber to do the job.
There's only one dilemma – often plumbing problems aren't as easy to fix as you may think. There is a reason plumbers have to study an apprenticeship before they're qualified to fix any problems in your home.
Unlike other DIY jobs like painting and decorating, if you get the plumbing wrong you can risk stuffing up your entire water system.
To help you make the call on whether you should try and fix the problem yourself or call in a professional, we've come up with a list of common plumbing problems and whether it's best to DIY or not.
But there's a few things to do first before you jump into DIY plumbing…
Before you fix a plumbing problem
1. Buy a toolbox
A toolbox is like your med kit for emergency situations. How could you possibly fix a plumbing disaster if you don't have the tools you need in the first place?
Every DIY project needs a complete toolbox to help you get the job done without having to visit a hardware to buy plumbing tools you don't have. Otherwise, hire a plumbing expert to solve all your problems effortlessly.
2. Learn the ropes
DIY plumbing projects can be both fun and rewarding if you really commit yourself to learning it as you go. For example, learning how to fix your toilet leaks can help you save some cash.
However, this is not always the case especially when you start being so careless in doing your DIY project. A simple plumbing problem can turn into a disaster that will require help from a plumber. And if it does happen, make sure to hire the right plumbing expert for the job.
3. Know your house's plumbing system
How well do you know your house's plumbing system? Has it been decades since the last time you did a safety check?
The only way to gain a better understanding of these things is by doing research. Learn about the basic concepts of plumbing like vent pipes, drain lines, waste pipes, and shut off valves. You should then be able to interpret the blueprint of your plumbing system as well as figure out some quick fixes to common plumbing problems. Which leads us to…
4. Water shut off valves: Where are they located?
One of the most common plumbing disasters people experience is water leakage. The immediate solution? Shut off the valve that connects the water supply to your house or certain areas where the leak is coming from.
Locate where all your shut off valves are, including the main valve, and know what areas each of these valves control. For example, in a nicely installed system, each bathroom, toilet, kitchen sink, among other plumbing fixtures has its own shut off valve(s).
If you have a basement, check all valves that have been installed there as well as the access panels. And if you do not have any clue which areas those valves control specifically, shut it off and then flush your toilets and turn on each of your faucets.
Additionally, locate the main shut off valve for the main line that supplies water to your house. This especially helpful if ever a flood-like disaster happens. You will just have to run straight to the main shut off valve to stop all leakages immediately.
Plumbing Problems and Solutions
1. Leaking tap
It used to be very simple to change a leaking tap. It was a case of simply buying a washer from Bunnings and then unscrewing the tap to replace the washer inside with a new one. These days though, tap design has changed, meaning that often there aren't any washers to be replaced. Instead, now it's a case of having taps that are sealed with ceramic plates. If this is how your faucet set up is designed, we'd recommend calling in a plumber to help you with the job, as it's a lot more complicated than simply replacing a washer.
A shower with low water pressure
There's nothing more frustrating than trying to take a shower under a shower head that has a reduced water flow. It can be annoying trying to wash your hair when there's just a trickle of water coming out.
If this happens in your bathroom, first call the water company as it might be a water problem in your local area. This is the best case scenario as the problem will fix itself. However, if it's your home plumbing system, you need to investigate whether the problem has been caused by a blockage and if so, where it is.
The best option is to wash your faucet aerator screen by unscrewing it and scrubbing it clean. It also helps to push something through the holes to make sure they're unblocked too. For built up residue, pour vinegar into a plastic bag, and place the shower head inside. Tie the bag and leave the vinegar to dissolve any leftover residue overnight.
In the morning, if you reattach your showerhead and discover the pressure is still weak, it might be time to call a plumber.
Hot water problems
How to troubleshoot hot water problems will depend on whether you have a gas or electric hot water system. For gas systems check if the water heater's pilot light has gone out and if so follow the instructions on the tank to relight it. If the hot water is cold from an electric water heater, first thing is to check it hasn't tripped your fuse box.
For the DIYers at this point it's time to let experts tackle the plumbing problems, you don't want to be working with gas or electricity without being qualified!
Blocked up toilet
If you only have one toilet in your home, having a blocked or clogged dunny can be a big problem. Your first thought might be to try and flush the toilet repeatedly, but avoid this at all costs as you might just make the problem worse. Instead, use a plunger to try and unblock the toilet.
To do this, close the flapper valve in the tank of your toilet and plunge as hard as you can until the water starts being sucked down the toilet hole again. This should fix the problem.
If you don't have a plunger, there are other blocked drain home remedies to clear your toilet drain. Although it might be tempting to use a drain cleaner you pick up in the supermarket, avoid these as they often have caustic chemicals in them which can damage your pipes.
Instead, make a natural cleaner with one cup of baking soda and two cups of vinegar. Pour this in to the toilet and then add eight cups of warm water. This should help unblock your toilet – no plumber required!
Another common plumbing problem is slow draining or blocked sink drains, especially in the kitchen where various scraps, grease and other objects find there way down. There's more drain clearing techniques in our article covering how to unblock sink drains.
Fixing copper pipes
It's quite common for modern houses to have copper plumbing. But having this also means the need to fix it whenever it needs repair or you are planning to run new lines to your plumbing fixtures.
So, learning how to "sweat" your copper pipes is an important skill to have. It is easy to do and requires little money to get started with. This is a more advanced technique although if you're comfortable with the above fixes and want to try it yourself follow these steps.
Buy the materials needed: solder, torch, copper pipe, and flux
Cut the pipes to your preferred measurement using a hacksaw
Clean the pipes and apply the solder
Attach the end of the copper pipe to the fitting
Apply some solder and use the torch to heat the joint
Clean any excess solder with a cloth
And there you have it – four common plumbing problems and whether you should fix them yourself or not.
What home plumbing problems have you solved in the past? Let us know in the comments below!