Finding The Best Pest Control Services
We all know that keeping our homes and businesses safe and pest-free is important. It's where our loved ones live and sleep, and where our incomes are produced. So it makes sense that finding truly excellent local pest control experts is just as important.
When it comes to home maintenance, finding good pest control is simply something you can't avoid. More important than a painting touch-up or fixing the fly screen, using the best pest control services is quite simply about our invaluable health above all else – but much more as well.
The Importance Of Managing Pest Problems
The signs of pests is sometimes obvious. Do you hear scratching noises in your roof? Do you find yourself with a redback spider infestation? Signs of termite activity?
When you have a pest problem there's every reason to act quickly and eradicate them. The main ones are…
Health: We've all heard of the bubonic plague, and thankfully that's a thing of the distant past! But pests like rodents, cockroaches, spiders, wasps, fleas and much more still bring considerable health risks into our homes.
Business: Your business premises, and how you go about producing those goods and services, is of course vital, and even minor pest infestations can compromise your reputation and productivity.
Damage: But of course, the headline act when it comes to pest infestations – especially when it comes to the bottom line – is building and structural damage. Luckily, things like effective termite treatment can not only save you thousands, but your entire premises from utter destruction.
Appearances: Although a great pest control company can help with all of the above and much more on top, having a pest problem is simply not a great look (or sound) for any home or office!
What Will A Pest Control Company Do For You?
Of course, when you're looking for pest control services, you obviously want your premises to be completely pest free! But what do the best pest control companies actually do?
Identify: Perhaps you're not even sure whether you need a termite treatment or it's actually another type of pest that is compromising the safety, health and enjoyment of your place. So the best pest control will quickly and correctly provide a pest inspection to identify the real problem.
Decide a treatment: Depending on the pest and the scale of the problem, a great pest control company will size up the necessary bait, treatment, correct and safe chemical choices and dosages, techniques, equipment, potential relocation options, environmental impact, and much more.
Use their skills & experience: What makes professionals in any field really good at what they do? It's qualifications, training and skills, correct licensing and all-important experience – and pest control is no different.
Local knowledge: As we all know, pest control in Melbourne has its particular character, with an emphasis on termite treatment and possum removal. So finding established pest control services in your local area will means they have plenty of experience with local post problems. Giving you the best chance of finding and eliminating those pests right at the source.
How Long Will It Take & How Much Does Pest Control Cost?
Almost always, a pest control inspection and treatment will take a whole lot less than a day, although serious fumigation services for instance can take longer due to the chemicals involved. What is for sure, however, is that a few hours of pest control is much better than hours, days and weeks of serious infestation-related clean-up, and thousands in repair bills.
So in light of that, a couple of hundred dollars spent on expert pest control is a very small price to pay, although the exact price, of course, depends on the pest type, the premises size and the scale of the problem.
Opportunities for Australia's Best Local Pest Controllers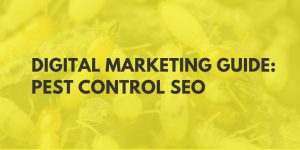 Are you an Australian pest control expert? Do you solve pest problems for residential and commercial properties? We want to showcase the best pest control services for our readers. Grow your business with a listing on Search Frog for instant access to free leads.
Popular searches for pest control companies:
Pest Control Adelaide
Pest Control Perth