Find The Best Local Plumbers Near Me
Do you have an emergency plumbing issue that needs attention? Building or changing your kitchen, bathroom or laundry? Are you asking yourself how can I find the best plumber near me? You've come to the right place!
Our local plumbing directory will help you find plumbers open now who can help with plumbing services covering a range of tasks within your home.
Plumbers can find and fix water leaks or unblock smelly drains. They replace old hot water systems with new efficient systems, repair and replace leaking toilets – Showers, sinks and grease trap can all be given a new lease of life thanks to the talents of your local plumber too.
5 Forms of Emergency Plumbing Services
Plumbing services, either commercial or residential, involves minor and major repairing. It is possible to have a leaky plumbing system or one with clogs that might need some plumbing works to remove the clogs or fasten the loose faucet to prevent dripping. There are different types of plumbing services; however, emergency plumbing services are specifically of five kinds, and they include:
1. Broken water pipes services
A valuable property can witness several damages caused by faulty water pipes. Broken water pipes need experience and different tasks to repair them; hence, it is not classified as DIY (Do It Yourself). The first thing to do here is to close the main water supply to avoid flooding. Once it is closed, contact professional plumbing workers to get the broken pipes fixed. Fixing the fractured pipes often demands to dig under the floor, so it is no small task.
2. Toilet or bathroom plumbing
Unclogging a toilet or bathroom can be relatively easy to do; however, a complete failure of the plumbing system will cause several damages to the whole property and eventually, you will have considerable expenses to cover. Therefore, it is best advised to call for professional plumbing services to repair a broken bathroom or toilet without causing any further damage.
3. Sewer Line Blockage
Endeavour to request for repair or replacement once your sewer line is blocked. In this way, you will be preventing flooding or extensive damage to your property. Once you realise the sewer blockage, ensure that you lock the main water valve before calling a professional plumber to perform the required plumbing services.
4. Water Heater Leaks
No one will want to see their water heater failed, particularly during the cold periods. It can be quite frustrating having to deal with messy leaks and freezing waters. It is best advised to demand the maintenance tips of water heater system; however, in case of total failure, endeavour to call the experts to repair or reinstall the water heater system.
5. Gas Leaks
Arguably, this is the most dangerous asset failure in the house as it can result in an explosion. Immediately you perceive a gas leak; the first thing is to lock the main gas valve before you contact a plumber. Ensure that your plumber is qualified and certified to address the gas leak situation to prevent a future accident. Since gas leaks are harmful, it is vital that you leave the property until the leak is handled and repaired.
One of the methods of home improvement is requesting for plumbing services. Also, it is advisable to have the number of an experienced and qualified plumber or plumbing agency at hand for emergencies, particularly situations that can lead to an accident. Throughout the year, plumbing agencies do offer their services 24 hours and across the seven days of the week.
Choosing a plumbing company near me
Choosing the right plumber service need not be a bit of a gamble.
Finding the best plumber for the job takes a little bit of shopping around. Some specialise in blocked drains or bathroom renovations while others offer 24-hour emergency plumbing services. Ask a number of plumbers for quotes before making a decision. It makes sense to get the best value for money for your plumbing services, but make sure you're not scrimping on quality.
It's also a smart move to check the plumber's licence and qualifications and ensure they're also insured. They should be a member of the Master Plumbers Association. Your plumber may also guarantee their work, which can held put your mind at ease.
Whether you're looking for the best plumber near Gold Coast, Sydney, Melbourne, Perth, or anywhere inbetween – You'll find the best in the Search Frog local plumbers directory.
How much does Plumbing cost?
Your project costs will vary, depending on its complexity. Like any other trade, plumbers charge an hourly rate and will also charge for any materials your home needs.
The amount of plumbers changes vary wildly between $70 to $220 per hour, but you can probably safely expect to pay a median rate of $100 per hour for labour. Your plumber could also charge a callout fee, particularly if it's an after-hours job. For standard jobs, such as unblocking a drain or installing a toilet, many local plumbers can quote a flat rate.
Opportunities for the best plumbers!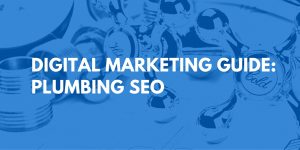 Do you run an Australian plumbing company? We want to showcase quality plumbing services for our readers. Add your business to the Search Frog directory for instant access to free leads! If you want to boost your plumbing business' ranking in the search engines, then check out this plumbing marketing guide!
Popular searches for local plumbing companies: