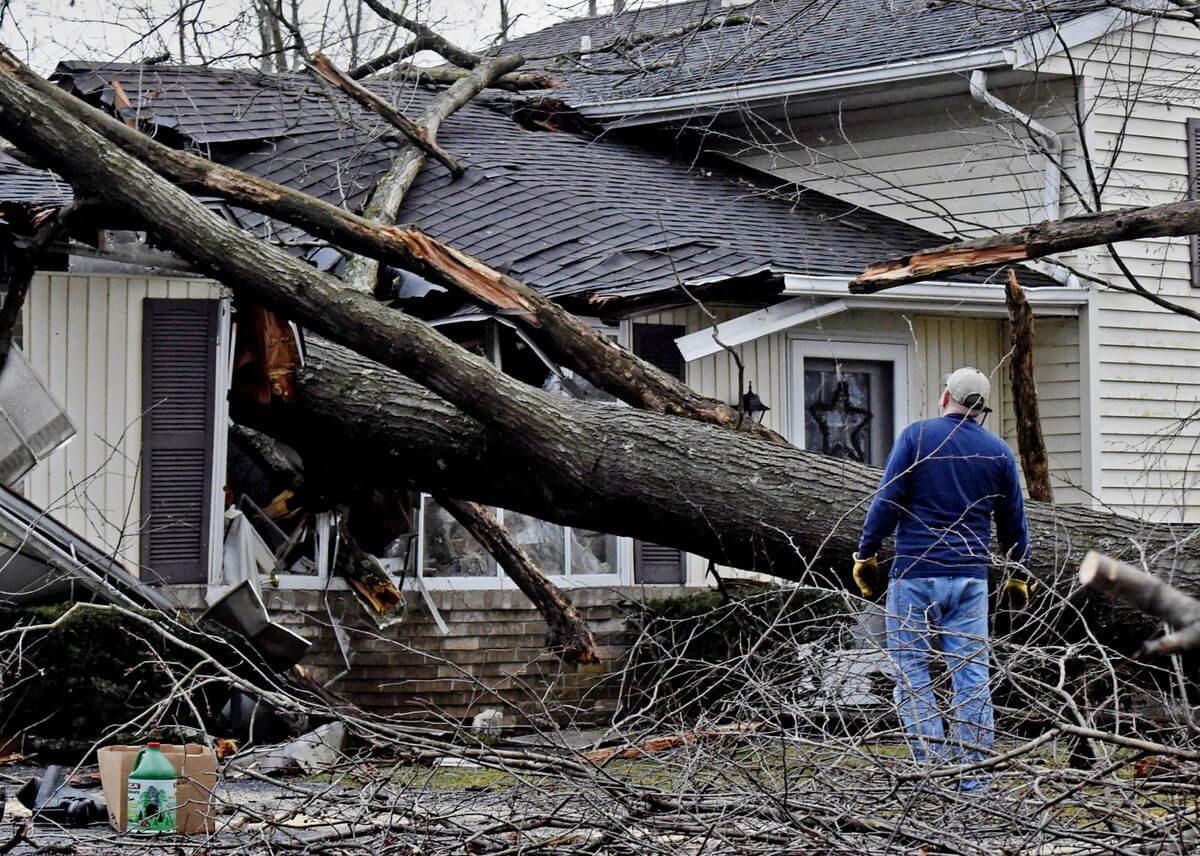 When it comes to your valuable home, what do you worry about? Is it termites, who can chew through your vital structures? How about a dangerous gas leak or a devastating burst water pipe? Worried about a bus smashing through your loungeroom wall? A bushfire on a hot and windy day? Actually, the thing that should make you sit up and start preparing today is for a storm – not just because of how common they are, but in light of how little thought people seem to put into the destruction that storm damage can wreak.
So if the weatherman is warning that a big one is on the way, what should you rush about and get done?
How to prevent storm damage at your place
1. Pack up the furniture
No, we're not talking about your sofa and Queen-sized bed – we're talking about the outdoor patio table and chairs that get hurled through lounge-room windows when gale-force winds pick up. That's right: you may think your outdoor furniture is too heavy to worry about, but don't forget that storm winds can be extremely strong.
2. Check your stormwater drains
Your stormwater may be working perfectly well right now, but just wait for that sudden deluge of rainwater and storm gunk and debris – and the extremely common phenomenon of blocked stormwater drains. Why? Because devastating flooding is not the only risk; so too is a sinking house due to foundation subsidence.
3. Check your foundations
While we're on the topic of storm damage prevention and your home's precious foundations, have you noticed any cracks or gaps in yours when you've been pulling a few weeds recently? Storms can bring your foundations into conversation with an awful lot of water – and the most important structural element of your home can be seriously damaged by it.
4. Inspect your trees
If you don't want a patio chair to fly like a missile through the lounge window, then you definitely don't want a massive tree crushing your roof or car – or you. Falling trees is actually one of the most significant storm hazards, so consider getting a qualified Arborist to check the ones around your place for hidden disease or damage.
5. Check your roof
When it's raining outside but not raining indoors, you may feel confident that your roof is A-OK. But once that storm blows off a few loose tiles, nails or shingles, you may be reaching for an umbrella to finish watching that movie – if you still have power. If your roof is over 10 years old, get it checked by a pro.
Finally, if the storm really is hitting the fan at your place, give some thought to your home's utilities – the mains water, power and gas. If things are getting really dicey, it's a good idea to know in advance how to turn them off so you can bunker down and hope for the best while avoiding total disaster. Also consider unplugging your expensive TV and computer during a massive storm, remembering where your first aid or disaster kit is located, and getting acquainted with your weather app to check for alerts and scan the radar images. Remember: every storm passes, but you definitely want to guard yourself against the permanent damage and destruction they can bring.