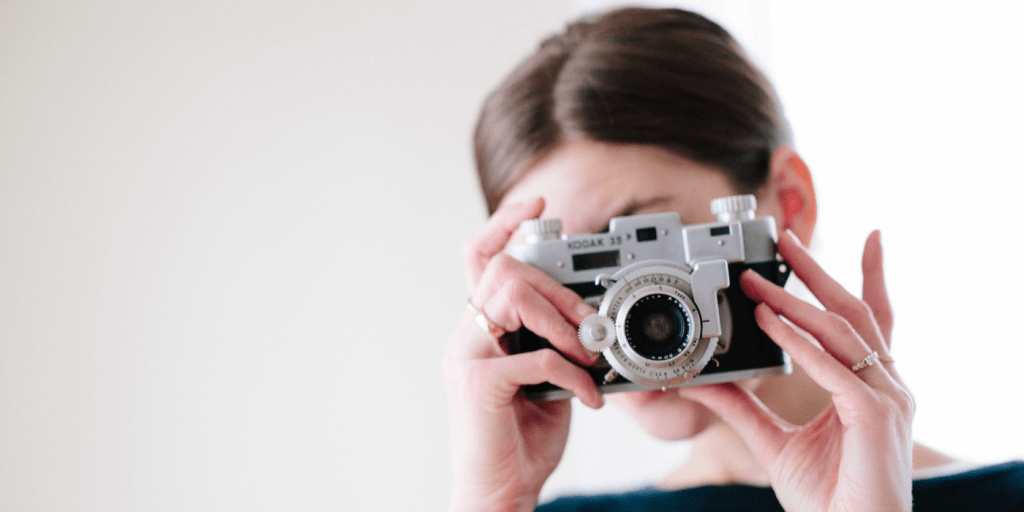 We've all had that moment. Whether it's painting, stamp collecting, baking or rock climbing, in the middle of enjoying our favourite pastime the question "Why can't I get paid for this?" pops into our head.
Well, why can't you? Turn your dream into reality by turning your hobby into a bonafide career or at the very least, a part-time one to supplement your income. There are loads of ways to monetise your hobbies, and with a bit of know-how, hard graft and studying it is possible to make a profit from your passion. Let's look at a few common pursuits that can be developed into a business.
Photography
Are you a happy snapper with an eye for a great picture? There are many ways to take the leap from amateur to professional photography. Many major photo sharing sites such as Flickr and Shutterstock allow you to make your work available commercially for companies to use across the web, and setting up an account to offer stock photographs is quick and easy.
If working with people is more your style consider wedding photography – there is always demand for talented photographers to capture a couple's special day with a range of posed pictures of the wedding party and candid shots later at the reception. Other similar vocational photography gigs include graduations and family – or pet – portraits.
Obviously, you'll need a camera and probably some extra kit (tripod, lenses, lighting equipment), and it's a plus to learn a bit about ways of marketing yourself and your skills to clients. An elegant, professional looking website is definitely worth investing time and a little money into, as it will be the first port of call for potential customers. Build your portfolio as you go – and remember, the more experience you have, the more money you can earn!
Beauty Therapy
Passionate about beauty treatments and makeovers? Not got enough fingers and toes to count the number of manicures and pedicures you've given? If creating cutting edge styles with funky tints, extensions and more is something that comes naturally to you, then a career as a beauty therapist could be beckoning you.
You may well be an expert already, but studying to get a certified qualification will enable you to work as a therapist in salons across the country, or even open your own. A diploma will also train you in the ways of facial treatments, spa experiences and more.
Being able to promote yourself effectively is key to success. Build an online portfolio of your beauty work by documenting your skills and efforts – Instagram is the perfect medium to reach out to your target audience and build a strong client base in your local area.
Blogging
What better way to share your thoughts with the world than by starting a blog? If you have a knack for writing engaging, readable content about subject matter that you're passionate about, resources like WordPress mean that in a matter of clicks you can become a published blogger. Of course, blogs about popular subjects such as food, technology, travel, lifestyle and fashion are ubiquitous these days, so to really stand out you should aim to find a niche or a fresh angle. But primarily you should – as the old adage goes – write what you know and explore your hobbies through writing.
There are a few ways to monetise your efforts – such as adverts on your blog and affiliate marketing (promoting a product or service for a company through your published posts). Seek out companies who are actively looking for talented wordsmiths to write blogs for their websites – you can use your own blog as an example of your linguistic prowess.
Again, you need to be adept at marketing yourself (and your blog) – you can find tons of online resources to help you brush up your skills. Social media is useful too – Twitter is an ideal platform to amass followers and keep them up to date, and LinkedIn is a great tool to find companies eager to jump on the blogging bandwagon.
Arts and crafts
People are always looking for handmade, unique objects, artefacts, gifts and jewellery. If you're a creative type crafting great stuff in your spare time, why not try opening an online store? Websites like Etsy allow you to offer your goods to a huge online marketplace, where people buy all kinds of things, from handmade candles and soap to toys and clothes and original artworks.
In a world where we've become used to mass-produced products and conveyer belt goods, people increasingly seek out alternatives, and there is a growing demand for one-off handcrafted items.
Once again, it could be worth swotting up on your online marketing techniques, or even taking a course to learn how to photograph and stage your products. Make Instagram, Etsy and eBay work for you, and launch an artisanal career based around your hobby!
You can't simply click your fingers and live off your hobby (or at least make some extra pocket money from it). But with a bit of preparation, lateral thinking and good old fashioned hard work, it is possible for this dream to come true. And with so many facilities to help you, that are just a click or two away, there really is no reason not to try. Get out there, and good luck!