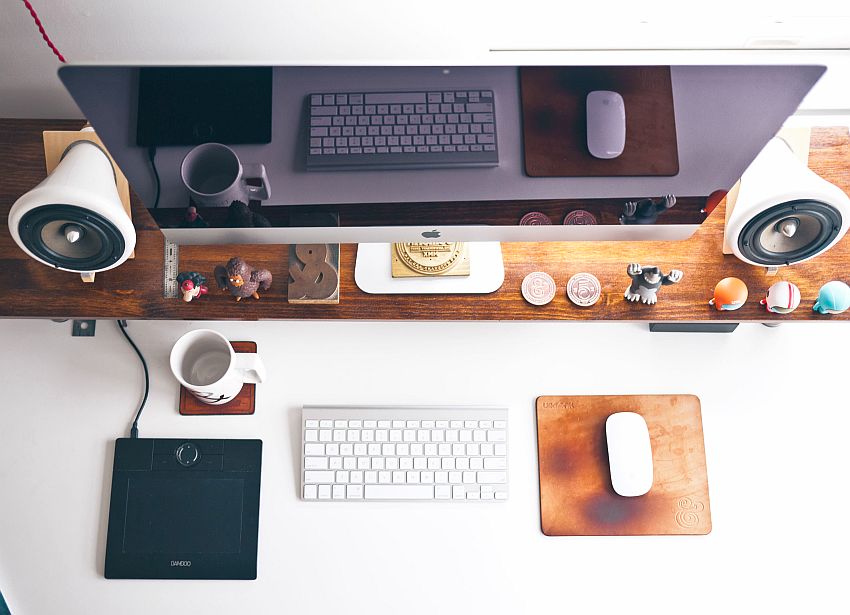 Working from home sounds like a dream come true, but only if you have a proper home office. Having the option of staying in your pajamas, underwear or favourite T-shirt all day long instead of putting on a suit is useless if you don't have a desk and a chair where you can work. The good thing with a home office is that you can decorate it any way you like, making it truly your own. If you need help with this process, here are a few tips how to reach a more functional home office.
Choose Wisely
You can't set up an office just anywhere in your home, can you? Your big plans for working from home can't just come down to having a desk in your living room, or bringing your laptop to bed. A proper home office needs proper office space, and you have to choose it wisely if you want your creative juices to flow.
Most people like to turn their spare bedrooms into home offices or set them up in their basements or attics. Only there can they achieve a much needed level of peace and have no distractions. Turning a spare bedroom into an office is easier than you may think, and it can be done in just a day or two.
The Best View Possible
No matter how limited your choice of a location is, you need to try to make the most of it. If you can't have a big corner office, you can at least give yourself a nice view. Placing your desk in front of the window allows you to look at something nice every time you raise your eyes from your computer screen. Moreover, you'll have an abundance of natural light, which is always better than working in the dark.
Get Creative with the Paint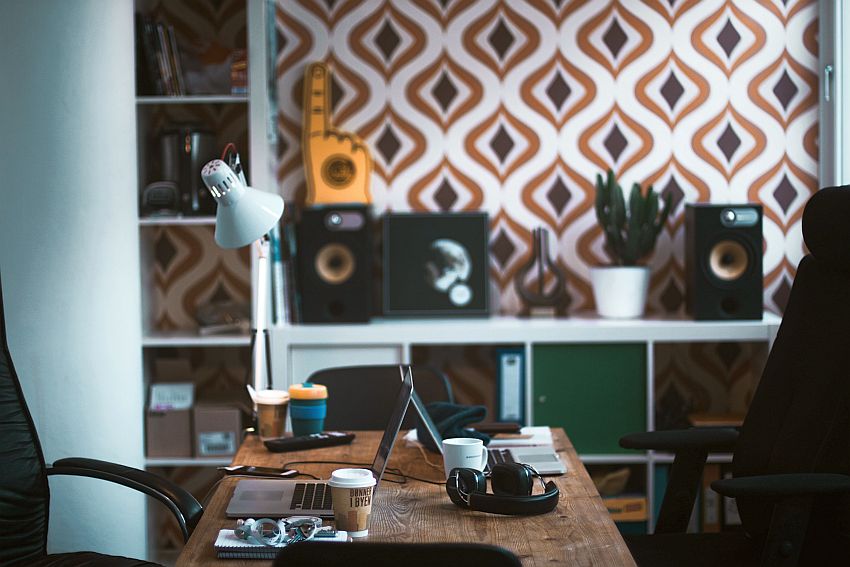 There's little you can do with an office designated to you in your company's headquarters – it's painted and decorated the way all other offices are, and that's just it. No changes, no improvements, no innovations. But, with a home office, you're the boss and the only one in charge of interior design. So, pick up a paint brush and get creative!
Even though most people choose different shades of beige or grey for their walls, you don't have to do that. Pick any colour you like – except white, the experts suggest – from yellow, orange and red to blue, green or even purple. You'll feel better in a brighter and more colourful office, and definitely get more work done.
Sit Straight
A healthy home office is as important as a beautiful design. Just because you work from home doesn't mean you shouldn't have an adequate chair and a suitable desk. According to the ergonomic standards, no work can be performed properly without good lumbar support and if your body isn't in a right position. That's why you have to invest some time and money into finding great chairs and desks, but it'll be worth it.
So, instead of using just any chair and your kitchen table, get a chair with an ergonomically-correct seat and a desk suitable for your workload. Remember, this is where you'll be spending hours and hours, and finding decent pieces is essential. You can even try using adjustable desks you can adapt to your own constitution and height – use it sitting or standing, it's your call!
What about the Stuff?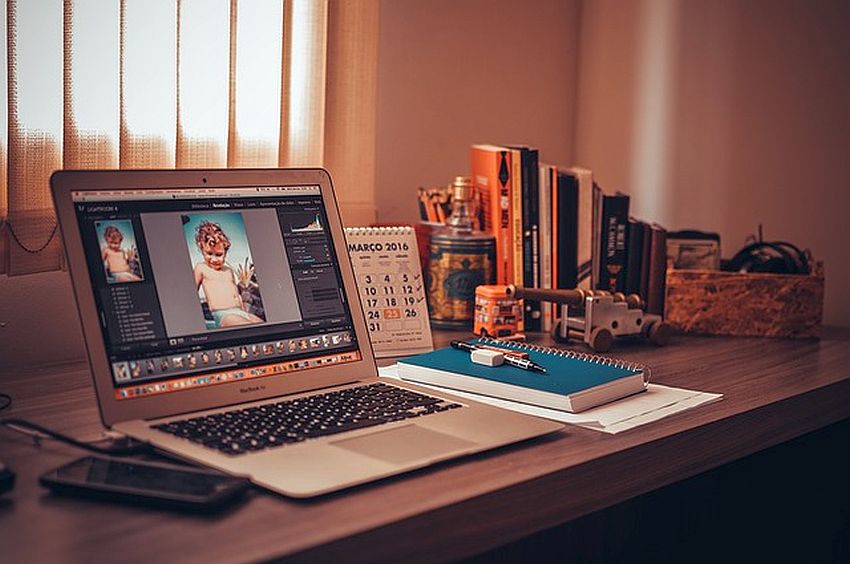 A small office space will become cluttered in no time, and you need to do everything you can to avoid it. Install shelves, purchase storage boxes and introduce folders for all your important documents, but don't forget to label everything clearly to avoid confusion. Alternatively, think about vertical storage ideas – items like floating shelves don't look helpful enough, but will ultimately save you tons of space.
Final Touches
Once you decorate your home office following these tips, there are only a few other things like plants, new computer equipment and the proper lighting to consider. And if you don't like it, you can always redecorate again and again!