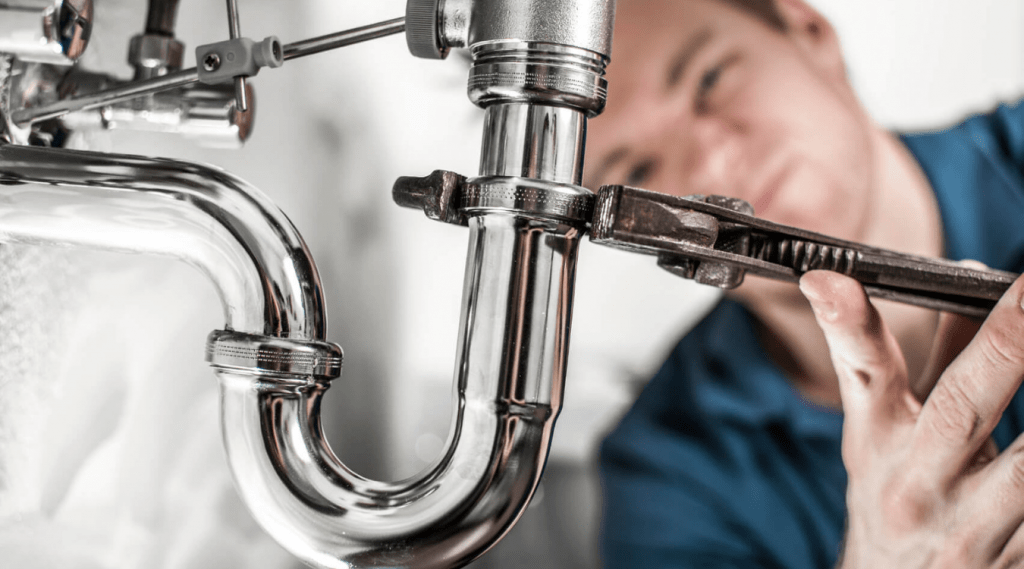 It is practically impossible to shy away from home maintenance as a homeowner. This usually comes in different dimensions, and your role as a homeowner is to find either prevent them or provide lasting solutions as they arise. A crucial part of home maintenance is taking care of plumbing problems.
Plumbing issues are of different types; some are universal, and others are dependent on the type of property. You can start by putting a maintenance schedule in place, to be done by either you or your plumber – it prevents common plumbing problems. With or without a maintenance schedule, plumbing problems may still arise. And depending on the type and extent of the issue, you may have to bring in your plumber or not.
Below are popular plumbing problems you can handle on your own and the best way to go about them:
1. Your drain is blocked
Virtually all homeowners have experienced this at one point or another. Once the water takes more time to drain down your sink or basin, causing a buildup of water in the bowl when the tap is running, you know the drain is blocked. The good news is in most cases all you need is your ever-trusted plumbing tools and some DIY tricks on unblocking your sink drain.
What if your stormwater drains are blocked? First, take a look at your overflow relief gully. What the overflow relief gully (ORG) does is to ensure that the effluent formed when your property's sewer stops working flow outside your house, rather than inside. The drain-like fitting, which is usually found outside, can be overflowed at certain times, thus causing slow draining. If this is the problem, you will need to bring in a plumber, who will clear the blockage with a water jetter machine.
2. Leaking tap
A leaking tap is another common plumbing problem homeowners have had to deal with. In most cases, a tap starts leaking when the washers are due for replacement. Australian homeowners can change their washers. However, it is essential that the tap is appropriately re-seated in the process. The new washer will only sit flush in the tap if the re-seating of the tap is done properly.
If your tap still leaks even after changing your washer, you may need to bring in your plumber. There are chances that you missed the re-seating step.
Also, old taps can cause a leak. In this case, what you need is a straight replacement rather than fixing or attempting to patch the old tap. You will need your plumber to install these new taps.
3. Water Hammer
Are you hearing a series of loud bangs when turning on or off taps, or when your washing machine changes cycle? What you're hearing is water hammer from those noisy water pipes. It's caused by "Hydraulic shock" when water suddenly stops or changes direction.
This violent noise can cause damage to your pipes and potential water leaks, so don't delay getting it fixed. A temporary solution if your waiting for a plumber to arrive is turning the taps on half way. There are a few other things you can try to stop water hammer including clearing air pockets and securing loose pipes.
4. No water from taps
Imagine the disappointment and frustration that comes with getting to your tap and nothing comes out. Different issues can cause this, so it is best you make some checks before inviting your plumber.
Start by checking if it is just one tap that is affected or all the taps in your house. In the case of the latter, the water lines serving your area or your water meter has been turned off. To be sure of which, put a call through to your local council to ask if they turned off your water lines or not. Likewise, ensure that your water meter tap is on.
If it is just one tap that is affected, then the washers on that tap are due for replacement. Buy and fix replacements for the washers in both the cold and hot taps.
5. No hot water from taps
Almost everyone looks forward to a hot shower, but what happens when the hot water is not forthcoming after turning on your hot tap? The culprits here are many. If there is no water at all coming out of your hot tap, you will need to replace the tap washer. However, if cold water comes out instead of hot water, you should check your hot water unit. The fix for the hot water unit varies from type to another.
If you use a gas hot water unit, ensure that the pilot light is not out and refill the gas if the gas cylinder is empty. If the issue persists after these, invite your local plumber.
For electric hot water unit, the problem could be due to many things, ranging from a bad relief valve to a faulty tempering valve or a tank leak. In any case, bring in your plumber to take a look and help you to fix or replace or appropriate.
6. Leaking pipes
Whenever you discover a leaking pipe, the next thing is to find out the source of the leak. This will help your plumber come with the right tools and fittings to fix the leak. Both water and waste pipes are susceptible to leaks, caused by either loose or broken fittings.
Discovering the source of the leak can be difficult at times. In such cases, you will need to do more than just a surface investigation. There are leak locating devices that can detect leaks as well as the depth of the pipe leak. This will help the plumber to know where in the yard to excavate to fix the leak.
Conclusion
Although some popular plumbing issues are what homeowners can handle on their own, ensure that you call your plumber before anything else. Bringing in a qualified and licensed plumber to take a look at plumbing problems in your home ensures lasting and satisfactory fixes. You want your plumbing to work perfectly, don't you?