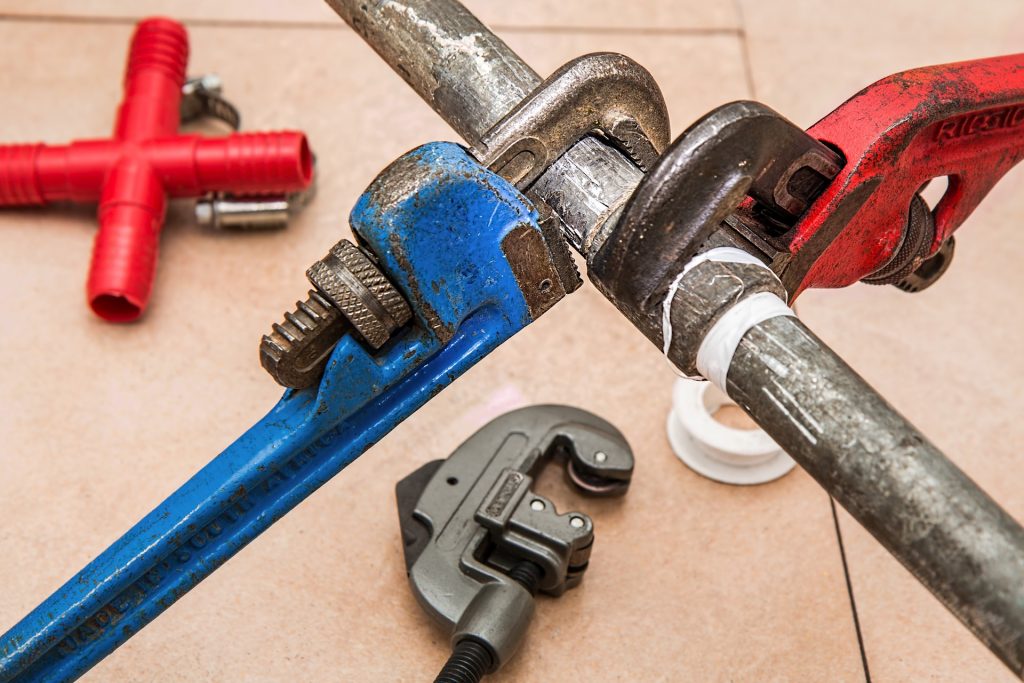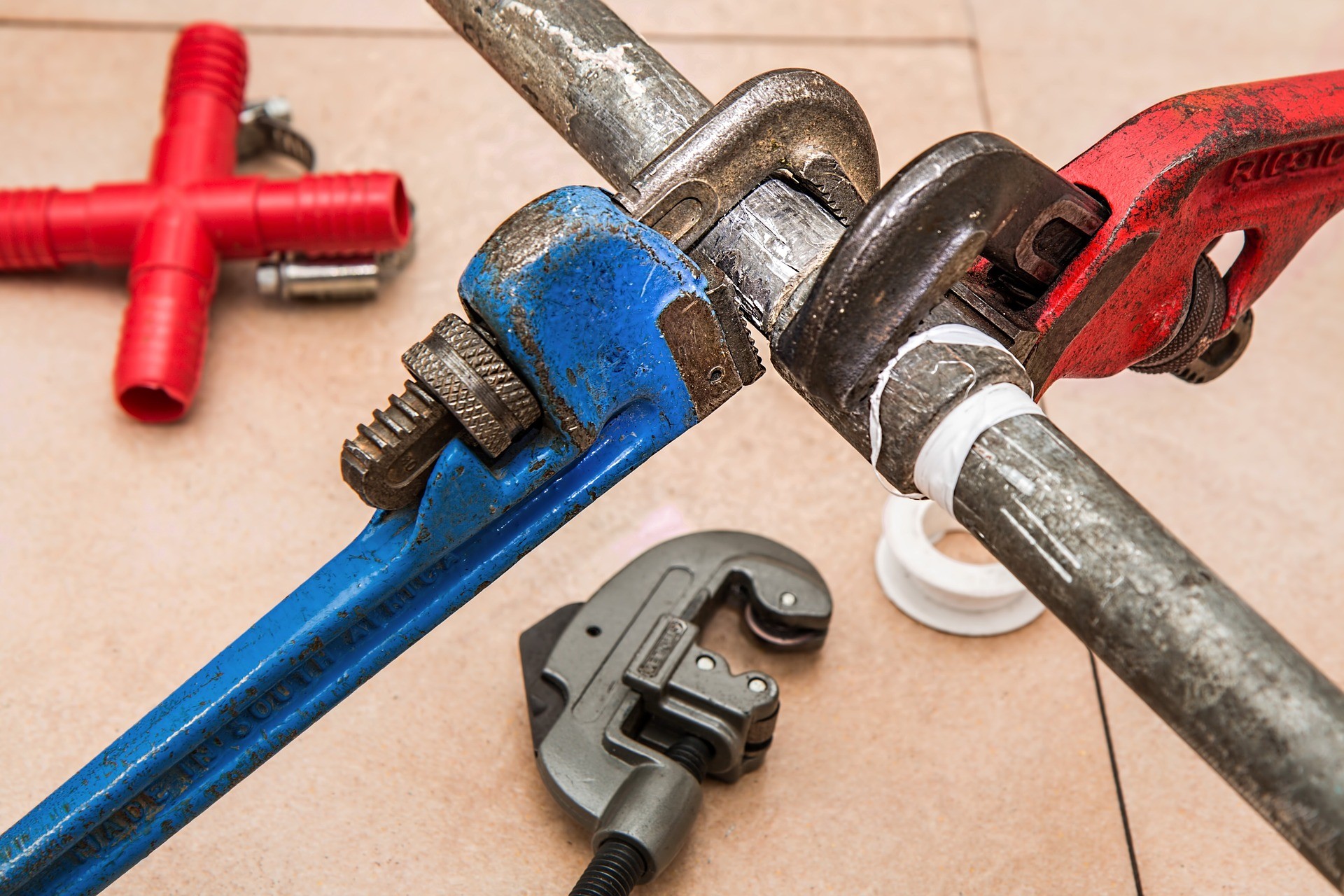 If you have a roof over your head, you also use sinks, toilets, showers, and baths every day – and they're all linked to your home's plumbing system. Now, if you need significant plumbing work done, you'll probably need to call a licensed plumber. But there are things that you or your knowledgeable mate can actually do yourself. And to get it done, you'll need a toolbox with some basic plumbing tools inside.
What plumbing work can you DIY?
For most plumbing and drainage work, you'll need to call a plumber. This includes getting renovations done, installing hot water systems, altering pipework and getting new fixtures like toilets and sinks plumbed in.
But there is some stuff you can DIY, including changing a tap washer or a showerhead, maintaining toilet cisterns, and unblocking a pesky sink or drain.
Not sure if you're allowed to DIY? It's best to look up your state regulations or call a great plumber for advice. For anything gas related or hot water problems, you'll definitely need the pros.
If you are sure your particular job can be DIY'd, then you'll need to be reaching for that toolbox. And you'd better hope you've got the following basic plumbing tools inside …
The ultimate plumbing tools list
1. Plunger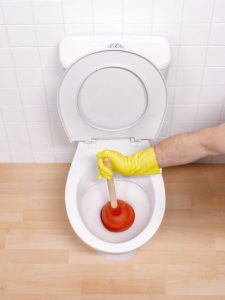 Well, that's obvious. But there are actually a couple of plungers you should consider grabbing. A cup plunger is perfect for getting a blocked drain up and running again, but a flange plunger is the go for pesky toilets.
2. Duct tape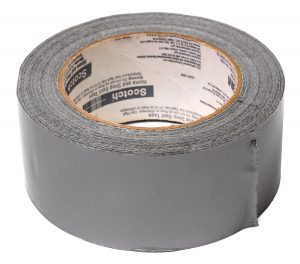 Quality tape is great for all sorts of DIY work, and plumbing is no different. For a start, you'd be surprised that it can actually stop a leak. It's also a good idea to have some special plumbers (or Teflon) tape on hand, which will give you a great seal on threaded pipes.
3. Pipe wrench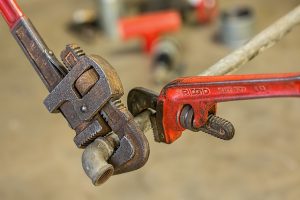 If you're drawing a cartoon of a plumber, a pipe wrench is probably what you'd put in their hand. Why? Because they're perfect for working with pipes.
4. Adjustable wrench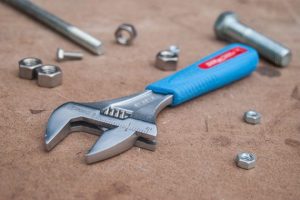 But a quality adjustable wrench is what you'll need for nuts and bolts of all sizes and sorts. Make sure you also have some run-of-the-mill screwdrivers handy as well.
5. Plumbing snake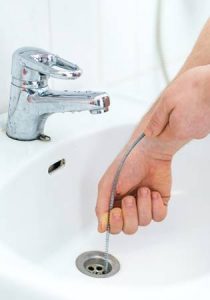 If something is clogged up and blocked at your place, one of the handiest and most versatile tools for plumbing is a plumbing snake. It's specially designed to clear sink and bath drains.
6. Cartridge gun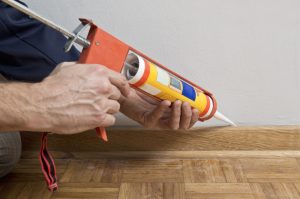 If all you have is a little leak or a seal has just failed, it may be possible to seal it all up again with a simple bead of sealant. To get the job done, you'll need a cartridge (or caulking) gun – and keep a nice, dry rag on hand too.
7. Needle nose pliers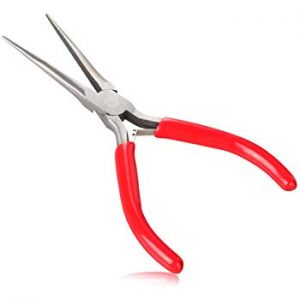 A standard set of pliers is also great to have on-hand, but the needle-nose variety is what you'll need for those tight spots and for gripping onto fiddly plumbing parts.
8. Plumbers putty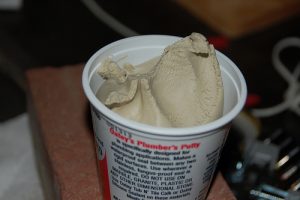 If your leaky joint is not under a lot of pressure (like, say, your sink drain), then a lump of plumbers putty can be all you need for a water-resistant seal.
9. Hacksaw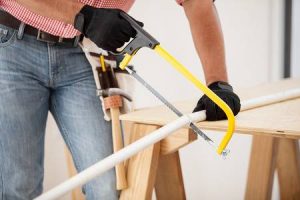 If you're really feeling adventurous (or frustrated), you may find yourself wanting to hack through some metal or plastic pipe, or a nut, screw or bolt that won't budge. After using that hacksaw, consider getting out your metal file to smooth the edges.
10. Pipe cutter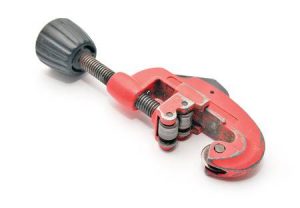 But a more sophisticated way to cut pipes and tubes is with a specialist pipe cutter, which slashes easily through a copper pipe.
Have we missed a favourite DIY plumbing tools that are in your toolbox? Got a great plumbing DIY hack you can pass on? We'd love to hear from you.
But if you're not feeling confident, or you're not sure you're actually allowed to be hacking into that pipe or pulling up that toilet, don't risk a penalty, your safety, or your valuable home. It's time to find a great plumber near you!