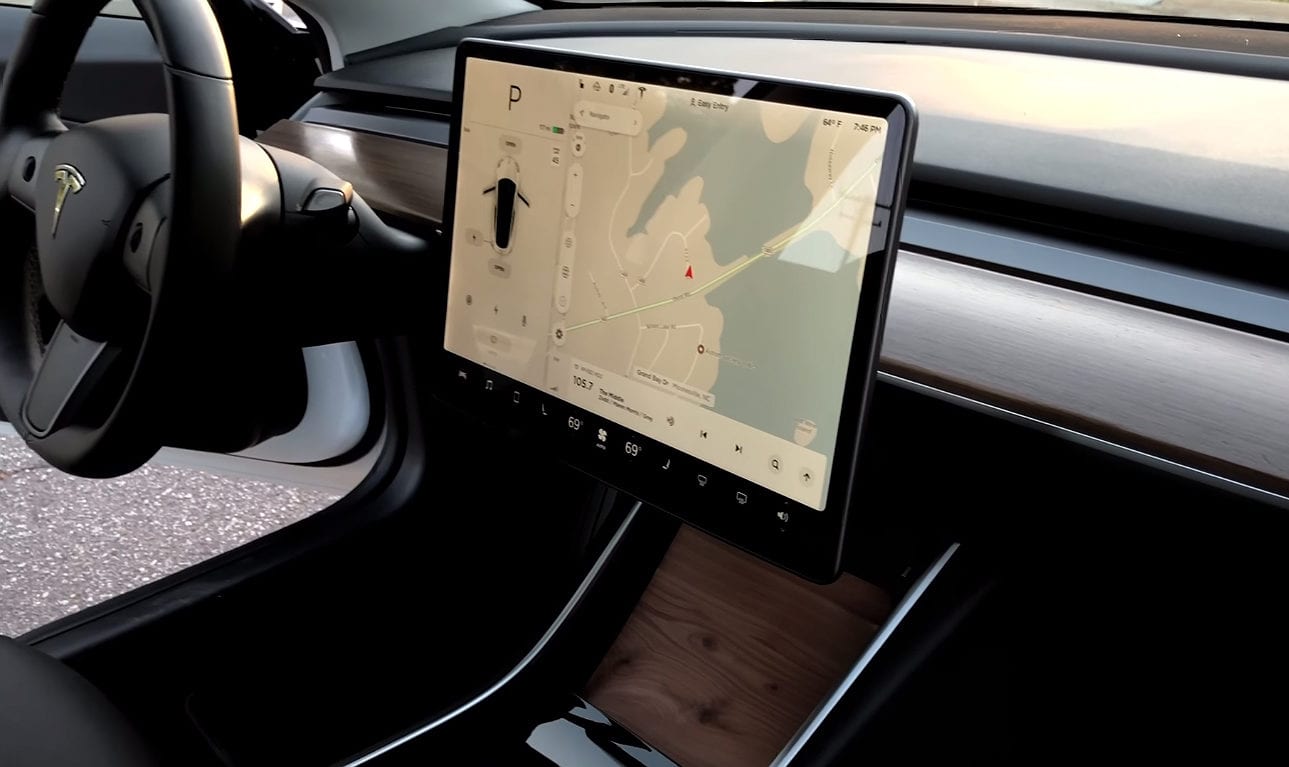 Automobile technology moves at an astonishingly fast rate. In recent years we've begun to see the kind of futuristic developments which would seem more at home in one of 007's cars than your average hatchback runaround. Guided missiles to clear your path on the school run? Maybe not (yet), but a host of other technological marvels have revolutionized the way we drive, transforming how we see our cars and what we expect from them.
Autonomous Vehicles
Has to be top of the list really. While fully autonomous cars are still a number of years away in terms of safety, by next year most new vehicles on the road will have automatic braking systems and other driver override capabilities. Cars will be fully autonomous under certain circumstances, dependent on weather and the kind of road you're on and will have the final say in controlling your journey. All made possible by the rapid development of sensor technology, so the brakes will be applied in an emergency, even if you have the gas pedal all the way down.
Biometric Vehicle Access
A concept very similar to smartphone technology, soon your car will be keyless, meaning that with the power of your fingerprint you'll be able to enter and start it up. Retina scanning technology is on the horizon too, although probably a little further away. Gone are the days of stashing your keys behind the sun visor (a terrible idea even before biometric technology).
Active Window Display
This one is right out of Knightrider. Window display technology (or heads up display, HUD) is another area which has come on leaps and bounds in the last five years. Soon you'll be able to monitor your speed, your petrol level, and your fuel consumption simply by glancing at the windscreen. Best of all, navigation will be a doddle as your route will be lit up in front of your eyes, junctions highlighted from your perspective, in real time.
Adaptive Cruise Control and Automatic Emergency Braking
Safety is at the top of most buyers' lists when it comes to new car technology. Adaptive cruise control (ACC) uses grille mounted sensors and radar to detect a vehicle ahead of you and maintain a safe distance from it, accelerating or braking appropriately to the detected speed and distance. This is a feature commonly found on more expensive newer cars already and coupled with automatic emergency braking (AEB) it keeps you extra safe by detecting when a collision is imminent, applying the brakes and making sure the seat belts are tight. AEB has been linked to a 50% drop in rear-end collisions.
Health Monitoring for you and your car
Your car can now tell you when it's time to go to the garage. Car health monitors are already available, they plug into your OBD-II port and send information to your smartphone to tell you when something needs repairing, or simply how to optimize your vehicle's performance. Development is now underway on seatbelts and steering wheel sensors which track the driver's vital signs. This may well be usurped by wireless technology which tracks your health via wearable technology.
Rear View Camera and Pedestrian Detection
For extra peace of mind when reversing or parking, a wide-angle camera mounted on the rear of the car means added safety for any children or pets who may have wandered behind you. Typically you'll be able to see everything all at once, a much clearer picture than your mirrors provide. Coupled with this, pedestrian detection can alert you to walkers or cyclists, and trigger alarms or emergency brakes should a collision be imminent.
Electronic Stability Control
Electronic stability control (ESC) has been a fixture in our cars since 2012. The technology is being developed all the time, and for good reason. It has been found to cut the risk of a lethal single-vehicle crash by 50%, making it the most important safety measure since seat belts were introduced. It works by detecting a loss of control or skid and braking appropriately to help the driver regain control of the vehicle.
Teen Driver Technology
Take the dread out of handing the car keys to your teenager! A whole host of features exist to monitor and control aspects of the car's behavior – for example, if seatbelts aren't being used the stereo won't work (cramping the driver's style). The vehicle will also be able to provide you with a report at the end of each journey, to let you know if the AEB or other safety features had to be deployed, and if you need to have a word.
Once, we used to scoff at those wacky vehicles in the movies, but now our roads are full of clever cars which can think for themselves and their drivers. The impact of these features becoming widespread will hopefully lead to safer roads for all of us, as well as making our journeys more efficient and convenient. But as clever as your car may be, it's important to remember who is in the driving seat.