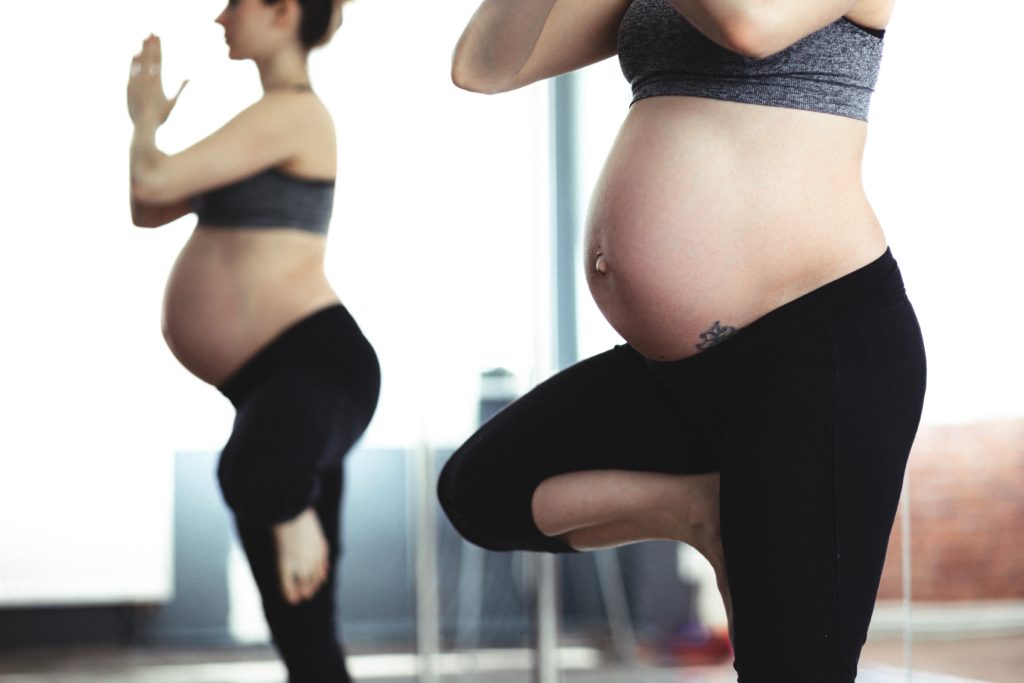 Pregnancy affects joints, muscles, and hormone levels in ways some women don't understand. But with the help of a pregnancy physiotherapist, you'll be able to cope with these changes and experience the joys of motherhood effortlessly.
For example, you're probably not giving much thought to your lower back pain because you can just spend the day in your bed, right?
But little did you know that your body is currently undergoing a lot of changes that can affect your mood and muscles, specifically how you respond to your daily routine.
Do you feel less motivated to do what doctors told you in preparation for childbirth than before? Ever notice how your lower back pain becomes more and more unbearable by the day? How you're having a hard time emptying your bladder?
Problems like these can put your baby's health at risk if left untreated.
This is where a pregnancy physiotherapist comes in!
So you might be wondering, what exactly does a physiotherapist do, and how do they help with pregnancy?
Physiotherapists are qualified health care professionals who can provide assessment, treatment, and guidance for patients who want to find relief from movement disorders and other health conditions.
So, if you're pregnant and have been suffering from pelvic pain, weakening core muscles, prolapse, urinary incontinence, breast pains, or have any other complaints, a physiotherapist can help you stay on track of your pregnancy goals – a successful (AKA pain-free) childbirth.
However, choosing the right pregnancy physiotherapist can be tricky if you don't know what to look for in one. So, here are some pro tips!
1. What does your pregnancy physiotherapist specialise in?
While the scope of practice of physiotherapists covers a wide range of health conditions, it's always best to do business with one whose experience and knowledge is focused on pregnant women and women's health.
These specialists understand how the female anatomy works as well as how the hormone system affect women's health under specific conditions like pregnancy and menopause.
For example, studies have shown that 40 percent of pregnant women suffer from urinary incontinence, two-thirds feel back pain and one-fifth develops pelvic pain during their first pregnancy.
But with programs developed by physiotherapists, results show that physiotherapy does provide pain relief from both pelvic and lower back pain. It can also reduce the onset of incontinence among pregnant women.
2. Diagnose, treat and educate patients professionally
Women come to a pregnancy physiotherapist for various reasons. But what's the most important thing here is the specialist's ability to diagnose your condition correctly and thus develop tailor-made training programs for you.
A qualified physiotherapist will guide you every step of the way; from screening, physical assessment, instruction, to education (e.g. pre- and post-natal conditions). The goal is to improve your body's fitness level as it undergoes major physiological changes.
3. Expertise in creating exercises that are safe for mums and bubs
Have you ever done push-ups, planks, crunches and even plyometric exercises that actually made you feel worse instead of helping you cope with pelvic floor pain?
Certain musculoskeletal issues could explain this – why you're having difficulty doing certain exercises. So, it makes sense to say that correct exercises and guidelines can only be achieved through proper assessment.
And this is why it's important to work with a physiotherapist who can understand whatever it is that you're going through deeply. This physiotherapist should also be able to assess your body's readiness to perform an exercise program and determine which pre and postnatal exercises (e.g. flexibility, strength, balance, posture) are safe for you.
4. Open to applying an integrated approach to treatment
Experts can also use an integrated approach to treating you by sharing their findings with other health care specialists. This is especially true for pregnant women who have a very risky condition, which might warrant a series of private sessions to ensure the safety of the patient and her baby.
Lastly, don't wait for symptoms to get worse before you book a session. Find a pregnancy physiotherapist near you today!