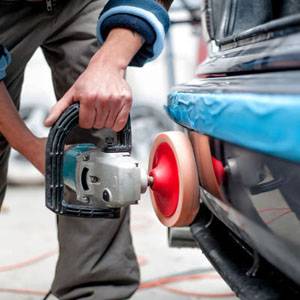 You shouldn't really have too much to do with smash repairers in general, unless you count classic car restoration as one of your hobbies.
If you're going through your insurance company they will normally sort things out for you. It's only if you're looking to get work done that isn't covered by insurance, that you need to think about which smash repairers you should take your car to for a quote.
That said – and regardless of which situation you find yourself in there are handy tips towards the end of this article about what to do when you get your car back and how to keep the detail looking smart.
Smash Repair is such a competitive industry. Whether it's the tow truck getting to you first to tow you to the wreckers, or the smash repairer winning the job from an insurance company, you have to be careful when you deal with them. This is because some tend to cut their prices to get the work, and then claw the profit back with short cuts.
Shop Around for Smash Repairers
Always get three quotes for any work that needs to get done, because prices between repairers can vary immensely. Even big insurance companies get more than one quote to be sure.
Check out their facilities and the state that they're in. If the shop is well looked after, than there's normally a good chance they'll look after your car. You'll also want to check out other cars that have been fixed (normally there are a few waiting for collection). If you can spot where they have been working, that could be a sign to think again.
When You Get Your Car Back from a Smash Repairer
Carefully inspect all the areas that the smash repairer said they have fixed. Make sure you are happy with the job that they've done. You'll want to check that there are no blemishes or minor dings still in the work, and you'll also want to check to make sure the paint colour matches with the rest of the car. The best way is to look at it under different lights and at different angles, to see if anything doesn't look right. Finally, park it in the street where there's no fancy lighting to distract you.
If you've taken the car back and signed it off, and you only notice an issue a couple of days or weeks later don't fret. Many smash repairers offer a lifetime guarantee on their work, so if the job isn't done quite right then you can take it back to them to get it rectified.
Summary
As usual, always do your due diligence. Make sure you check out the smash repairer before you book your car in. And once you get your car back, make sure you thoroughly inspect it before leaving the shop.