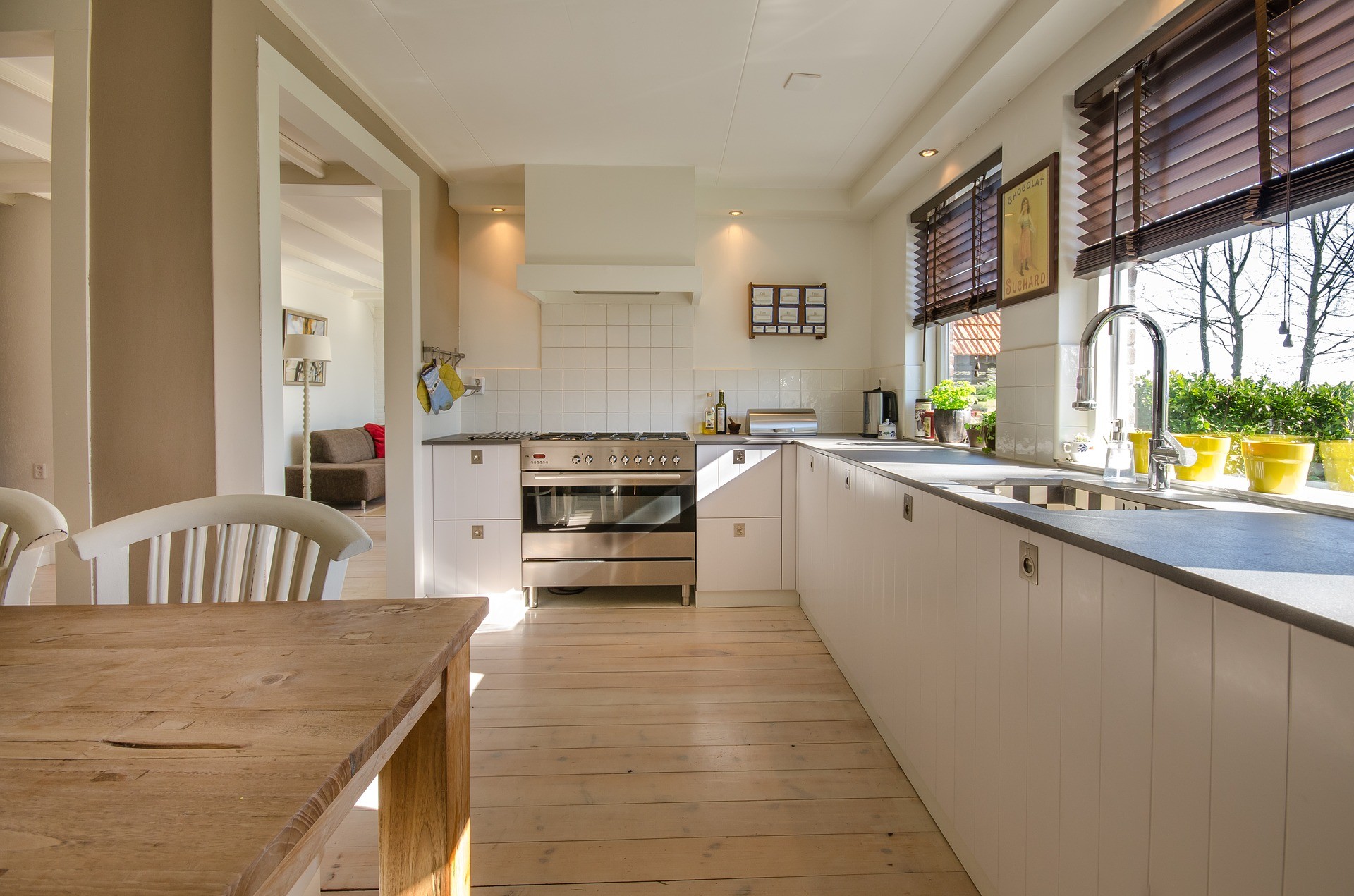 After many years at the top of the buyer's checklists, the kitchen and bathroom are still the kings of the home. Whether you're renovating to sell, or you just want to increase the value of your home in the long term, these are still the most important areas to focus on. It's no surprise buyers prioritise the kitchen given how much time they expect to spend in it, so much so that many are willing to pay an additional percentage of a home's selling price for something modern and on-trend. If you're worried that kitchen renovation costs could blow your budget or end up costing more than it's worth in the long run, it could be worth considering a smaller kitchen revamp. There are plenty of relatively inexpensive options for updating your kitchen and giving your home valuation a boost in the process.
Refresh your appliances
The kitchen is probably the most appliance-heavy room in your house, and if yours are looking a bit worse for wear, it could be time for some replacements. According to Renovation Kingdom, updating your appliances can boost the value of your home by up to 7 percent – a great return on what could be a relatively inexpensive update. It's only logical that buyers look at fixtures like the oven first, but improving the general appearance of the room with a new kettle or microwave couldn't hurt.
Let the light in
Increasing the amount of space and natural light can add value to any room, and the kitchen is no exception. Installing a few skylights can make for a cost-effective lighting solution, with the added bonus of lowering electricity bills. According to House Logic, a skylight measuring eight square feet (or 0.74 square metres) can cost between $500 and $3000 to install, so it makes more sense if you're planning on staying in your home for a while. Alternatively, if you're willing to knock out some walls, an open floor plan never fails to create a feeling of space.
Finishing touches
According to Dave Ramsey, the finishes in your kitchen are where it's at. A survey of home buyers found that more than half would have been willing to pay a higher price for the addition of granite counters. Fancy countertops can be on the expensive side, but they're not the only option when it comes to finishing your kitchen. Other updates which can help to fetch a prettier penny include things like the finish on your cabinets, the paint job on the walls, and the tiling on a splashback.
Get back to basics
If you ask residential construction expert Debbie Dey, plumbing fixtures are key due to their long-term impact upon the practicality and functionality of your kitchen. A large sink and a high-performance faucet can make all the difference when it comes time to do the washing up or time to re-enter the property market. Just remember to take the cost of installation into account before you commit to enlarging your sink, hiring a plumber will likely inflate your spend but will be worth the added value.
Floor them all
Your flooring is one big-ticket item which shouldn't be tiptoed around – this is another opportunity to boost the price tag on your home. According to Domain, the most popular flooring options of the moment include floating timber and tiles, either of which would be right at home in a kitchen. Although flooring updates can be expensive and inconvenient, the sought-after nature of the classic hardwood floor is a demonstration of long-term value in itself.