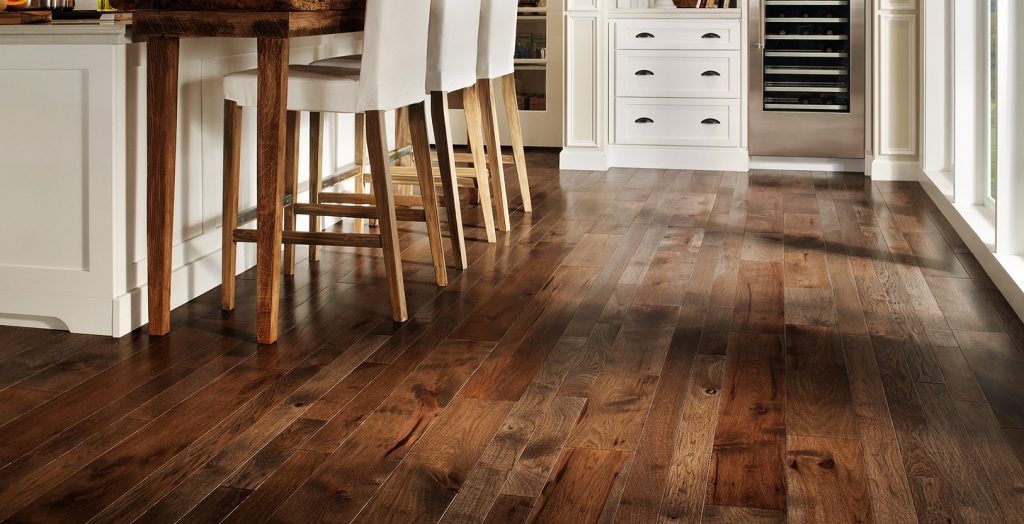 Trends matter – even when it comes to the humble floor. In the world of interior design, whether you're planning your next house extensions or you're just refreshing your existing layout, it's important not to forget about the floor. It might seem less significant than furnishings, layout and décor, but the floor is the basis of your entire interior decorating theme.
Having said that, there are so many choices – and you want to be up-to-date. For decades homeowners have had the options of hardwood flooring, carpets, tiles and vinyl floors available. So let's look to the year ahead and ask the question: 'What are the trends that will be setting floors alight in 2017?'
1. Bamboo
In 2017, more will be said about advancing the 'green' cause than ever before in history. So take a moment to consider bamboo. Although it's not exactly a novelty, what is new is the range of styles and colours that bamboo flooring comes in. Forget the image of a cuddly Panda chewing on soft bamboo, a bamboo floor is actually harder than hardwood when it's dry – just be sure to keep it out of the damp bathroom.
2. Green carpet
If you want to think green but don't want to take a leap into the world of bamboo, how about green carpet? The latest carpet trends are environmentally friendly and particularly soft, including recycled nylon and polyester, and the great news is that 'green' carpet comes in a range of fibre lengths and colours (even green actually).
3. 'New' reclaimed wood
This is the trendy option for the ultimate in 'old meets new' vintage style flooring. New technologies are creating intricately detailed fake hardwood floors giving you that hand-made, timeless look but at a fraction of the cost of 'real' reclaimed wood.
4. A wooden kitchen
Trust us: a big floor trend of 2017 will be wooden kitchen floors. That's because interior decorators are positively loving putting together 'great room' concepts, combining living space with the kitchen, culminating in hardwood beneath your kitchen feet. An inexpensive route is a laminate version of the hardwood kitchen floor – basically a thin outer layer on top of the 'core' of the kitchen floor material. Be careful choosing types of timber flooring for kitchens. It needs to be durable and easy to clean.
5. Big tiles
Tiles, of course, are a tried and tested floor alternative, but here's the tip for 2017: think big. This year, the huge range of tile options will only continue to grow, resulting in tiles that are just about any shape, size, pattern or material. To get really 2017 trendy, try really big tiles – we're talking anything up to one metre square, with the easy-living benefit of not much grout to clean.
6. Luxury Vinyl
Finally, just because it's 2017 and technology is speeding ahead at an astronomical rate, let's introduce you to the idea that vinyl floors really are the future. Why's that? Because they can do just about anything. If a photo of what you're envisaging can be taken – we're thinking beautiful, expensive hardwoods, or the most luxurious of marble – then it can be quite inexpensively produced in the form of a luxury vinyl tile that looks just like the real thing.
These are just a few of the on-point design trends for floors as we head into 2017, but there are plenty of other options to explore, like polished concrete. Do you have any favourites? Anything you think those building a new home or renovating should avoid? We'd love to hear from you.