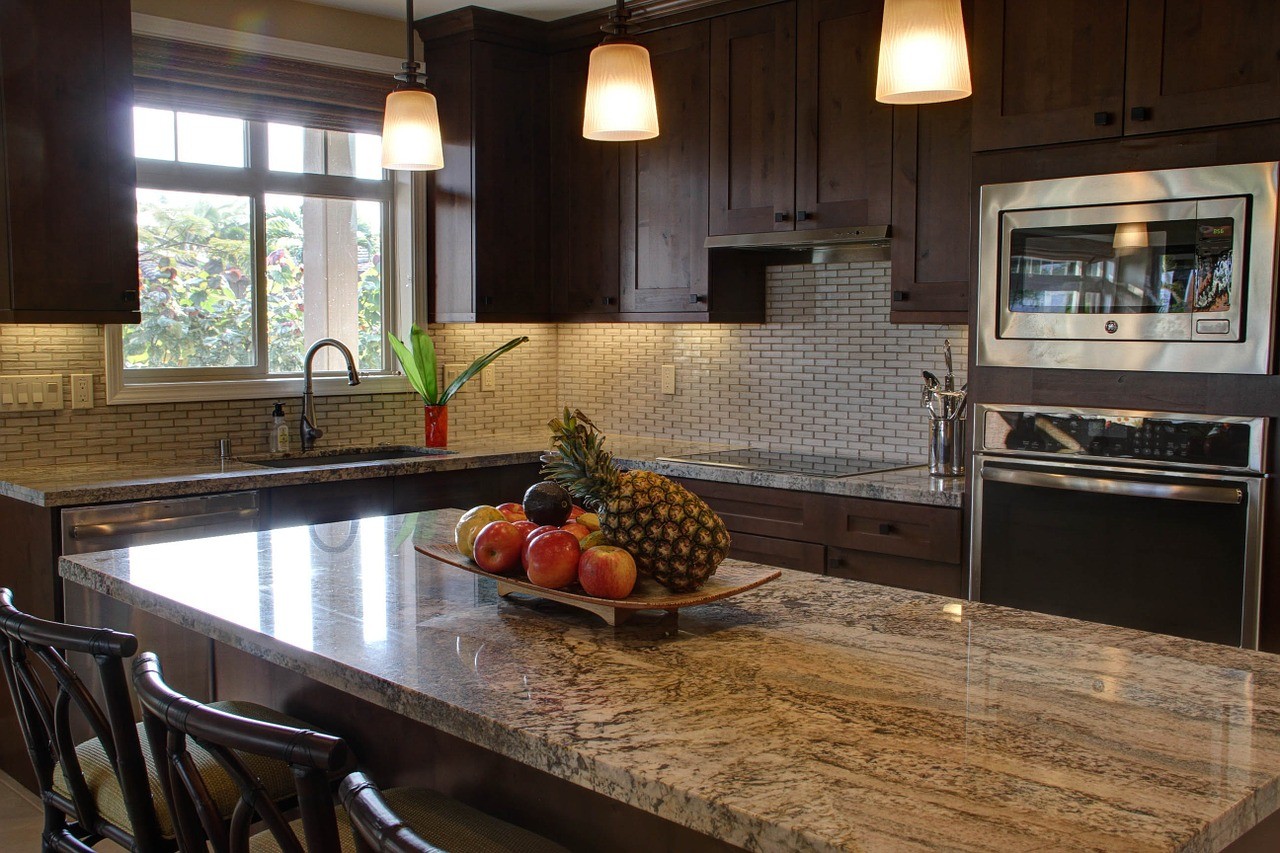 Anyone who has walked into a brand new kitchen thinks to themselves: "Wonderful!" But they also wonder what that beautiful kitchen renovation cost.
How much to renovate a kitchen? Well, how long is a ball of string? You get the point. Of course, it's really just a matter of what you consider a kitchen renovation to be. Are you going to finally replace a few dilapidated features from the 1960s? Is that major overhaul going to be done on as tight a budget as possible? Or are you going to go all-out and do the kitchen renovations of your dreams?
Now that we've got you thinking about how much does it cost to renovate a kitchen, let's answer some of the questions that might help you along the way:
Q: Do I need to plan that kitchen renovation?
A: You sure do – and you're going to have to plan carefully to ensure you stick to a budget and get the result you desire. Understand that the big-ticket items are all of the materials, but you'll also be paying for labour and installation, so give thought to all three expenses. Talk to the experts, ask a local plumber about relocating your sink or oven or an electrician about moving electrical outlets.
If your kitchen and home needs more space consider a home extension. There are more things to consider as well as kitchen costs but a home extension can add value and improve your living space significantly.
Q: What will affect the overall price?
A: The main kitchen renovation cost factors come down to whether you're doing a little refresh or a complete kitchen overhaul. Replacing some fittings and fixtures will be relatively cheap to do both for materials and labour. Changing the kitchen layout, especially moving the location of plumbing and appliances significantly increases the costs involved. Costs will also differ depending on where your property is located, how big the kitchen space is, whether your house is old or modern and what quality workmanship and materials you opt for.
Q: What do you use the kitchen for?
A: Yes, of course, you'll be using it to make beans on toast. But a real cooking aficionado will want more expensive appliances, while someone more concerned with how the kitchen looks will spend extra money on the floors, walls, and cabinets.
Q: How much do the tradies cost?
A: While we said kitchen renovations cost a lot because of the materials, the second biggest cost of kitchen renovation is the labour. In Australia, tradespeople charge between about $65 to $180 per hour, and it can vary even more depending on the complexity of the job. Why? If you are moving the location of a gas oven or installing a new one for example, then you'll need a licenced gas plumber to do the job and issue gas compliance certificates to ensure safety and comply with your home insurance cover.
Q: How much should a kitchen renovation cost overall?
A: If you really want to hone in on the price, get prepared for this elusive answer: you can probably get the entire kitchen renovated for $20,000 (or less), but something with every bell and whistle will be more like $70,000. However, if you really want to slash the costs, research the DIY kits that are on the market – just don't expect it to look like the $70k job.
Q: How can I stay within my budget?
A: If you're smart, you'll have a maximum budget for your kitchen renovation. And to lock in as much of that budget as possible, choose all of your materials, fixtures, and materials – as well as your tradespeople – ahead of time.
Q: In what areas should I cut costs?
A: The answer here is where you should NOT cut costs. For instance, appliances made by cheap manufacturers could just cost you more in the long run. But if you start moving the location of the plumbing and electric outlets, that's going to unnecessarily drive up the costs, so try to make your dream design work with the basic kitchen layout you already have.
The bottom line: Basic doesn't mean boring
A kitchen renovation project may not be as cheap as chips, but that doesn't mean you need to break the bank. With some smart planning and the right answers to the trickiest questions, you can create a great kitchen space and still have some change left over for a bottle of chilled white wine in the fridge. Have fun!