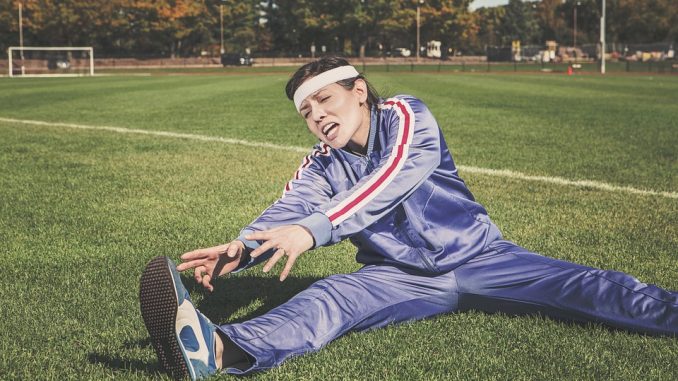 It's no surprise that you want to look and feel your absolute best for the big day. But it could be that it's not just the gown, the hair, the venue, and the bouquet that is on your mind. For many, the months leading into that all-important wedding day, is the perfect opportunity to get fit, healthy, toned and trim. All you need to do is add wedding workouts to your bridal beauty plan.
Luckily, getting fit, healthy and trim ahead of your big day can also be great fun. Here at Wedding Beauty, we've done some digging and come up with some of the best wedding workouts for 2018 brides – and the really great news is that you can do many of them at home as well.
So let's get started.
1. Ballet barre
Want the style and grace of a ballerina as you float down the aisle? A workout at a ballet barre will really help! Of course, not everyone has a ballet barre handy, so consider using a substitute like a window sill, stool, chair, dresser or banister.
You may not sweat much during a half-hour workout of isometric movements, squats, and plies, but you'll definitely feel sore the next morning! Repeat a couple of times a week and you'll notice a definite extra firmness in your abs, thighs and hips – and burn some fat in some of your most stubborn spots.
2. Pilates
All you need for Pilates is a mat – but what you'll get is a much stronger core. The best thing about it is that anyone can have a go, no matter your level of expertise. There are hundreds of classic Pilates exercises, so if you haven't worked out for ages, it will quickly build a strong foundation for harder workouts.
And the really good thing about Pilates? The principles of Pilates focus on balancing the body, mind and spirit – which can be incredibly useful for the notoriously emotional, stressful and significant period leading up to your wedding day.
3. Intervals
If your goal is to shed a few kilos before your wedding, the fast way to do it is with interval training. If you have a treadmill – great. Use the incline setting for some serious uphill intensity. And if you have a gym membership, even better – make use of the rowing machine and free weights, and consider using a heart rate monitor to keep your heart always at a fat-busting minimum.
4. Boxing
Weight aside, the big thing budding brides talk about wanting to improve ahead of that wedding day is the arms and shoulders – especially if that gown is going to expose them. The solution? Boxing.
It may sound hard or unappealing, but Gigi Hadid absolutely loves her routine boxing workout, which leaves her upper half famously toned. And the big benefit of busting out some moves with a sparring partner or a boxing bag is that it's a brilliant way to relieve some of that wedding planning stress in the form of a barrage of thumps!
The best wedding workout is the one you really enjoy, which also means you're much more likely to stick at it. So start getting fit for your big day! Do you have more brilliant wedding workout ideas? Don't be shy to comment below!