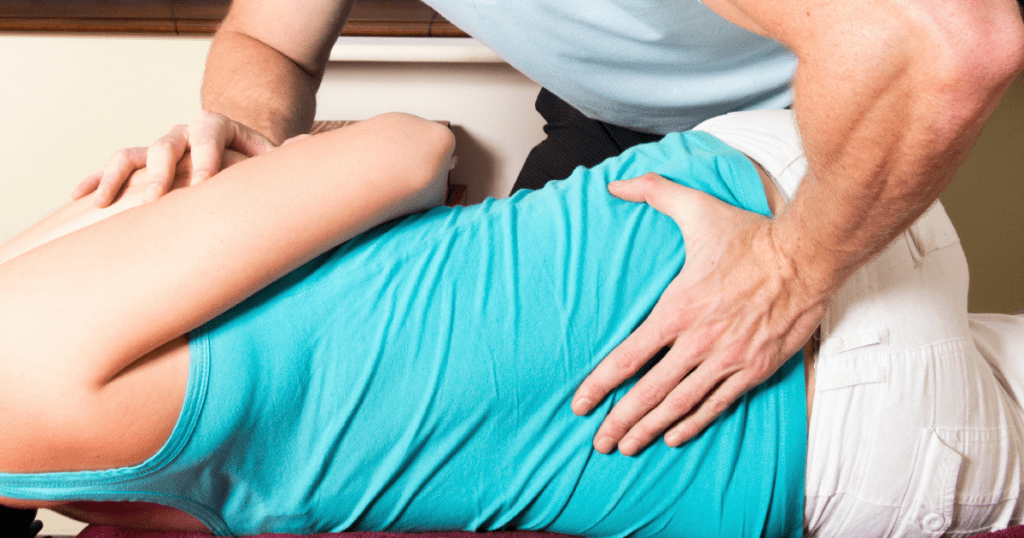 A chiropractor does more than cracking your back or giving you considerable relief from your back pains. What else do they do? Find out below as we discuss the top 10 benefits of chiropractic care.
1. Foundational Treatment
Rather than rely on pain relief medications that focus on the symptoms, chiropractic adjustment services are designed to tackle the foundation of the problems. These methods go as far as reversing the causes of the pain, taking control of almost all body functions in the process.
Chiropractic adjustment services improve the overall well-being by ensuring spine health. Once the spine functions optimally, the nerves and the entire nervous system also works perfectly. Hence, every slight movement comes with ease, including breathing, walking, and other reflexive responses of the body.
2. Total Pain Relief
There is no saying how agonising pain can be. Sharp pain in any part of your body can turn your soothing relaxation mood into a painful one. It is even worse if the rest is quite essential and well-deserved.
But there is a fix – the chiropractic touch. Start by booking an appointment with a chiropractor, and they will make the pain disappear forever. Science has established the potency of chiropractic care in reducing pain. These methods work better than several other medications.
From sciatica to neck pain, lower back pain, and frozen shoulder syndrome, you will be surprised at the fantastic benefits of chiropractic care. It is ideal for treating other health and body issues like ear infections, scoliosis, and even headaches.
3. Requires No Medication
While medications may offer immediate treatment for or relief from a health issue, they tend to introduce some new problems. These are called side effects.
Fortunately, there is a way to get relief from pains and aches without swallowing pills – chiropractic care. Every chiropractic approach out there is drug-free, considering that chiropractors believe this option offers a more holistic treatment.
Chiropractic care will not only relieve pain but keep the body healthy with no side effects whatsoever.
4. Individual Treatments
Chiropractic care is structured such that what works for Mr A will not outrightly work for Mr B. What this means is that there is no 'one cap fits all' solution when it comes to chiropractic care. In most cases, chiropractors assess the situation on the ground and adjust the treatment to meet the individual needs of the patient.
The techniques differ according to the ailment involved. A chiropractor is always in the best position to make you feel better irrespective of the type of pain you feel, from mobility issues to joint pains and others.
Chiropractic care also offers specific tools that care for the spinal column, in addition to fixing all the issues present.
5. Complements other relief treatments
Chronic pains are difficult to manage because of the constant medications and relief procedures that are recommended. Depending on the exact type of chronic ache or pain the patient is suffering from, physicians are always ready to prescribe various therapies and medications to help.
However, these medications and therapies leave room for the introduction of chiropractic care. This is because chiropractic services do not involve the use of drugs whatsoever, so it is easier and safer to combine them with the therapies.
To be on the safe side, always consult your health care practitioner before putting yourself on therapeutic and treatment procedures for chronic pain conditions like transcutaneous electrical nerve stimulation (TENS), nerve blocks, and oral medications.
6. Low or Zero-Risks
Many people have always wondered if there are side effects or risks attached to getting chiropractic care. Well, the answer is yes, there are. However, these adverse effects are very minute. In the worst case, it could be fatigue or a headache coming after the procedure or the soreness in the area of treatment.
These temporary effects are negligible, compared to the outstanding impact and results of the procedure, including the readjustment and realignment of the nervous and spinal systems.
We can compare this to taking an extended break from working out. When you eventually return, it takes a long time for your body to readjust itself to the usual stress and demands of the workout. Hence, your body gets sore after your sessions. This shows that you are edging closer towards the healthier lifestyle you have always wanted.
There is no doubt about the safety of a neck adjustment procedure or any other type of chiropractic adjustment. They are even non-invasive and bears little or no risk, compared to other forms of therapeutic treatments.
7. Viable options for cancer patients
There is no doubt about cancer being one of the most dreadful illnesses out there at the moment. There are other cancer treatments apart from chemotherapy, although they are not as common, and perhaps, effective as chemotherapy.
However, chemotherapy comes with some significant side effects, especially severe stress on the body's musculoskeletal system, alongside muscle tension, occasional peripheral neuropathy, and mobility issues. Some other side effects may include severe headaches and neck and back pains.
The best way to ease or remove these side effects is to introduce chiropractic care to the cancer treatment formula. This will offer improved function, mobility, flexibility, and strength, thus eliminating the side effects mentioned above.
8. Joint Dysfunction Prevention
The spine is obviously a crucial part of the body. However, joints are equally important. A dysfunctional joint may prevent an individual from sitting, standing, walking, or grabbing an item.
Joint dysfunction can be improved significantly with chiropractic care. Over time, joint dysfunction degenerates into spine problems, thus necessitating the input of a chiropractor.
All you need to do is consult a chiropractor, and they will assess the situation and suggest the best solution to these health issues.
9. It is not all about the back!
The popular belief that chiropractic care works for only the back is false. Chiropractic procedures work on both the back and the neck, in addition to several other health benefits.
So, while it is valid that chiropractic care is designed to improve mostly back and neck situations, they also come very handy in treating issues related to the hips, shoulder, knee, and other soft tissues in the body.
10. Suitable for other health conditions
Chiropractic care is all about caring for the patient. Hence, professional chiropractic services will offer relief to almost all body conditions. So, if you are wondering what else chiropractic care does apart from body pains, this is a good time to know that it helps with menstrual disorders, ear infections, migraines, and headaches.
Chiropractic care is also useful in treating fertility issues and gastrointestinal syndromes. Lastly, you can consult chiropractors to help in creating a treatment plan to suit your health condition.
Chiropractors and physiotherapists
As close as the services of chiropractors and physiotherapists may be, there are clear differences between the two. Yes, they both strive to improve the quality of life of their patients, but they do so in entirely different ways.
In Conclusion…
We hope this article has helped informing and educating you about the many benefits of chiropractic care apart from cracking your back and neck. If you feel they can be beneficial to your overall health, please reach out to a chiropractor close to you.
Stay healthy, always!