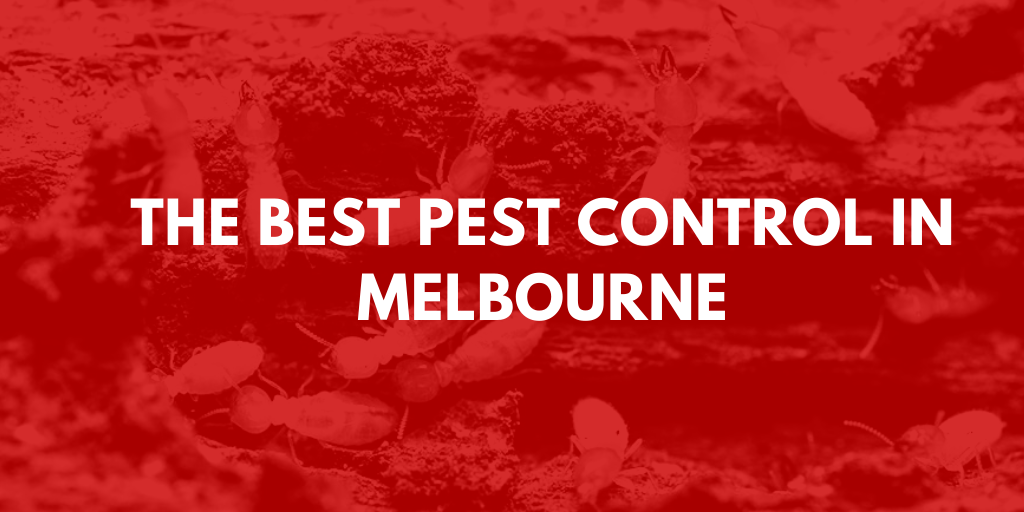 Did you know Ricky Gervais won't visit Australia? His reasoning is simple: pests. "I don't want to know that funnel-web spiders exist," he said. "And you walk around in flip-flops!" Actually, Ricky, it's much worse than that, as homes and gardens all over Melbourne and beyond are crawling with nasty wasps, rats, termites, spiders and ticks (and more!), which all threaten our homes, families and small businesses – not to mention make us squeal. But if Ricky knew where to go for the best pest control Melbourne can offer, he might just jump on a plane and join us Down Under.
Best pest control Melbourne – We know who you can trust
There's no denying it: Sometimes, when pests are taking over at your place, you just need to pick up your phone and try to find the best pest control Melbourne can offer. Why? Because pests like rats and insects carry disease and contaminate your food, spiders bite you and your kids, and termites will rack up a repair bill that makes you scream louder than when you saw that last mouse scurry out of your bread bin and behind the fridge.
But there is some good news – We're here to help! The team at Search Frog has scoured its database and integrated Google review ratings to put together the ultimate list of the absolute best pest control services Melbourne can offer.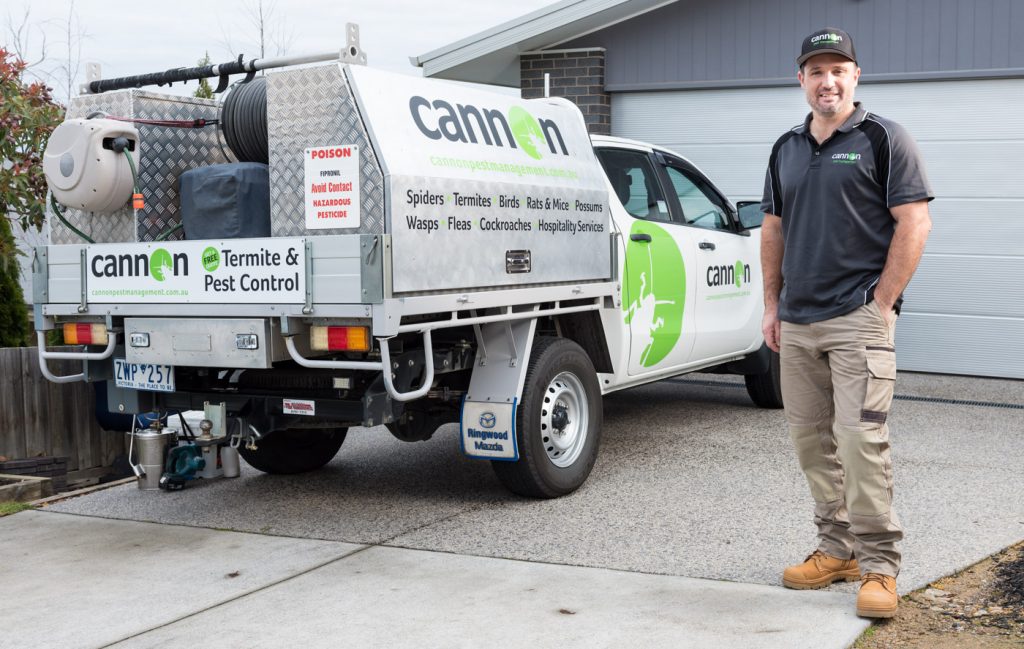 Cannon Pest Management
Family-owned Cannon Pest Management is quite simply the easiest way to minimise the risks of pest exposure in your home or business premises. Their professional pest control services in Melbourne's eastern suburbs help with rodents or possum problems, termite treatments, or any other pests from birds to bugs. These annoying and damaging common pests are no match for the fully licensed and experienced pest control technicians at Cannon Pest Management.
Looking for commercial pest control services Melbourne businesses can rely on? Cannon Pest Management are the experts! They provide customised pest control solutions for businesses from restaurants and shopping centres to offices and factories.
"We have used Cannon Pest Management for several years now. Prompt service, professional and informative pest management, with our unwanted guests vacating shortly after the bait has been placed. Advice or follow up is never an issue, with a quick phone call. Competitive pricing with a detailed service report being emailed after the job is complete. Highly recommended."

Kylie Good, 5-star Google Review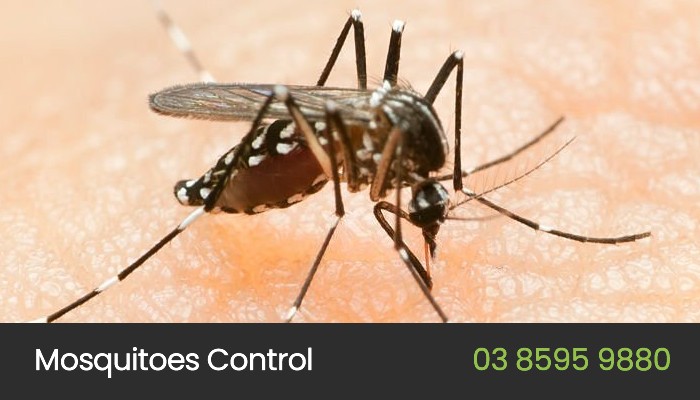 Eco Pest Control Melbourne is the No1 choice for Melbourne pest treatment. The technicians we employ are all totally certified and particularly trained. We provide quick, safe and responsive pest control solutions all through Melbourne. Our professional local technicians supply safe & efficient pest control services. You could count on our neighborhood team of specialists to provide secure & effective pest treatments. If you are experiencing pest problems within your domestic or commercial property our technicians can help. We bring you a wide range of secure and effective treatments for insects & pests. We're ready to help you with your pest control problems inside and outside your residential or commercial property. We care about or consumers & our services are backed by a 12-month warranty. Exactly Why Clien...
---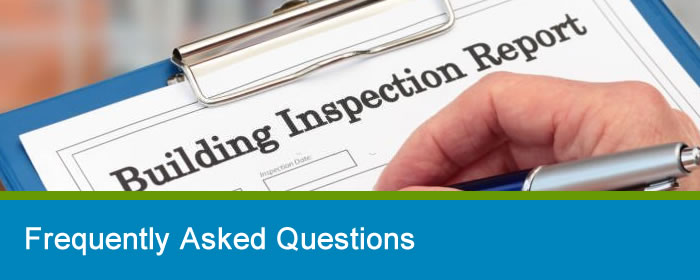 Pro Pest Control Melbourne is a renowned company for pest control solutions. For more than a decade, the company has been helping residential and commercial clients in Melbourne deal with rodents, termites, insects among others. Why Choose Pro Pest Control Melbourne? Being a locally owned company, we know the types of pests and insects that infest the area. This, coupled with years of research, has helped us to create the most effective pest control methods for this region. Apart from our understanding of Melbourne, our technicians hold certifications and licenses for controlling pests. Our 100% money back guarantee is a demonstration of our commitment to offer clients the best services. Pro Pest Control Melbourne Services? Pest control for both commercial and residential clients...
---
We are specialists in pest control, we also carry out domestic, commercial, and industrial treatments. We have a staff of professional technicians and very good experience in the most modern and effective pest control methods on the market. Throughout the process, we advise our clients and indicate what the necessary procedures consist of to face the situation and obtain an optimal exit. Our professional services include cockroach pest control services, rodent pest control services, flying pests such as ( bats, flies, bees) control services, crawling pests such as ( caterpillars, maggots, centipedes, silverfish)control services, beetle pest control service, carpet and pantry moth related control services, ants pest control and termites control, wasp control service...
---
Tarneit Pest Control is the leader in providing pest control for your home or work We are a family-owned and -operated pest control firm. We work hard to provide our customers with the timely, quality service they deserve. Should you have any questions or concerns about Melbourne pest control, one of our friendly team members is ready to take your call and assist you. We offer a wide variety of services from rats and mice, spiders, ants, fleas, termites, termite inspections, cockroaches and possums. We service all areas including Tarneit, Werribee, Point Cook, Truganina, Melton, Hoppers Crossing, Williams Landing, Laverton, Wyndham Vale and Melbourne. All of our work comes with warranty and guarantees.
---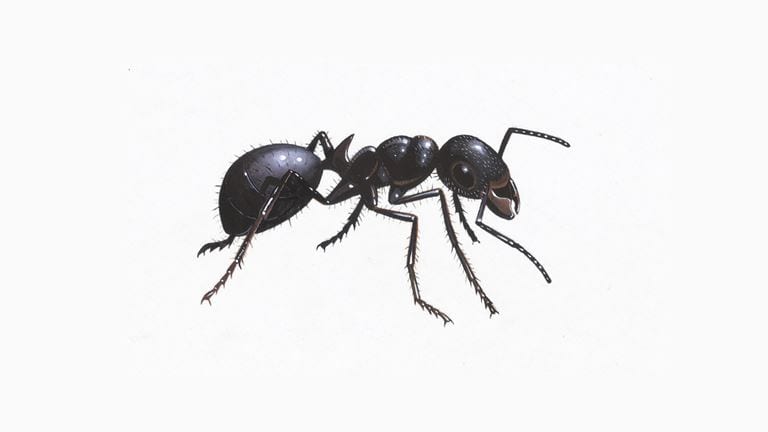 At Fast Pest Control Melbourne, we are continuously trying to help get rid of these problems and we have many years of experience as a result. There is no job too small when it comes to pest control since insects can quickly breed in a matter of hours. Once a few ants are found at a home it's time to give us a call, otherwise, they will quickly turn into a big problem and one that will be a lot harder to eradicate. We offer multiple supplementary excellent services such as Spider Pest Control and the best pest control Melbourne service We have been toiling in this enterprise and have given exceptional Pest Control services to our customers at a fair price. The earlier we are on the job the faster your pest problem can be controlled and extinguished. We h...
---
365 Pest Control is based in Melbourne, Australia with a vision of providing high-quality pest control services to our customers. Innovative and reliable solutions are deployed by our team, ensuring your pest issues are completely under control. Looking for nothing but the best domestic pest control in Melbourne? If so, you've come to the right place, my friend! We accord every house we visit the same level of respect we give our own. We strive to provide services that do not hinder your day in any way. It is our goal to transform your property to a pest-fr...
---

VIP Pest Control is one of the top Pest Control Companies in Melbourne, providing professional & effective pest control services to homeowners & businesses. We have a wide range of services for 'general' pests such as termites, ants, fleas, flies, cockroaches, rats, spiders, mice, birds and everything else that bothers us in Victoria. We offer affordable pest control. Our efficient, reasonably priced yet high-quality Melbourne pest control services cover both commercial and residential properties. Out of the many pest control companies in Melbourne, we strive to be the best pest control company. Our services and response times are fast, allowing us to effectively treat yo...
---
JLS Professional Pest Control – The Premier Pest Control Service in Caroline Springs and Surrounds JLS Professional Pest Control is a leading Melbourne based pest control company, providing exceptional quality pest solutions to a broad range of domestic and commercial clients across Caroline Springs, Greenvale, Taylors Hill, Craigieburn and Melton. If you are looking for an established, family run pest control company that can safely and efficiently eradicate all pests, including spiders, cockroaches, ants, rats and other rodents, in a high-quality and affordable manner, then look no fur...
---
WYNDHAM PEST CONTROL was founded to help you get rid of all the pests invading your home or office in Melbourne, Victoria. Their family-owned and operated company strives to ensure your property is pest-free and safe by delivering prompt and results-oriented pest control services. With the required knowledge and skill sets, they know exactly how to tame even the worst types of pests. Their team brings their A game in getting rid of bees, fleas, bugs, spiders, cockroaches, silverfish, mosquitoes, mice and rats, snails, slugs and grubs only by using the highest quality, eco-friendly and odourless products to ensure a successful result. Call today or browse through the website for more details.
---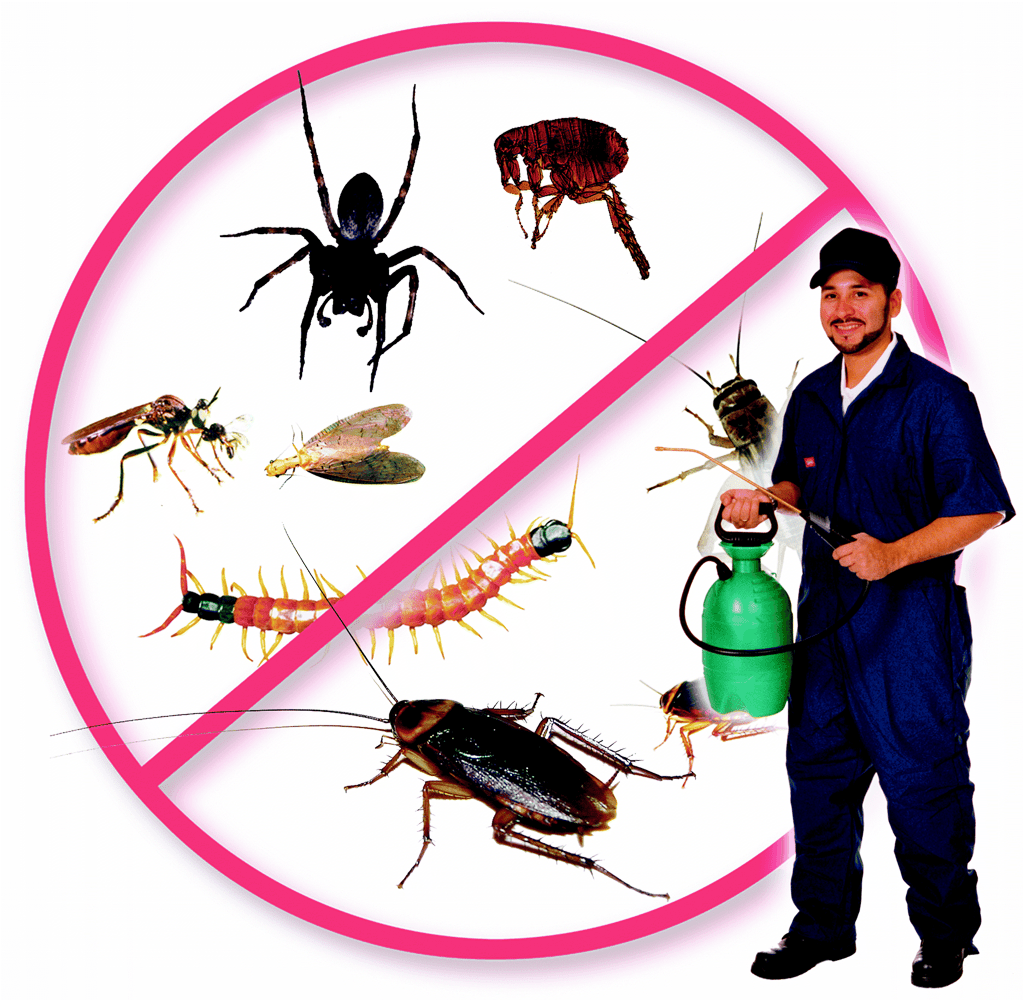 Running a restaurant with the pests in the place? There is a major risk of loss of customer and their trust. You put all of your investment, hard work and dedication in building trust in your customers, thus, you would not want to let it ruined by the presence of pest. Imagine the reaction and disgust on your customers' face when they see roaches, ants and other pests wanding around their chairs in the restaurant. No, can't let that happen. Thus, it is important you go for restaurant pest control Melbourne after a certain period of time to maintain your reputation. You can our professionals for cockroach and ant pest control Melbourne at affordable prices. Besides, Cockroach Pest Control also offers effective services for bed bug pest control Melbourne in home and hotels. So, wait no more and call us 0414530372 for the best pest extermin...
---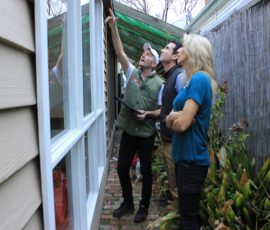 At BPI Building and Pest Inspection, we provide a large range of inspection services and use advanced reporting techniques, quality tools and technology to get your report to you on the same day. We have over 25 years of experience in the building and pest Inspections Industry. We offer Building inspections, Pest Inspection, tax depreciation schedule, pre-purchase house inspections, and inspections. Our inspectors are highly qualified and committed to staying at the top of the industry. We strive to help our customers receive the best possible Building and Pest Inspection and accompanying report on their future home, current home, or investment property. If you would like more information on the range of inspection services we provide, please don't hesitate to contact us on 1800 505 640 or make an appointment request online at melbourn...
---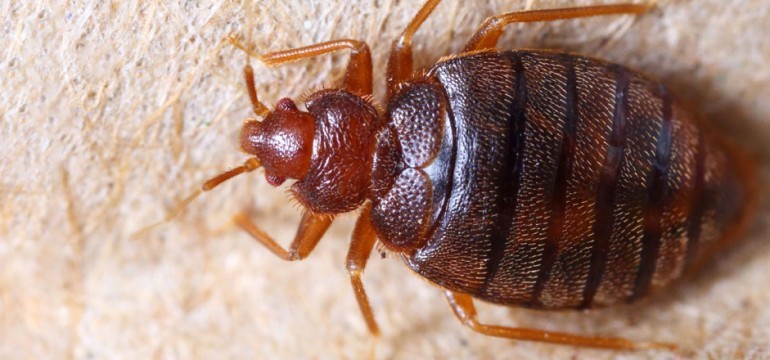 Get rid of all unwanted pests with the help of Fast Pest Control professionals. We at Fast Pest Control, know how to remove all pests with a safe procedure. We have been providing our professional Melbourne pest control services for more than twenty years and learned the best technique to remove all unwanted pests from your home or office. We have a team of professionals that can provide professional and guaranteed pest control services in all areas of Melbourne. We offer a quality of customised pest controls services to our customers in Melbourne. Our service charges are also affordable. We deliver professional pest control services including Bed Bug Control Melbourne, Spider Control Melbourne and many more. So, call us +61 414 530 372 quickly to hire our...
---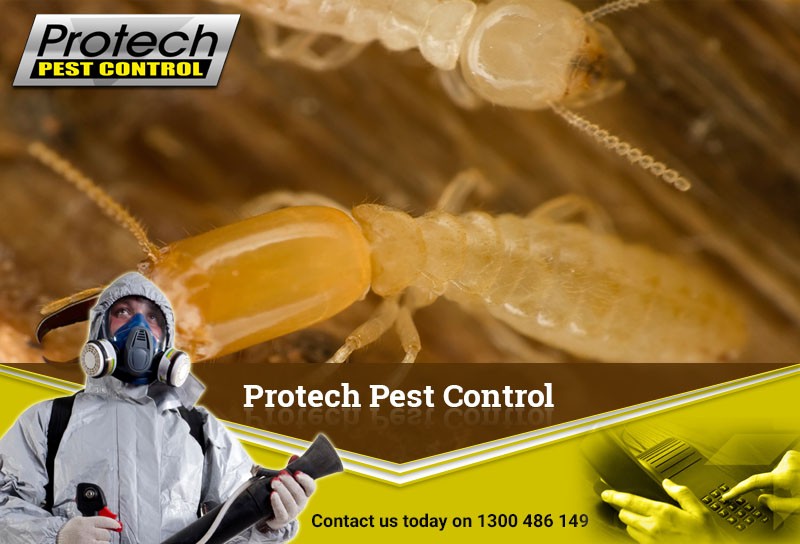 Protech Pest Control has been providing many Melbourne homeowners with the effective and affordable pest control service. Our highly-experienced pest controllers have extensive knowledge and undergo regular training to stay abreast with all the latest developments and regulations relates to pest control in Melbourne and surrounding suburbs. Our Services: Ant Control Building Inspection Melbourne Cockroach Control Flies Removal Mouse Control Melbourne Pest Inspection Melbourne Possum Removal Melbourne Rodent Control Spider Removal Termite Control Melbourne Termite Inspection Termite Protectio...
---

You have a pest control problem or need a termite inspection, or you just want to have a house inspection to be on a safer side; then Metro 2 Valley has a solution for all these problems. Metro 2 Valley is Victoria's most trusted company for pest controlling with over 17 years of experience in pest inspections and its treatment. Metro 2 Valley serves both, commercial as well as residential building. Metro 2 Valley has pest control solution for ants, bees and wasps, spiders, rats and mice, cockroaches and fleas. For Building Inspection, services include property inspection, defect report, inspection report, pest inspection and building report. For Termite Control they use their extensive experience in dealing with them and use modern techniques and tools to make your building termite free. You can call us on 1300 655 347 or 0430 0...
---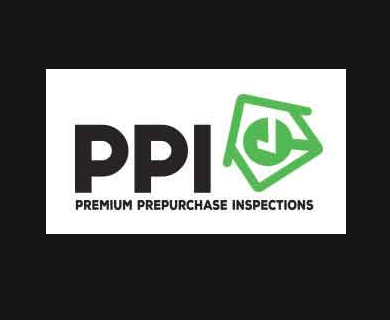 Buy with Confidence. Know what you are buying. Whether you're looking to buy a property, are about to settle on a new build, sell a property or are a homeowner, a PPI building or pest inspection is a smart investment that can potentially save you thousands. The smartest thing you can do prior to settlement is have PPI perform a pre-handover inspection. We'll check every aspect of your property to ensure it's up to standard, before you take ownership. With a vendor building report you could sell sooner and for a higher price. You also have the opportunity to rectify any issues before selling. Termites, wood borers mould and fungus' can do a lot of damage, before you even know they're there. They can also be a major risk to your health. A PPI pest i...
---
Are you a pest controller servicing Melbourne? Get in touch to have your business featured at the top of this page.
Looking for a pest controller in another city? Finding pest control services near you is easy with Search Frog.