The best local hairdressers all started out as apprentices sweeping the floor of a salon, but their passion for creating masterpieces from hair led them to where they are today.
Choosing a new hairdresser in your neighbourhood can be daunting, after all, you don't want to walk out of a hair salon being unhappy with your new hairstyle! We aim to bring you the best local hairdressers on this page along with tips to find a hairdresser you can count on for a insta-worthy fresh look.
What does a hairdresser do?
A hairdresser is a person who cuts, colours and styles the hair of an individual so that it enhances their appearance. Hairdressers, also known as hair stylists, are typically employed in a hairdressing salon, though some work as independent contractors from home or providing mobile hairdressing services.
The best hairdressers keep up with hairstyle trends and training, and offer more than just a haircut with services like keratin treatment, and hair extensions. Some hair salons will also offer related beauty services like nail and skincare.
Choosing the best hairdresser
Choosing a hairdresser is a difficult task. To find an outstanding hairdressing salon in Australia (or elsewhere) here's a few tips:
Look for one with a renowned reputation for quality by reading online hairdressing reviews.
Have a friend who's hair always looks great? Ask them for a referral.
Visit the hair salon's Facebook page, people love to share their hairstyles so you'll see examples of real clients.
Visit the salon to see if you are comfortable trusting them to your lovely locks!
How much does hairdressing cost?
Prices vary from salon to salon, depending on a hairdresser's level of experience, the treatment done to the hair, and the hair's length. For instance, a haircut and blow-dry is typically priced between $50 and $200, whereas hair colouring usually starts from $50 for some highlights to $250 for ombre or balayage colouring by an advanced stylist.
Opportunities for the best hairdressers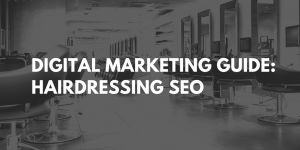 Do you provide hair extensions or hair colouring, or other hairdressing services in Australia? We want to showcase the best hair salons for our readers. Add your business to the Search Frog directory for instant access to free leads!
Popular searches for hairdressers near me: