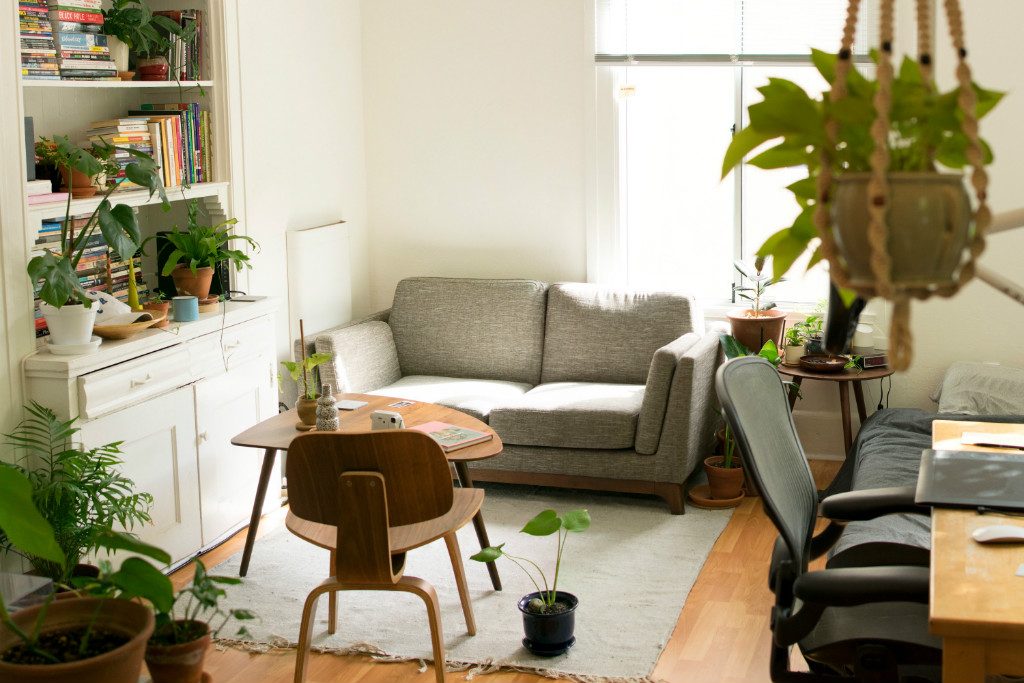 They say the best things come in small packages, but it doesn't quite feel that way from a design perspective. Minimal square footage can limit you as you decorate your home — at least, it can initially.
It turns out there are some tricks you can use to make even the smallest space feel larger, more functional and, most importantly, well-designed. Here are seven tips for doing just that.
1. Keep Things Cosy
There's no better feeling than walking through your front door at the end of a long day. That's because home is home — it's where you feel most comfortable.
A small room can create that feeling without looking cramped. Instead, place sofas and other seats close together to create an intimate atmosphere. Anchor the arrangement with a plush area rug that feels soft on bare feet, and toss a thick throw over a couch or chair for even more warmth. You won't even notice how small the room is when you have so many amenities surrounding you.
2. Mobilize Room Dividers
The last thing your small abode needs? More walls. However, you might still feel as though a bit of a divide would help keep things organized.
If so, just make sure you choose dividers that are neither permanent nor immobile. A curtain or a decorative screen, for example, can provide the division you need to define separate spaces. You might also try an area rug, which has the power to anchor a seating area while adding warmth and noise reduction to boot.
3. Buy Double-Use Furniture
You might run out of space if you have too many things in each room. One tried-and-true way to inspire a space's design while boosting its functionality is to purchase furniture with multiple uses. For instance, an ottoman can serve as a coffee table, footrest and storage unit, if the top opens. A sofa bed can turn your living room into a guest room, and drawers beneath the master mattress can hold your out-of-season wardrobe, opening up rack space in your closet.
4. Choose Bright Colors
Dark hues will enclose your small spaces — at least, they will do so visually. On the other hand, lighter and brighter colors will make rooms appear just as airy and spacious as you envision.
5. Amp up the Natural Light
To that end, don't forget to incorporate as much natural light as you can, too. Like softer shades, the sun's rays brighten up a room and make it seem bigger, no matter what its actual dimensions are.
Aside from throwing back the curtains, there are plenty of tricks for adding natural light to a room. For starters, you can hang mirrors to catch and reflect the glow. Shiny materials and surfaces, such as extra-glossy countertops, create the same effect.
6. Make Furniture Float
Your instinct might be to push furniture up against the wall to open up as much floor space as possible in your little abode. However, if you can float your furniture even a few inches away from the edges of the room, it will create the illusion of space.
7. Build Floor-to-Ceiling Art Displays
It seems counterintuitive to cover a wall in a small space with artwork. However, a full gallery wall or art display will draw the eye upward, a simple action that will make the room appear larger. So, don't be shy — print out some of your favorite photos or select a series of paintings to display all the way up to your crown moulding.
Embrace Your Space
No matter the square footage of your abode, one thing is for sure — it feels like home. And, now, with these seven tips, you can make it feel bigger and better than it already does. With that, you'll finally embrace your small space.