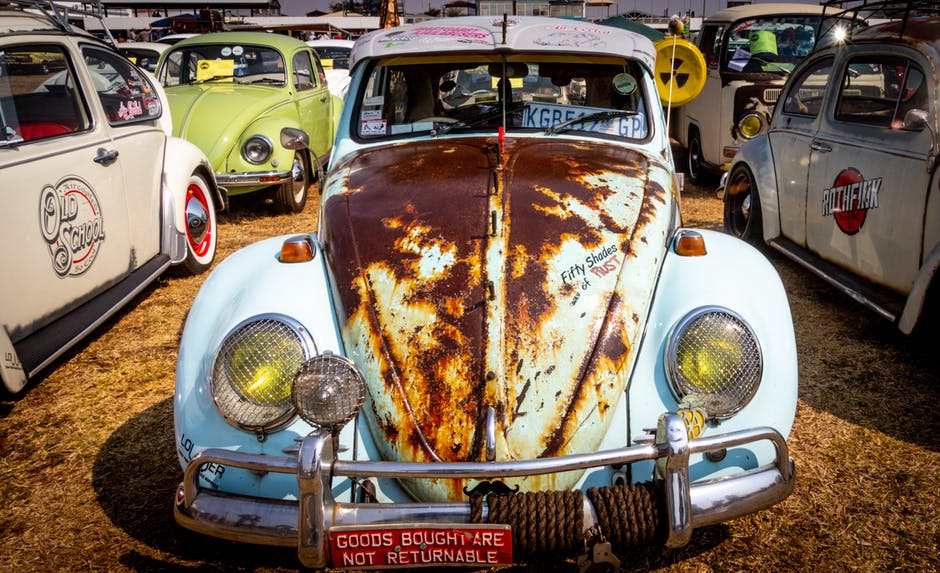 If your car has been stationary for a long time, does not have the necessary papers, has several parts missing or it's too old, then it is likely to be junk. Instead of allowing it to rot in your yard, why not get some cash out of it? Unfortunately, you can't expect to get as much or even close to the buying price but it might fetch some good cash in the market. Here is how to earn extra money from the old car.
1. Evaluate its Value
By taking an inventory of the car or determining its value, you will have a rough idea of how much you can fetch for it in the market. Key considerations include how old and damaged the car is, its mobility or lack of it, the condition of the parts and if there are any valuables. If the vehicle can move, you may think of driving it to a junk car yard rather than tow which will cost more. If you have to tow it, check out different junk car removal services and settle for the cheapest. Some old car yards may even offer to tow it for free but offer a lower buying price. Evaluate whether this will benefit you.
2. Talk to Different Buyers
If you are wondering where to sell junk cars, you have lots of options. These range from salvage yards to scrap metal dealers. However, before you sell, do not settle for the first salvage yard you come across; talk to different ones before you sell used junk cars for cash. You will be surprised that you will get different offers from different buyers. If you call scrap metal dealers, they will want to know the weight and value of the metals while old car dealers may be more interested in the condition of the car parts. You will have to make a thorough description of the car to get an almost exact quote. When talking to the buyers, ask questions such as if they will give you more money if you tow or drive the car to the yard yourself or if they would prefer you to dismantle the car yourself. Factors such as the model of the vehicle, age, popularity and demand for the spare parts will also determine the price.
3. Decide How You Want to Sell the Car
You have the option of dismantling the car then selling it in parts or selling it whole. If you sell it in parts, you stand a chance of making more money although the process can be tedious. If you are not conversant with the process of dismantling cars, leave it to the buyer but get to know how much each part is worth in the market. The more knowledge you have, the lesser the chances of anyone taking advantage of you. Scrap metal dealers may also buy each part individually, and some can even pick from your yard saving you the transport costs and time.
4. Get to Know the Regulations in your State
Each state has its regulations when it comes to salvaging old vehicles. Before you start any process, familiarise yourself with the law. You may ask the junk car dealers how to go about the process and the documents or papers you need for the process. Alternatively, search on Google for regulations in your particular state.
5. Have the Required Documents
It is challenging but not impossible to sell a junk car without the necessary documents such as the title and licenses. Note that even the state laws require you to have the required documents when selling old cars for cash. If you have misplaced some, talk to a trusted dealer. They may help you arrange for the documentation.
6. Be Careful
Just like when selling anything else, you have to be careful. Although you may want to get rid of the old car, don't be in a hurry. Do not sign any documents or give out the car without receiving the money first. Also, do not settle for an indefinite amount. It is not every dealer who can be trusted. Make sure you handle all the paperwork yourself; if need be, get help from the right people. Again, It is important to have a written agreement signed by both parties when selling your car.
When you have finally turned the junk car into cash, there is one more thing you need to do. You should return the plates and notify the insurance company. When you return the license plates, you also cancel the registration of the vehicle. Rules governing this procedure vary from state to states. As you will realise in this post, selling is one of the ways to get rid of your old car, which can immensely benefit you.