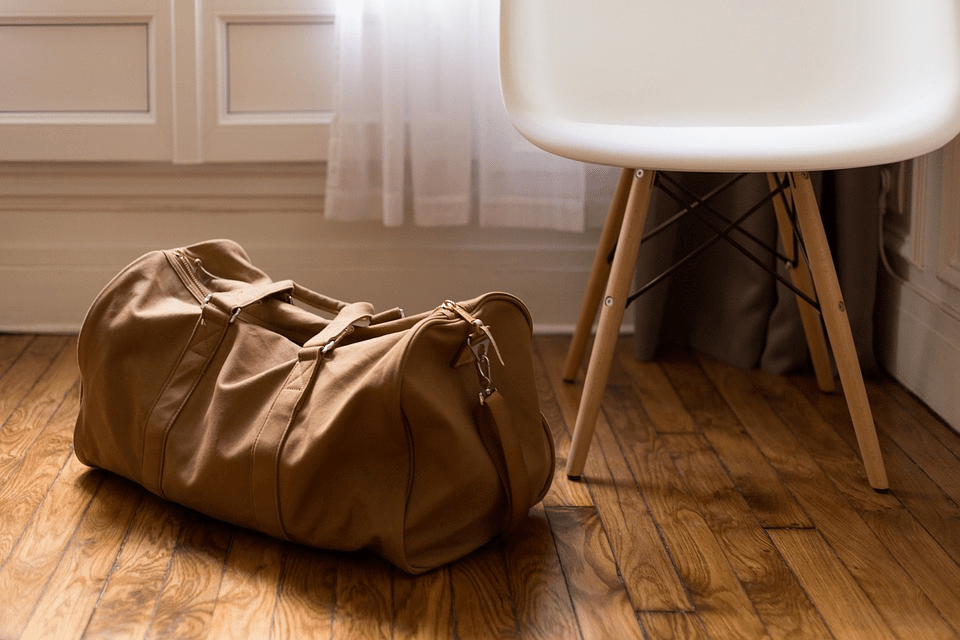 As your pregnancy progresses, you're likely to feel the excitement about bringing this new life into the world. You may also start feeling anxious about what to pack for the hospital. The following ten items are a must in your hospital bag.
Packing for mum
Start packing everything you need for yourself — for comfort during and after labour.
Comfy PJs and clothes. You've just had a baby, so you will want to be comfortable. Who knows how long you might be in hospital for — so plan to stay at least 3-5 days (though they might let you home the same day or the next day). Pack yourself some comfortable pyjamas — button tops are handy if you're planning on breastfeeding. You want comfortable pants that aren't too tight around the stomach and a pair of sandals to put on your feet for walking to the shower or around the halls.
Undergarments. Of course, you'll need undies — and lots of them. Darker colours are ideal as there's a good chance of leaks with post-birth bleeding. Men's shorts-undies and granny panties are the most popular as they are generally looser around the waist. You'll also need a few nursing bras, ideally without wire, as these can block your milk ducts, causing mastitis.
Pads. After birth, tampons are a big no-no, so you must pack maternity pads. These are generally very thick but more supportive for more significant bleeds, which are natural after giving birth. Pack at least eight pads for each day you'll be there. You'll also want breast pads for when your milk comes in, which can take a couple of days after giving birth.
Toiletry bag. Giving birth isn't a lot of fun, and following painful labour and potentially sleepless nights, you will want to feel alive again. Make sure you pack a hairbrush, body wash, shampoo and conditioner, toothbrush and paste, deodorant, oils and lotions, lip balm — and you might even like to take your makeup to freshen up for visitors or a derma roller to relax.
Documentation. You'll need to remember your health care card, personal insurance details, and any paperwork for the hospital. You should pack your health record and notes from your antenatal classes, and don't forget your birth plan. This will include all the details of the care you want before, during, and after the birth.
Packing for your baby
Of course, it's not just you that needs taking care of. You also need to think about what the baby is going to need. Here are five essential items to pack for bub.
Nappies. Hospitals may provide the baby's first few nappies, but generally, you're on your own — and they go through a LOT. Pack at least one full bag of disposable nappies, or if you're planning on using cloth nappies, you'll need at least 8-10 nappies daily in the hospital.
Clothes. You don't need to go overboard here; remember, your baby won't care what they wear as long as they are warm and comfortable. There's no need to pack baby tuxedos and princess dresses for the hospital. Instead, stick to comfortable onesies, singlets, socks, and mittens — your baby is still getting used to the big imperfect world, and those newborn fingernails are sharper than they look. Make sure you get the sizing right (or a little bigger).
Wipes and oil. The hospital will probably provide baby wipes, but it can't hurt to have your own handy, just in case you're running low, and a big "accident" occurs. Avoid lotions and creams, as these can irritate your baby's newborn skin. Still, if they are a little dry upon entering the world, you might consider massaging some baby oil into their skin or putting a few drops into their first bath — which you'll usually do at the hospital to clean up after the birth.
Wraps. You want at least one wrap for each day you'll be in hospital, possibly more. They help keep bub snug in a rug and are also great for burping and wiping up the mess after a feed. The staff at the hospital will show you how to wrap your baby correctly so it's tight but not too tight.
Feeding supplies. If you're planning on bottle feeding, you'll need bottles and formula on hand, ready to go. If you're breastfeeding, you might want to stock up on some nipple shields, or at the very least, make sure you pack some nipple cream — they're going to get pretty sore in the first few days as your body and baby get used to the process.