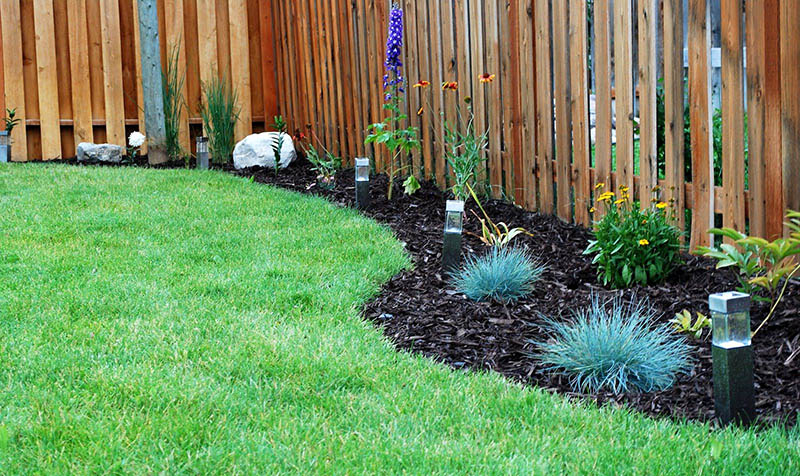 Our gardens are, more often than not, the last item on the list of household duties we need to do. If your garden is huge, the scale of the project can be intimidating, whilst small backyards pose the overwhelming pressure of maximising the space when you have very little to begin with.
Regardless of the size of the project, landscaping a backyard involves a cost, and when you have to repair a leaky roof or fix a mould problem, not much is left over for your garden. However, it is possible to transform your garden into a space that you can be proud of, without the expense.
If you have the time and interest, but not the budget for hiring a landscaper, we have some savvy cost-saving tips for you!
Set a landscaping budget
Before you start digging up your backyard, consider creating a budget. This will help you to determine how much you want to spend and how much you can really afford. If what you want to spend is a little out of your current price range, that doesn't mean it's out of reach. Consider what you're willing to sacrifice and how much you need to save to make your dream garden a reality.
Make a landscaping plan
Rather than rushing out to your local nursery and spending money on pieces that you won't end up using, consider what it is that you want to see in your garden. How large is the space you want to transform? What style do you want to create? What types of plants and colours do you want to see? Have lots of visual aids of things that you like and things that get you inspired, in order to help you identify what will compliment your space, so when you do start shopping for your items, you can avoid any unnecessary expenses.
Buy online
Buying online allows you to compare multiple products and identify cheaper alternatives. Join local buy, swap and sell groups on Facebook to find bargain second hand garden products nearby. Online is also a great way to find rare or specialised products that will help to make your garden unique, without the attached price tag.
Reuse and recycle
There are so many websites out there that show you how to recycle old and unwanted items and turn them into practical, sustainable and distinct pieces for your garden. From restoring an old chair, using tyres to create a herb garden, or how to incorporate metal or wood work into your landscape – these everyday items you have at home cost nothing, and allow you to put your own personal stamp on your yard.
Keep it simple
Unless you want to transform your backyard into a botanical garden, you don't need to have all the bells and whistles. Pick 1-2 key features you must have in your garden – a water feature, outdoor seating, fire pit, herb garden – things that are important to you and that will make you feel home in your garden. By keeping these at the centre of your design, the remainder of the garden will become more about simple and complimentary plants and pieces – and ones that will not break the bank.