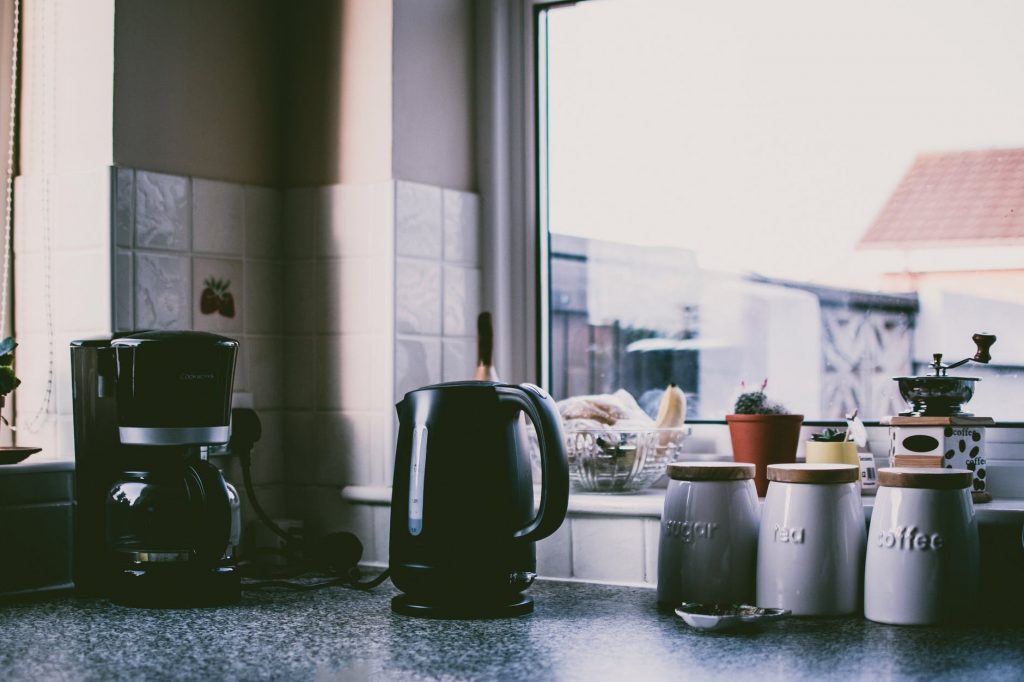 Homeownership comes with a laundry list of responsibilities. One day you're unclogging a drain, the next you're cleaning gutters. The week after that, you're unclogging the drain again. These issues cover only a few of the fixtures in your home, to say nothing of the other devices you rely on to keep the place in working order.
In that regard, no amount of post-it note reminders will suffice. There's simply not enough space on your fridge. But if you prioritize your duties, household maintenance is a far less daunting task, and proper prioritization starts with a knowledge of what home appliances you should get regularly checked.
Take a look at the following five home appliances, which you should routinely service if you want to curb possible issues before any of them become another to-do.
1. Dishwasher
For the busy homeowner with a job and a family to take care of, dishwashers provide an invaluable function. Without these trusty machines, waste would build up at an alarming rate, and sinks would overflow with dirty dishes — or at the very least, they would overflow more than they usually do.
The interior of a dishwasher is more sensitive than you might think, with spray arms that can catch and break if you're not careful. Some models have manual-clean filters that require tending to account for food buildup and other problems. Make sure it's well taken care of to avoid time-consuming hand-scrubbing.
2. Dryers
With over 14,000 dryer fires happening in the United States every year, homeowners should make a special point to check their dryers for lint. Dismissal of this simple duty can result in severe consequences, so the few minutes invested in a brief inspection after every use are necessary.
How does it happen? It's not often a mechanical malfunction, but a gradual accumulation of lint that restricts airflow, resulting in overheating. Something as insignificant and small as a spark of static electricity can be enough to ignite dry lint, so take every precautionary measure.
3. Garage Door Openers
Garage door openers may be convenient, but they come with their own set of hazards. The springs and cables that compose the inner workings of a garage door can rust and fray, making them unsafe to walk beneath, and the electricity required to operate an opener can shock an inexperienced handler.
Only a trained service technician should provide maintenance on garage doors. Proper tuning on a regular basis from a certified company will ensure that an accident doesn't injure you or a loved one. With heavy equipment like garage doors, trust an expert to make sure everything is in working order.
4. Refrigerators
Frost has a tendency to collect around the coils in your refrigerator, restricting airflow and increasing energy expenditure. A poorly maintained fridge has to work much harder to keep the same temperature, and the problem doesn't disappear until you put the time and elbow grease into a thorough scouring.
Cleaning the coils can save a considerable percentage on your refrigerator's monthly energy expenditure. As the fridge is one of the top energy-draining devices in your home, this reduction in output will save you money in your electricity bill and reduce your carbon footprint. Penny pinchers and conservationists, take note!
5. Garbage Disposals
To avoid a clog, jam or leak in your garbage disposal, include it in a routine check, ensuring future reliability. A professional can help to manage a malfunctioning system, which is a far better alternative than attempting to correct the issue yourself. Trying to do so can result in serious injury, so seek a technician.
If your garbage disposal hums but fails to work, grinds or otherwise starts and stops before you've flicked the switch, it's time to get it fixed. Make sure to keep it inactive, as running the disposal can exacerbate the damage. And to restate an important fact, do not try to repair it yourself.
Be Proactive!
Scheduling routine maintenance to check your home appliances is a must. Doing it today is a plus! You likely have enough real worries in your day-to-day life without the additional burden of hypothetical problems, so take the initiative to make a few phone calls to local home service providers.
As they say, hope for the best — but plan for the worst!