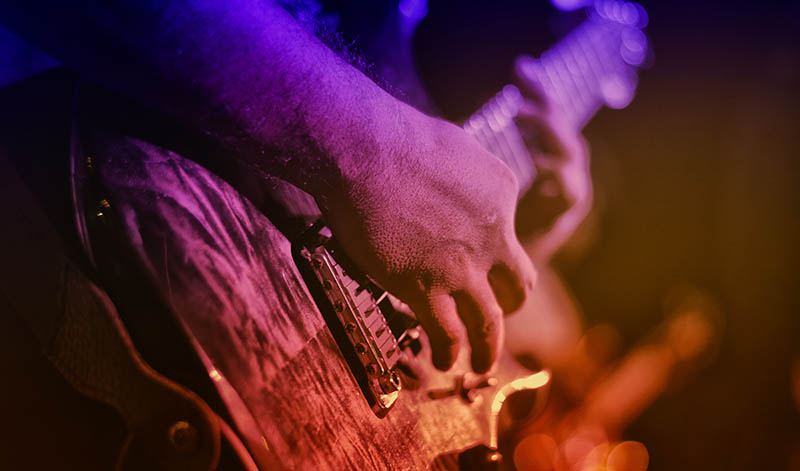 Getting the music right for your big day is crucial. Many people decide to cut corners and do their own music with an iPod, and if you get it right, it can work. On the other hand, it's a safer bet to put your important wedding music into the hands of a professional, like a DJ. However, you might also be considering taking the big leap and hiring a live wedding band.
When it comes to music, nothing compares to the vibrancy of seeing and hearing it made right before your eyes – and for your big day, you deserve to splash out.
Of course, hiring a live band isn't something you do every day of the week, and once you start to do your research, you'll realise that knowing who to pick really is quite difficult. Great live music is often what people remember the most about a wedding reception – but the same is also true when the wedding band was… less than great.
So here's how to get that important choice right, our tips for hiring a wedding band or any entertainment services.
1. Research
This is definitely the number one consideration when it comes to wedding band hire – and we're not just talking about lots of Googling. Actively seek out real recommendations. You might be able to find some online, but also ask your friends, family and work colleagues if they can point you in the direction of a band that really made a wedding dance floor pulse.
When it comes to that research, good wedding bands these days will have great websites – with all-important audio samples. And when you go to those websites, look specifically for high-quality video examples of what the band sounds like. Do the examples zoom out and show the engagement and entertainment of those on the dance floor?
2. Personal match
When it comes to hiring a band you need to ensure that they are on your page. We're not just talking about their experience playing at weddings, the music they play will set the atmosphere of your most important day! Now is not the time to choose an obscure band playing their own tracks. The ideal wedding music is songs everyone knows so they can sing along and pack the dance floor. Choose a cover band who plays the greatest hits from your favourite era be it the 80's or 90's, or even a tribute band playing the songs from your favourite popular artist.
3. Try before you buy
When you've created that wedding band shortlist, contact them and ask when they're playing live next and if you can stop by for a listen. Because there's nothing quite like 'try before you buy'! Also, talk with the band about the music you really want them to play and whether they're on your wavelength, and ask if they can give you an example set-list and are open to playing special songs just for you.
4. Budget
Like anything, it's very often true that the more you pay, the better quality you get. But you should also hire a wedding band with plenty of experience. So consider getting in contact with a wedding entertainment specialist – there are plenty of good ones in each state. You may even find a choice of wedding music bands in one place! Tell them what your budget is and they'll let you know your options and help plan some memorable wedding entertainment make your wedding song.
Of course, there are many things to bear in mind when hiring a great wedding band and the best advice always comes from those who have been in your shoes. So if you have a gem that you think will really help someone make a wise choice for a truly memorable wedding, don't be shy to leave a comment.