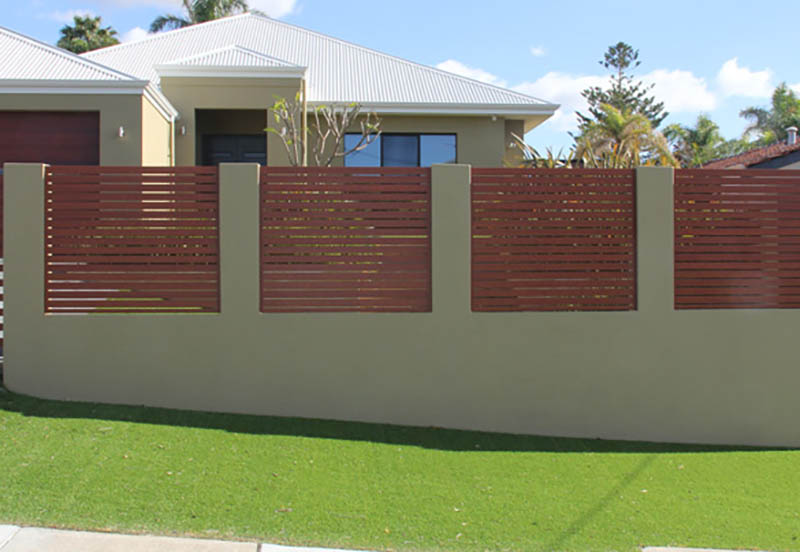 So for whatever reason, you have decided to install a garden fence in your yard or improve your existing fencing solution. It's just a matter of setting aside a Saturday afternoon, grabbing the materials and a hammer and getting to work, right? Not quite. Like all home improvements, you will need to carefully think it through and plan meticulously so that your vision becomes a reality, so here are some tips.
What's the purpose of your new garden fence?
The first thing to consider is what precisely you need or want the garden fence for. Knowing exactly what you need the fence to do will make it much easier to choose from the hundreds of different options on the market.
Is it to keep your dog safely secured and away from the postman's ankles?
Is it to stop the neighbours from getting a clear view of your outdoor entertaining area from their balcony?
Is it to enhance the homely street appeal of your character home and add value to your property?
Is it to provide safe and stylish pool fencing?
Is it to provide better home security?
What are your limitations?
And we're not just talking about the budget – because fencing materials and styles can range greatly in price. No, the first consideration is not what you can afford, but what your local authorities will allow. Some councils or real estate developments dictate how high fences can be, what sort of materials and fencing styles can be used, particularly for frontages, and even if a front fence is allowed at all, so make sure your first call or email is to check that your plans are even permitted.
Do your homework when choosing a garden fence, and find a fencing contractor to get the job done efficiently if you are not into DIY.
Don't forget the neighbours
Fences are one of the commonest disputes between neighbours, so if you've got grand plans, ask your neighbour around for a friendly coffee to run it past them first. It may even be possible to share the costs, but if you are leaning towards a grand and more expensive option, it may be more than unreasonable to expect them to pay half.
Not only that, your fence plan may block their view or otherwise put them out, so bear in mind that when it comes to a boundary, you do need to share. And if you feel that you may not get on the same page as your neighbour, do yourself a favour and get a land surveyor to check that the existing boundary line is actually right – there is nothing worse than erecting a grand new fence only to have your angry neighbour demand it be moved off their land.
It's all about the fencing materials
Even if that quintessential white picket look is what your heart is set on, consider that you still might have options. For instance, the simple painted wood may look great, but it may mean you have to keep coming back to it with a paintbrush – and even replace sections of it over time as the weather and insects do their worst.
Vinyl or composites, aluminium and wrought iron might be options, and have you considered a 'living fence' made of a row of trees or bushes? It can look great, but you'll need to have some spare time in your pocket for the ongoing maintenance. Prepared to give it a try? Dive in at Pinterest for never-ending inspiration.
Pool fencing should allow you to see the kids, and the beauty of your pool paving and landscaping. Aluminium fencing might be the first thing that comes to mind, but for a stylish look that leaves the view completely unimpeded consider frameless glass pool fencing. Despite what some may tell you, glass pool fencing is easy to clean.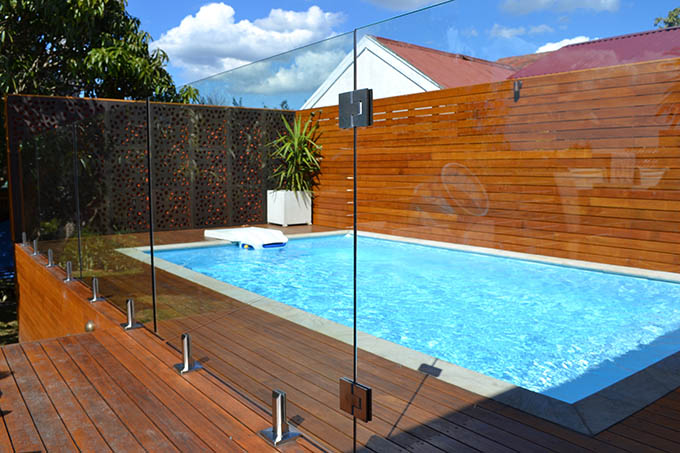 Don't forget to have fun
A fence is just a fence, right? No – if done right, you can turn that simple and practical barrier into a veritable feature of your garden wonderland. So treat that fence like your favourite feature wall inside your home, incorporating lattice work and ornamental design; then customise and decorate it to your heart's content or blend it with rows of flowers bursting with colour. Do some research for inspiration, such as Houzz's impressive collection of ideas about the white picket fence.
Do you have a novel fencing solution that achieves your practical goals whilst looking great? Feel free to share in the comments.