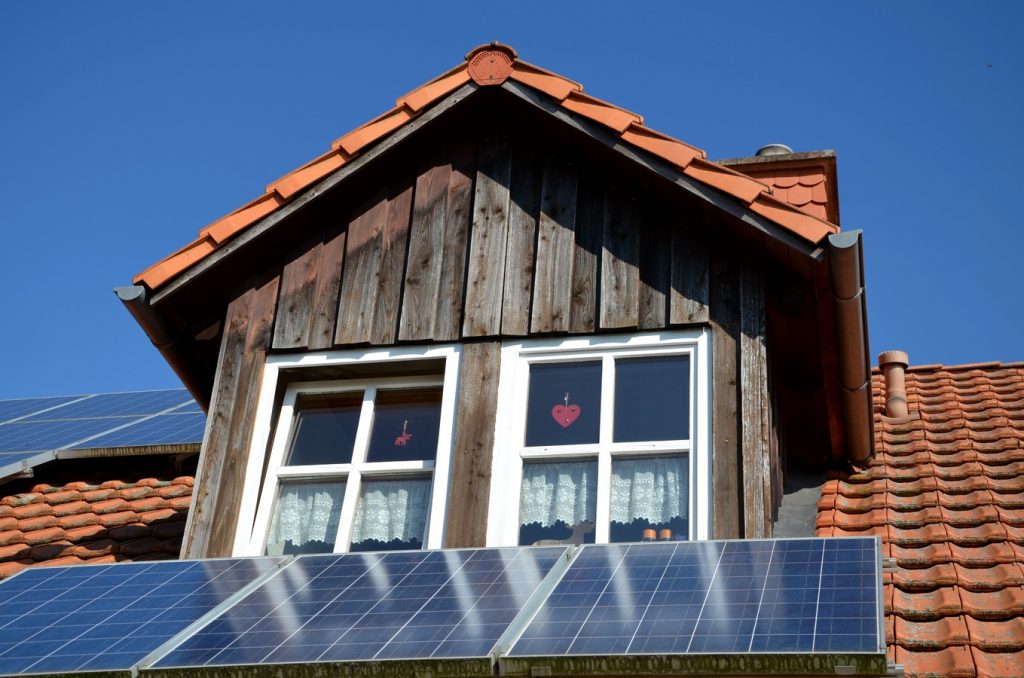 When it comes to energy efficiency and eco-friendliness, nothing comes close to a home that makes effective use of the most powerful energy source we have: the sun.
Designing an energy-efficient solar home is about much more than just solar panels, though. You'll also need to consider the orientation of your home, how well windows make use of heat and light, and the layout of the rooms inside.
So if you're looking to use the sun as effectively as possible and create an energy-efficient solar home, read on for some of the most important tips to keep in mind.
1. Orient your home properly
The first step in improving the energy efficiency of your home is to consider its orientation.
In the Southern Hemisphere, the north side of the house receives the most heat and light throughout the day, so it's a good idea to place the most – and largest – windows on that side.
This will help your home collect plenty of heat when it counts during cooler months, along with plenty of natural light to reduce your energy usage.
During summer, though, this could end up allowing in too much heat, so balance this strategy with the next tip, which is…
2. Flexible heating and cooling solutions
Those windows letting in loads of light and heat can make your home feel like a sauna in hot summer months, and you don't want to replace your reduced heating bill in cooler months with increased cooling costs in the heat of summer.
Planting leafy deciduous trees on the same side as those windows will help shield your home from direct sunlight. The shade will ward off sunlight in the summer when these trees' foliage is thickest.
Then, in winter months, they'll drop their leaves, obstructing less sunlight and letting in more heat. Also, since the sun is at a lower angle in these months, much of it won't have to pass through branches to reach your home in the winter.
Of course, you can also cool your home with artificial shade. Retractable awnings are a great way to do this, as you can pull them back to let heat in when you need it the most. Hanging sun shades over your windows can give the same effect.
In other words, you should orient your home to allow in as much sunlight as possible, but you should also have ways of modulating that sunlight according to the season and time of day.
3. Downsize for efficiency
The size and shape of your home are critical to its ability to retain heat.
A home with a lot of surface area – such as a one-story ranch house – will be more susceptible to temperature swings, as it takes less time for heat to permeate and escape.
More compact homes, on the other hand, are less susceptible to these swings. This means that if you have solid temperature-regulation strategies for your home, they'll be that much more effective.
Tiny homes and portable buildings also enjoy the added benefit of using less energy in general. This is because they both retain heat well and take much less energy to regulate when you do need to switch on the heat or AC.
They might necessitate more creative approaches to storage and everyday life, but if you're looking to have a truly efficient home, a tiny home can help you only take up as much space as you absolutely need. Check out some tips on downsizing your home for maximising efficiency.
4. Choose the right solar panels
While solar panels enable your home to be incredibly eco-friendly, they can still be wasteful if you get the wrong size for your needs.
If you go overboard, you'll end up with solar panels that produce more energy than you would ever use – but if you fall short, you'll draw more power from the main grid, which may not come from renewable sources.
In general, most homeowners will benefit primarily from a system that generates enough electricity to meet their daytime demand.
There's more to it than that, however, as you'll also need to consider things like battery storage – so make sure you're well-informed so that you can make the wisest solar decision.
5. Design with the sun in mind
Besides orienting your home in terms of windows, your living spaces should also be skewed toward the sunnier side of the home.
In other words, you should make sure these heat-collecting windows are opening on spaces that need more temperature control – places where you'll be spending the most time, such as bedrooms, dining rooms, and living rooms.
6. Stop drafts before they start
While much of your effort in designing an energy efficient solar home should be put toward letting heat and light in, you should also make sure it's not easy getting out.
Fitting your home with efficient and snugly insulated windows and doors is vitally important. Check for drafts regularly, and address any problems quickly.
None of your other energy- and heat-saving techniques will matter if cool winter air can find its way into your home, so keeping tabs on your windows and doors will save a lot of energy – and money – in the long run.
7. Perform regular home energy audits
To truly get the most out of these tips, do regular energy audits to address problems as soon as they show up.
You can do this yourself by checking for drafts, evaluating old appliances, and hunting down inefficient light sources, among other things.
But for a more complete audit, consider hiring a professional to help you find problem spots in terms of temperature retention and energy use.
Following sustainable design principles will give you an efficient home, but keeping tabs on things will help you maintain that efficiency.
Conclusion
The sun is an incredible source of energy, but solar panels only harness part of that power.
If you stick to the advice above, though, you can design a home that makes use of the sun in every way possible – one that's both eco-friendly and budget-friendly.