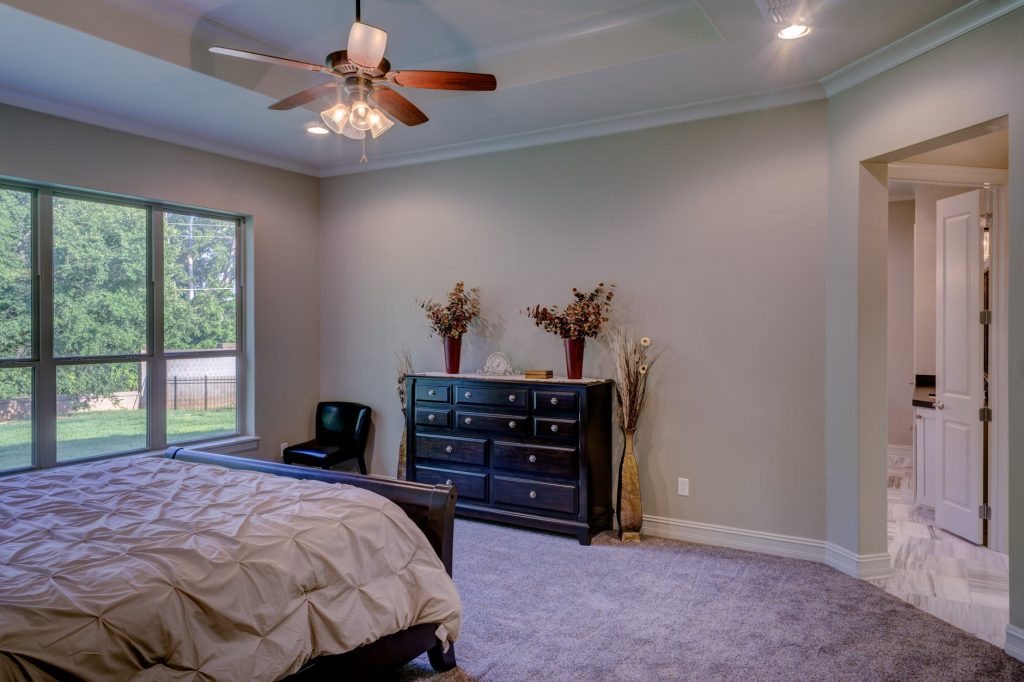 On a blistering afternoon when the sun is beating down, hot and suffocating, there are few greater pleasures than returning to the comfort of a cool home. But reviewing the monthly utility bill can leave you frozen. Fortunately, there are plenty of ways to maximize your energy efficiency.
Many of the suggestions in this article take next to no effort to implement, most are inexpensive, and others are even free! With a few easy changes and a fix here and there, you can cool your home in a cost-effective way without breaking a sweat. We'll start simple with a small adjustment that anyone can make.
1. Find and Seal Cracks
With a do-it-yourself attitude and the right tools for the job, you can keep warm air from seeping indoors. Move from room to room and inspect the areas around entranceways and windows for any suspicious cracks. When you find them, use your chosen brand of weatherstripping or caulk to get the job done.
These items are available at almost every hardware store, so take a trip and see what an associate suggests. You'll find that caulk and weatherstripping don't cost you very much money at all. More than that, this tip serves a dual purpose, as the cracks you seal would otherwise let in drafts during the colder months.
2. Close Blinds and Curtains
Before you leave to go to work in the morning or attend to another responsibility, pull the blinds closed to block out the sun. Closing your blinds will deflect light and cool the interior of your home. When you return, you'll open your door to a far more comfortable space — at no additional cost and very little extra work.
With a slight tug of highly reflective blinds, you can reduce heat gain by about 45 percent. Other energy efficient window attachments like curtains can serve the same purpose, and medium-colored drapes with white-plastic backings are particularly practical. Hang up a rod, and you're well on your way!
3. Schedule A/C Maintenance
All other methods aside, you likely depend on your A/C the most to keep the interior of your home at a comfortable temperature. If by some unfortunate circumstance it happens to break down, waiting for professionals to repair it isn't pleasant. That's part of the reason why maintenance is so essential.
Air conditioners are complex, comprised of evaporator coils, condensate drains and a whole host of other complicated components. Homeowners can easily replace filters and clean the condenser for regular tune-ups, but there may be bigger problems to consider. Contacting a credentialed professional for a routine inspection saves time and money, as maintenance will determine the lifespan and overall efficiency of your system.
4. Make Use of Your Ceiling Fans
They draw power as well, but there's a significant difference compared to your air conditioning system. Using the ceiling fans in your home will help you slash your energy expenditure and rack up remarkable savings. In combination with an adjustment to your thermostat, this strategy will help you make major headway.
Most homeowners can raise their thermostat an average of four degrees without compromising their comfort, as long as they account for that increase with their ceiling fans. Energy-efficient fans will move air 20 percent more efficiently than standard models, so consider an upgrade.
5. Master Your Thermostat
Comfort is a science, and finding the perfect temperature is no easy task. But if you study your thermostat and determine your ideal conditions — as well as the limits of what you're willing to endure — you can find a balance that will save you money on your utility bill. Here are a few small pointers.
Turning your thermostat to a colder setting than usual when you activate your air conditioning doesn't cool your home more quickly and could potentially result in additional expenses. As a general rule, keep your home warmer when you're away, and lower the temperature only when you're present and able to enjoy the benefits.
It Doesn't Take Much at All
Your energy bill shouldn't shock you. Make a few adjustments to your home, and you'll see a significant reduction in unnecessary expenditure. Whether you close your blinds, schedule A/C maintenance or do a little more research into thermostat management, cutting costs can be simple and straightforward.
With the tips listed above, you can beat the heat and make ends meet!