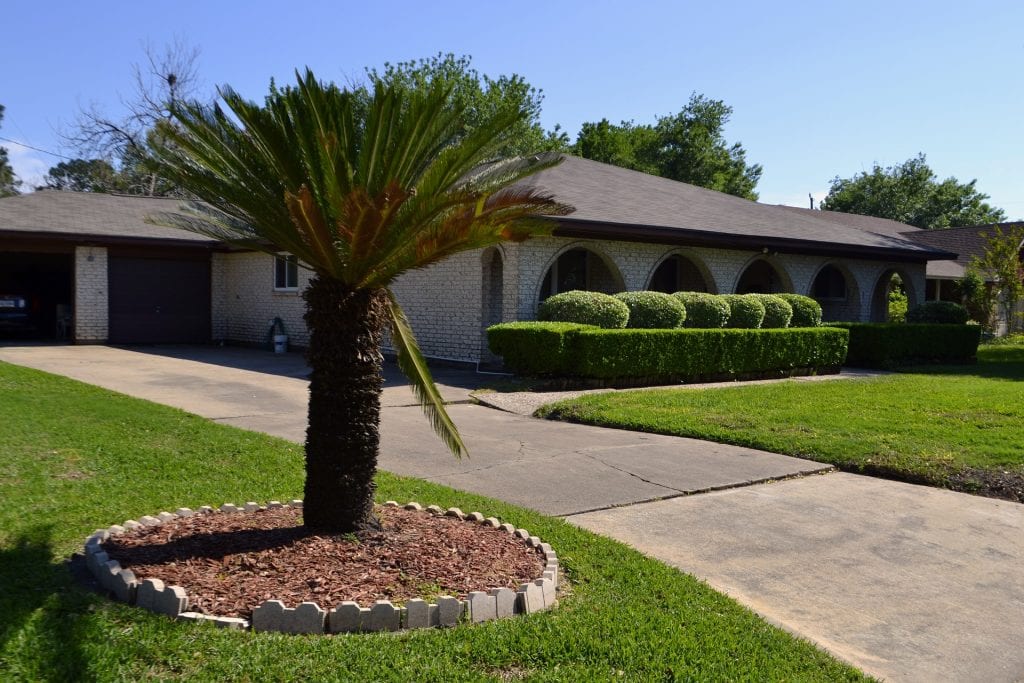 When was the last time you noticed your driveway? If this has prompted you to have a quick look, we know you haven't paid much attention to it.
Driveways are an important aspect to our homes and quite often, we forget about its upkeep until it has surrendered to the natural elements, rampant with weeds and riddled with oil stains.
Exposed to daily abuse, your driveway withstands heavyweight from vehicles, extreme weathering and erosion from the elements, and oil leaks, which can all degrade surface material.
This results in cracks, stains, potholes and failed drainage — that's one shabby looking driveway. Not only does it affect the visual appeal of your home, it can also bring down the overall value.
But does your driveway simply need some TLC or does it need to be replaced altogether? In this article, we identify key signs that can be resolved with a quick repair and signs when to replace your driveway.
Cracks
Have you started to notice cracks in your driveway? If your driveway has visible cracks appearing, it's a sign the surface has started to decay and requires some immediate attention. As a general rule of thumb, if the cracks are less than a centimetre wide, you can simply repair the surface with a reseal or refinish.
How much does it cost to resurface a driveway?
The cost of your concrete driveway will depend on a number of factors such as the size, the extent of repairs needed and the type of finish you choose.
How much does concrete cost? If your existing driveway is in fairly decent condition, you can expect to pay:
$35 per sqm for standard concrete
$50 per sqm for stencilled concrete
$85 per sqm for coloured stencilling
$75 – $90 per sqm for coloured concrete
$100 – $150 per sqm for the exposed aggregate finish
For large cracks greater than one centimetre, simply repairing will not suffice and is a sign of significant damage that will allow water to seep in, even after resealing. Attempts at repair will only last a short time and may lead to further damage to the surrounding pavement, which isn't good for your homes curb appeal or value. In these circumstances, we recommend replacing your driveway entirely.
Drainage issues
If your driveway is in good condition it won't be affected much by water as it would simply run off into the garden or onto the street. However, if you notice pools of water forming from the rain or sprinklers and running down the middle of your driveway, you most likely have drainage issues.
If left unchecked, water can weaken the integrity of the driveway surface and contribute to an increase in cracking, potholes and even property damage.
Based on your existing driveway material, there are plenty of potential ways to rectify the issue without the need to replace your entire driveway. Try installing strip drains or adding curbing and inlets, which can redirect the flow of water.
If this does not fix the issue, you may need to replace the driveway in order to repair the damage already caused, and improve the drainage system to maintain the integrity of the new surface.
How much does it cost to replace a driveway?
Unfortunately, there is no single answer as it depends on the size of the driveway, the type of concreting required and the shape and slope of the driveway. Types of concrete driveways to consider include:
Plain concrete — $65 to $ 85 per sqm
Coloured concrete — $75 to $95 per sqm

Exposed aggregate

— $100 to $150 per sqm
Stencilled concrete — $3000 to $4500 on average, based on the complexity, design and size of the driveway
Stamping concrete — simple patterns $88 to $132 per sqm can reach as high as $200 per sqm
Age of driveway
Sometimes it all boils down to the age of your driveway. It's inevitable that your driveway will eventually start to disintegrate no matter how much you may have taken care of it, or neglected. If your driveway is past its prime, you are probably experiencing a whole range of issues that are beyond repair.
After constant years of exposure to extreme temperatures, UV rays, damaging chemicals, and daily abuse from heavy vehicles, the cracks are bound to show. At this point, a driveway replacement is the only solution that can resolve your issues quickly and efficiently.
How long does a concrete driveway last?
A well-designed and maintained concrete driveway should last up to 20-30 years in Australia, with colder climate areas lasting around 20 years.
When to call professionals
Is your driveway starting to look and feel more like the end of a big night out? Are the signs pointing to a driveway replacement? If you're concerned about the structural integrity of your driveway, it's time to call professional concreters.