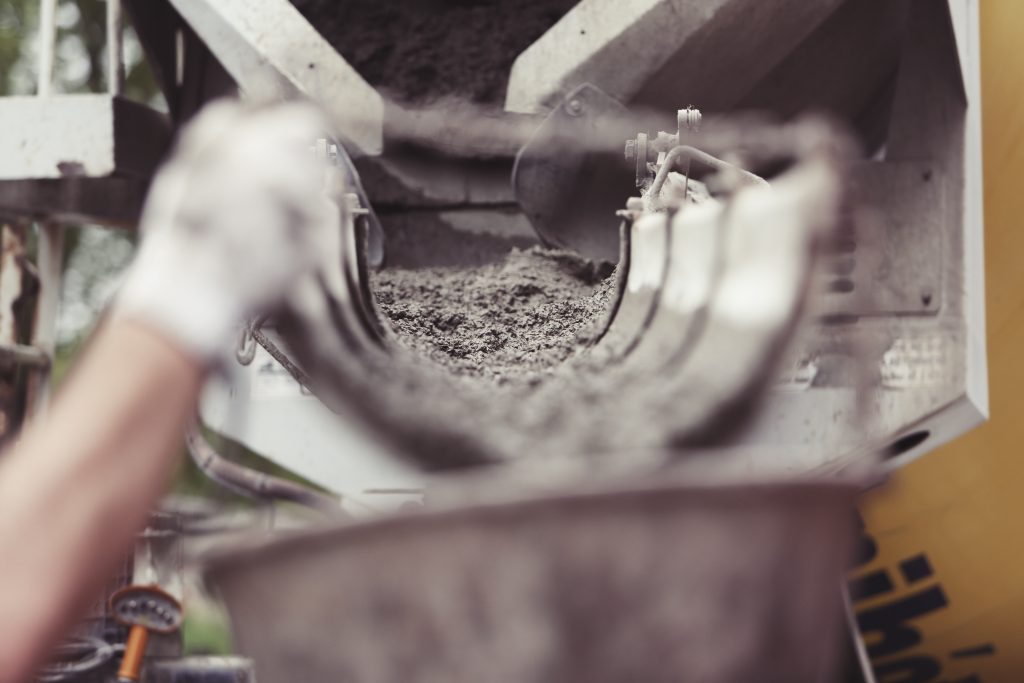 Concrete is one of the most common building products. It is an essential element of house slabs, pavings, driveways, swimming pools and more. Concrete helps reduce building costs due to its abundance and ease of use which allows concreters to complete large areas within a short period. However, stencil concrete and aggregate concrete can also be used to make great designs and effects on a property, especially when used for flooring.
How much is concrete per square metre?
Concreting costs can be estimated for most applications by the square metre rate, but different concreting can range from $70-$170 per square metre. This rate will include both labour and materials.
The concreting cost also depends on the finishing as a decorative finish is more expensive than a rough concrete slab. For plain concrete expect about $70 to $90 per square metre and coloured concrete costs between $90 to $110 per square metre. Exposed aggregate or decorative stencilled finishes are more labour intensive and hence attract a higher rate from $120 to $170 per square metre.
What should be your budget for a concreting project?
Many variables can determine the concreting cost of your  project, including:
The size of the site
Cost of excavating and levelling the site
The amount of drainage required on the site
Accessibility of the site
The slope of the site
Drafting and permits required
The thickness of concrete and reinforcing materials is dependant on the use and affects the price. Concrete driveway costs will be higher than a patio or path because it needs to handle the weight of vehicles.
So the answer to how much does concrete cost depends on the site itself and the type of concreting to be done.
Types of Concreting
There are several types of concrete applications, depending on your project and preferred finish. the most common for residential purposes are:
Concrete footpaths: A decorative and functional type of pathway which can be a single layer or individual blocks.
Concrete driveways: Concrete driveways provide a stable driveway surface and come in a variety of finishes such as stencilled, stamped, and exposed aggregate. Concrete driveway costs are higher than footpaths because the heavier load needs a thicker slab.
Concrete house slabs: A durable, affordable, and stable form of house slab made from concrete. House slab cost estimates should factor in design and drafting services, as well as they type of house slab construction waffle or raft (floating) slab.
Concrete pools: Concrete makes excellent swimming pools as the material itself is stable and durable. The excavation and form work contributes to concrete pool costs.
Coloured concrete: Dyed concrete is an option for adding colour to any part of your home without adding much expense over plain concrete.
Exposed aggregate concrete: A common decorative feature that involves adding stone to concrete and exposing the top layer. Mostly used for driveways, and pathways. It's more expensive but also more visually appealing.
Stamped concrete: Stencils "stamped" over the concrete surface leave an impression that can mimic beautiful paving patterns and designs.
Polished concrete is also gaining popularity among homeowners. Nowadays, polished concrete floors can be used in commercial and residential environments for a stunning effect. You can save thousands of dollars that would have gone into installing a new floor by staining or polishing your old concrete flooring.
Concrete cutting costs
There are a number of reasons why you might need concrete cutting or core drilling. You could be renovating or cutting concrete for removal. Most concreting companies will have cutting equipment for expansion joints on new slabs. For existing concrete where precision cuts and core drills are required it's best to bring in specialist services. They'll provide a quote for your concrete cutting or drilling costs which is usually based on the complexity, depth and length of cuts needed.
Concrete Costs Conclusion
Factoring concreting costs into any project before you commence is essential. As is hiring the right local concreter for your project to get the best results for your money. So reach out and compare quotes and make sure the concreting company you choose specialises in the type of project you need.