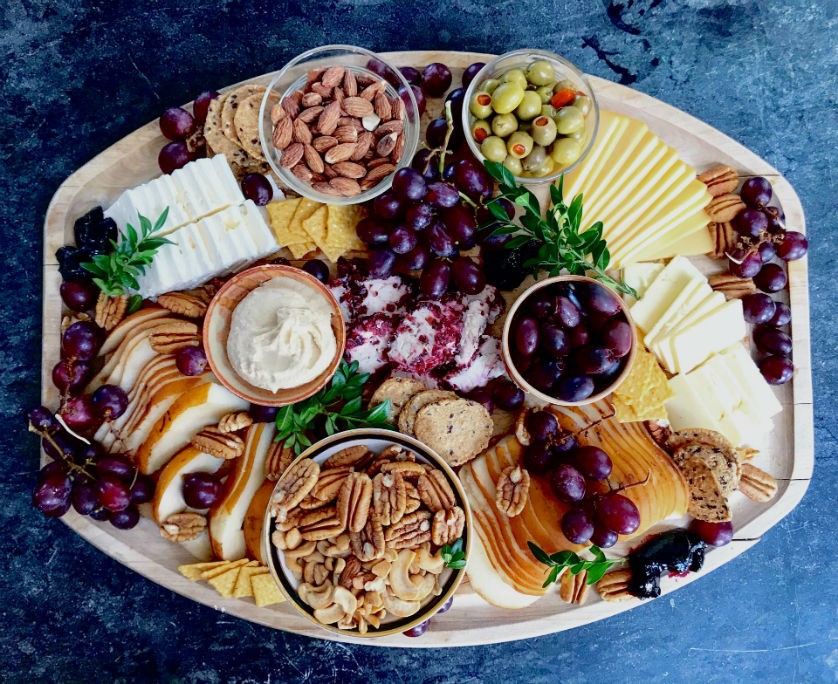 If you have an event coming up, you know planning is an important aspect of it. One thing we don't always think about is the social component. Sure, you think about the chance to catch up with friends, an excellent opportunity to mingle and socialise.
But, you don't think about how you can ensure all your guests are mingling and getting to know each other. You don't want individual groups huddled with only the people they know. This is an opportunity for everyone to mingle, to get out of their comfort zone, and get to know others. Your various social circles won't often collide, but you need to make a conscious effort to ensure they interact when they do.
An event alone won't be enough to make that happen, but if you plan your event well… it might be. More specifically, if you put together the perfect grazing table and use it wisely, then you have a great chance of executing the event of your dreams. The best way to describe a grazing table is to call it a modern buffet. It's much more than just that, though.
As well as creating event themes, you can also create a theme for your grazing table, all hail the mezze, or offer a mix and match of the classics. Perhaps you want to set up a separate grazing table that revolves solely around sweet treats? You can.
The beauty of grazing tables is you can build them however you like. If you want to take your event to the next level, you can use strategically placed grazing tables throughout your event space to set up more mingling opportunities. In this case, I'd encourage you to create at least three distinct grazing tables – nibbles, entrees/antipasto, and desserts.
Nibbles
People will pick at nibbles before they get into the swing of things, they'll retreat to nibbles to get a break from the swing of things, and they'll even come back after you have fed them a substantial meal. The nibbles grazing table offers guests a space for quieter conversation with anyone else who happens to be nibbling at the same time. Typically, the nibbles table would feature cheese, crackers, fruit, and crudités.
Entrees
If you're setting up a grazing table of entrees it isn't as simple as serving large plates of mains. You're going to have to think outside the box and offer mini versions of entrees. If you are planning to serve entrees as well, then you can opt for an antipasto grazing table instead.
Antipasto is generally the first course. Think cured meats, olives, hummus, pesto, grilled vegetables, flatbreads, and breadsticks. It's up to you whether your antipasto table is the first course or is in place of an entree. Your guests will be delighted either way.
Desserts
Finally, everyone needs something sweet to end on. So, a dessert grazing table is an ideal format to provide your guests with a range of options. You can build it with doughnuts, cronuts, waffles, chocolate fountain, cakes, pavlova, and really, whatever you like.
A chocolate fountain is a great idea because it gives you a focal point to build around and you can provide a variety of items to dip. It certainly looks great, and nothing encourages socialising like a chocolate fountain. Plus, if you have children attending, it'll keep them entertained for hours.
The beverage station
It isn't a grazing table, but a beverage station is an important consideration. You can't hold an event without drinks, and you might not have the budget for a bartender. You can, however, create a comprehensive beverage station to let your guests serve themselves as and when they feel the need for a tipple. Be sure to fully stock it with spirits, mixers, beer, wine, and all the appropriate accompaniments.
The beauty of having a grazing table (or several) is that they can make any event feel less formal and create a more social atmosphere. Ultimately, that's all any of us want from the events we plan, isn't it? Just remember, the less stress you have in the lead-up to the event, the better you'll enjoy the night. By mixing it up with a range of grazing tables, you're catering to the needs of all your guests.