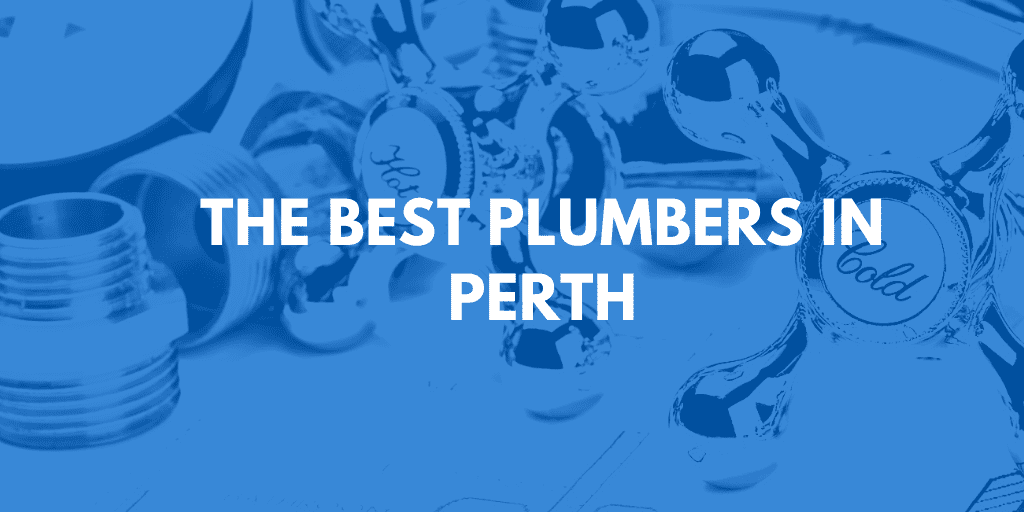 When you think of plumbing, your mind goes to toilets, drains and pipes. Not exactly that exciting right? But smooth-operating, reliable plumbing is one of the keys to a happy, healthy and enjoyable life at home or work. And while not exciting, that's pretty important, isn't it? So to keep your plumbing in brilliant shape and extra change in your pocket, you're going to need to locate the best plumbers Perth can offer.
For that, we're here to help.
Yes, the shower needs to be hot and the dishwater needs to keep running. But there's actually much more to great plumbing than that.
With efficient plumbing, you'll pay less for water. You'll also save this scarce resource for the benefit of everyone in your community and beyond. The best plumbers Perth wide also keep the economy ticking over, they create and maintain jobs, and they help your family and community stay safe, healthy, clean and happy.
Do you believe us now that finding the best plumbers Perth can offer really is important? We're glad to hear it. But did you know that there are almost 30,000 plumbing businesses all over Australia? How on earth are you going to find the very best plumbers in Perth?
Welcome to our list of the very best plumbers in Perth. Start your journey towards locating a great plumber for you, your family and friends, and everyone else in this great city.

Do you need a trustworthy and affordable plumber to fix your plumbing, gas fitting, drainage or hot water issue? Do you want a plumbing specialist who is licensed and fully qualified, honest and on time? At A2Z Plumbing we pride ourselves on our ability to solve your domestic or commercial plumbing and gas repairs promptly and economically. We are thorough and knowledgeable in all aspects of plumbing and gas fitting, hence our name: A2Z. If you live – or your business is based – between Yanchep and the Perth CBD, including Wanneroo, Joondalup, Tapping, Clarkson, Currambine, Carramar, and Nollamara. A2Z Plumbing is available to help you.
---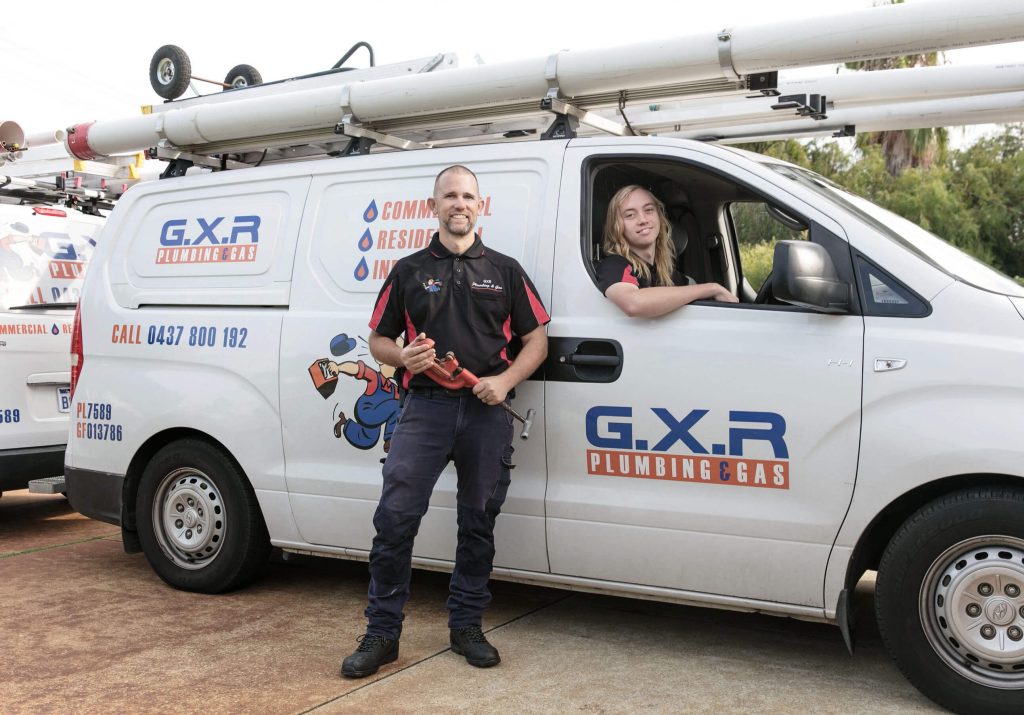 GXR Plumbing is an independent, family-owned Perth plumbing business servicing all your residential & commercial plumbing needs.  We're the only name you need to know when you need plumbing services in Perth. We've been in this industry for over 20 years and we know how to get the job done. We'll always take the time to listen to you and to understand what you're trying to achieve with your project. We'll ask questions, listen to your answers, and offer suggestions.  We're a family owned and operated business and we've built a reputation for being on time, delivering a high standard of work, and offering expert, honest advice. We love what we do and we're proud to offer the best services in the busines...
---

Hi, I'm Brad from Element Plumbing & Gas. I am born and bred in country Western Australia and am now happily settled in Perth, the best city in Australia. I understand how busy life can be. When you call a tradesman, you want them to be flexible, honest, straightforward and reliable. That's what you get from Element Plumbing & Gas who are leading plumbers Perth WA. With over fifteen years' experience, you can rest assured knowing the job done will be done right, and at the best price. My team and I perform plumbing and gas services, both residential and commercial in metro and country areas. You can count on us for appliance replacement, including hot water systems. My expert team also perform fixture replacement, such as new toilets. We can be first on site to perform emergency repair on burst water pipes, gas mai...
---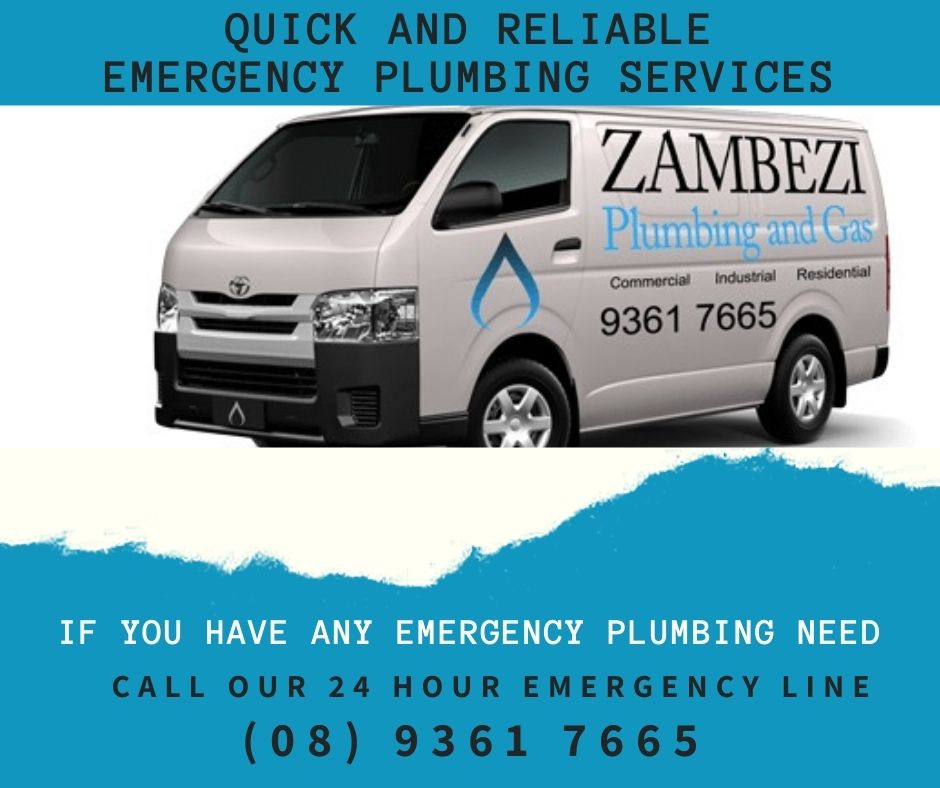 Established in 2007, we have built up a solid reputation throughout Perth's CBD and suburbs. We are a local family-owned and operated business based in Osbourne Park that is committed to service and innovation. Over the years we have established ourselves as Perth's most trusted, reliable plumbers. We also offer highly competitive rates and a 24-hour service, while no job is ever deemed too large or too small for our team. Call us for your emergency plumbing Perth based services. So, when you're in need of a Perth plumber or an emergency gas plumber, look no further for all your plumbing services!
---

Established in 1989 Accord Plumbing and Gas are a well recognized Domestic and Commercial Plumbing Company. With three licensed plumbers Directing the company Accord has a vast understanding of the industry able to complete even the most complex projects. We have a skilled and knowledgeable team of expert plumbers who are dedicated towards our work to meet our customer's needs. Accord Plumbing and Gas Services offer a range of plumbing and gas fitting services for residential and commercial clients across Perth. Contact us today for reliable plumbers in Perth! Visit here to know more for getting plumbing and gas services: https://www.accordplumbing.com.au
---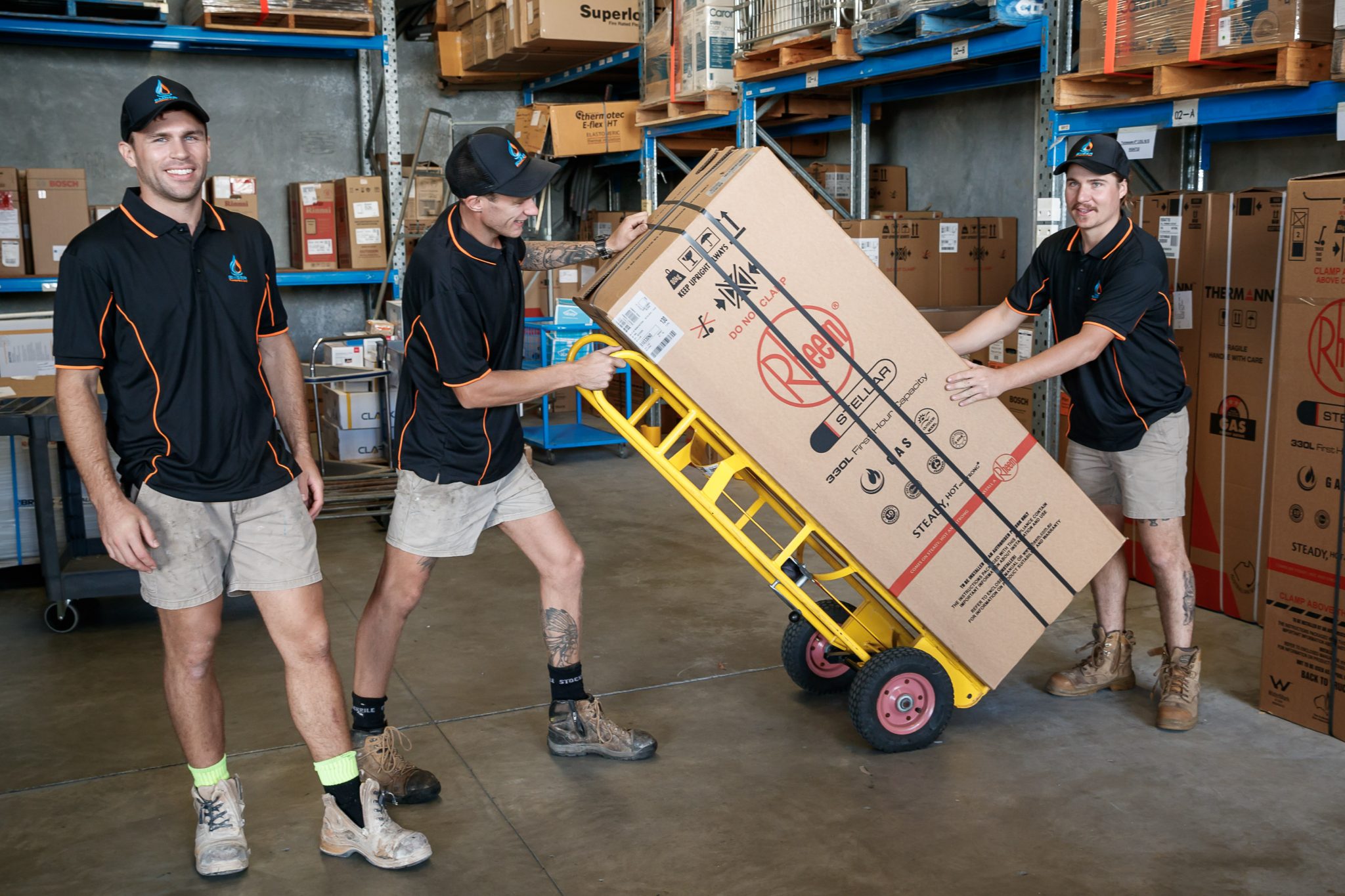 Ember Plumbing & Gas is a local family owned and operated business servicing all areas across Perth. We provide plumbing and gas fitting services with all of the latest tools and equipment to provide our customers with cost-effective work of the highest quality. We pride ourselves on customer satisfaction ensuring a long and happy relationship with all of our clients. - No call out fee - Free quotes - 24/7 Emergency service - Lowest prices in the industry - Same day servicing - 6-year workmanship warranty Further, all Ember employees have current police clearance's, working with children's check, trade licenses and are fully insured. We take pride in arriving on time so you're not waiting around all day, while we also send a confirmation message 30 minutes before a plumber arrives at your door. So, call a 5-star r...
---

Here at PNG Solutions, we're proud to say that our team consists of elite industry technicians with the professionalism and experience to show for it, but there's one thing in particular that sets us apart from our competitors and that's our approach to service. We believe that customer satisfaction is of the utmost importance, which is why we're committed to providing the highest quality customer service in the industry. What does the highest quality customer service consist of? Simple, education and transparency. We walk our clients through the tasks we do by explaining the problem they might have and how we aim to fix it. No gimmicks or unnecessary add-ons, nothing but honest and reliable work, guaranteed!
---

Being one of the reputed plumbing companies in Western Australia, we provide the best-in-class plumbing services in Mandurah, Peel Region, Eastern Goldfield Regions and many other remote sites around Western Australia. We began our venture in 1975. And today we have become a reliable and recognizable name in the supply and installation of plumbing and specialized pipe system services. Backed with our experience, today we have succeeded in providing professional advice and cost-effective services to attend every kind of plumbing needs, ranging from basic household ones to commercial requisites. Striving for continuous improvement in quality, safety, and services, today we have successfully created lucrative career paths for our employees. This effort has resulted in the formation of a very capable workplace. Our continuous effort to achie...
---

JCS Plumbing Services Perth's 24 hour Plumbing Service that focuses on your plumbing and gas needs, servicing the Perth Metropolitan area. We have a strong history in the industry with many years of experience primarily in the Perth Metropolitan area offering several services: commercial plumbing, gasfitting, plumbing maintenance, residential plumbing . With this experience, we have the skill-set to truly understand your needs and provide the services you require in a timely manner. We pride ourselves in attending to your plumbing requirements, and believe in providing excellence in customer service, with a friendly smile at all times. Company director James Sowden started the business in 2003 and continues to strive to become the plumbing business of choice in the Perth Metropolitan area. In principal, we aren't big, but that giv...
---

We are Perth's leading gutter replacement service setting the standards for quality and choice. This site will provide a good understanding of the different gutter profiles, gutter sizes and colorbond colors available as well as additional roofing information and a lot of before and after photos of the recent gutter repairs i have completed. I have been doing roofing for 18 years and i take pride in my quality of workmanship, all quotes and work is completed by myself so if you need honest professional advice for your job requirements then call me today for a no obligation free quote. I supply and install for residential and commercial properties like yours which include : Replacement or Repairs of Gutters, Box Gutters, Down pipes, Fascia, Gutter Guard and Pointing Ridge Capping with a highly flexible pointing compound.
---

Westend Plumbing WA is headed up by friends and co-owners, Jeremy McGovern and Darcy Reader. This team has built a Perth plumbing business that demonstrates the strong values of honest, quality workmanship and professionalism and reliable service. While Darcy runs the daily business as a qualified plumber, Jeremy promotes the business as an AFL player. Creating Strong Working Relationships We provide professional plumbing services at affordable rates to the folks in Perth while building strong working relationships and that is our goal. For a free quote on our plumbing solutions, give us a call today. The team focus of Westend Plumbing is quality workmanship and elite service. Perth business owners and residents expect and deserve nothing less along with affordable p...
---

We are a local, Perth-based company that specialises in a full range of solar energy services. We install solar hot water systems, solar panels (PV systems) and heat pumps, and can also provide servicing and maintenance for your current system. From small-scale residential properties to large-scale commercial projects, we have the expertise and experience to get the job done to a high standard and on schedule. We offer 24-hour emergency hot water repairs to ensure that your hot water needs are met. From small repairs to a completely new installation, just give us a call and we'll take care of the rest.
---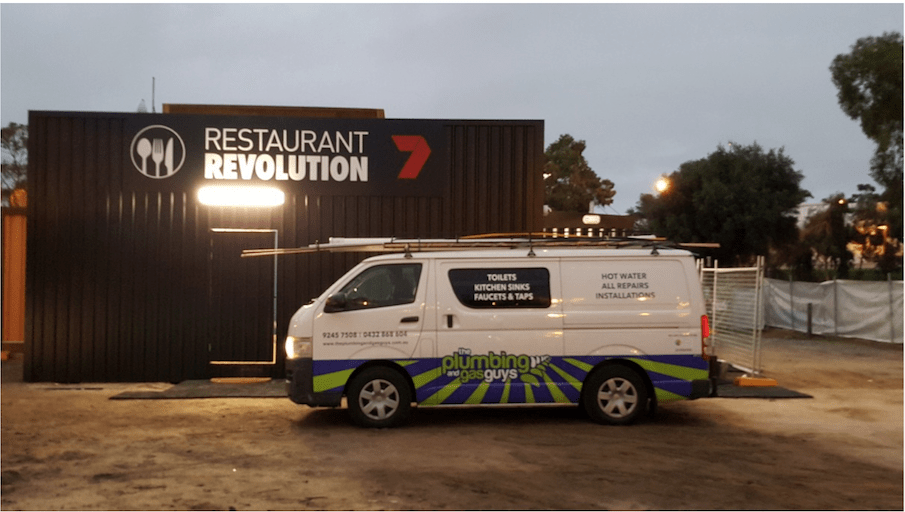 We are a local business servicing both domestic and commercial Plumbing and Gas Fitting.We cover all but are not limited to: Commercial Kitchens Apartments Blocks Bathroom Renovations Bathroom Pre Lays Solar Installs and Maintenance Servicing gas appliances Leaking Toilets & Sinks Dripping Taps & Showers Drainage Blocked Indoor & Outdoor Drains Tree Roots in Drain Pipes Slow Draining Pipes Moisture in Wall Cavities & Bubbling Paint Hot Water Issues Burst Pipe Outside Water Leak Detection Low Water Pressure Hot Water Systems Issues and Problem Solving Burst Cylinders Supply and Install New Hot Water Systems Electric Hot Water Systems Gas Leaks Gas Appliance Installs.
---
Own a plumbing business servicing Perth? Get in touch to have your business featured at the top of this page.
Looking for a plumber in another city? Finding local plumbers near you is easy with Search Frog.