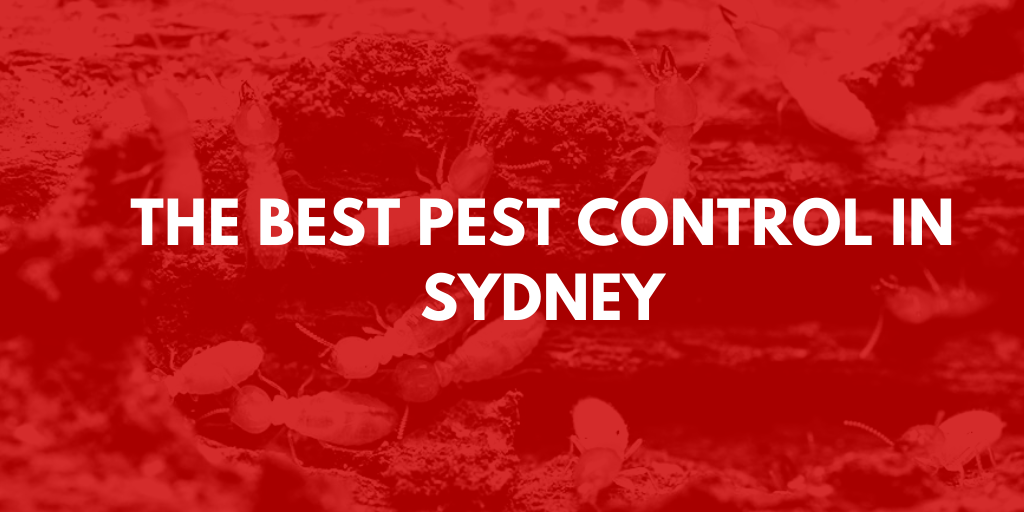 Did you know Ricky Gervais won't visit Australia? His reasoning is simple: pests. "I don't want to know that funnel-web spiders exist," he said. "And you walk around in flip-flops!" Actually, Ricky, it's much worse than that, as homes and gardens all over Sydney and beyond are crawling with nasty wasps, rats, termites, spiders and ticks (and more!), which all threaten our homes, families and small businesses – not to mention make us squeal. But if Ricky knew where to go for the best pest control Sydney can offer, he might just jump on a plane and join us Down Under.
Best pest control Sydney – We know who you can trust
There's no denying it: Sometimes, when pests are taking over at your place, you just need to pick up your phone and try to find the best pest control Sydney can offer. Why? Because pests like rats and insects carry disease and contaminate your food, spiders bite you and your kids, and termites will rack up a repair bill that makes you scream louder than when you saw that last mouse scurry out of your bread bin and behind the fridge.
But there is some good news – We're here to help! The team at Search Frog has scoured its database and integrated Google review ratings to put together the ultimate list of the absolute best pest control services Sydney can offer.
Mr Flikem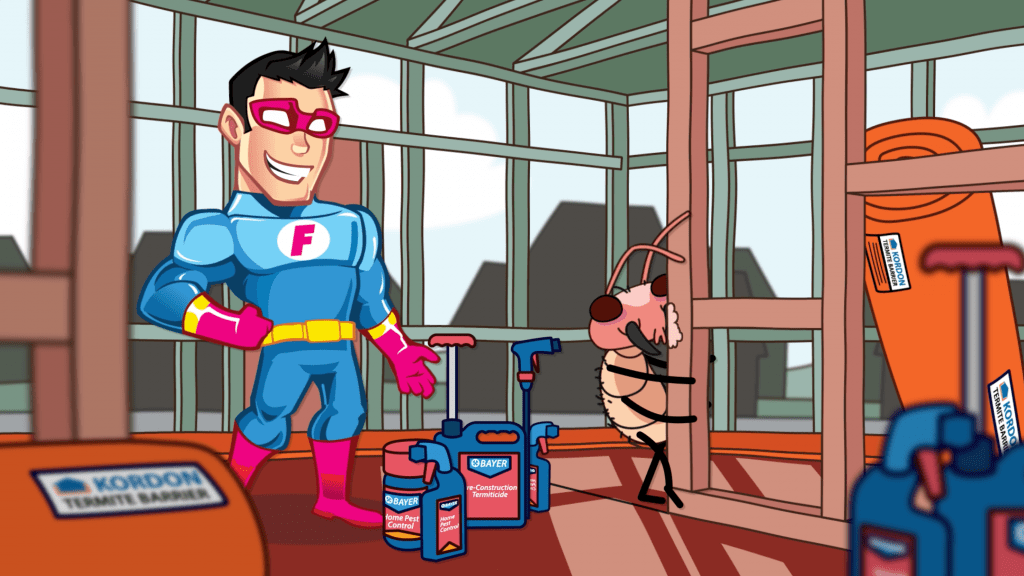 More than deserving of its top spot on the ultimate Search Frog list is Mr Flikem. They operate an always-smiling, always affordable and definitely always effective Sydney pest control business that really does know how to give pests the flick.
They've been in the game for 20 years, meaning there's pretty much no one who understands pests, pest behaviour and pest behaviour better. If you can name a Sydney pest, you can be sure Mr Flikem has devised a cutting edge technique using state of the art products and technology that will deal with it.
You may have seen Mr Flikem's vans in Lane Cove, Ryde, Silverwater, Gladesville, Eastwood, Epping, and Parramatta, but they'll go anywhere Sydney-wide to get rid of your pests with a guaranteed 'no smell, no mess' policy in force for every type of infestation. Residential and commercial jobs of every type are accepted, so to enquire about Mr Flikem's low-toxic product approach to your pest problem, flick them a call on 1300 354 536.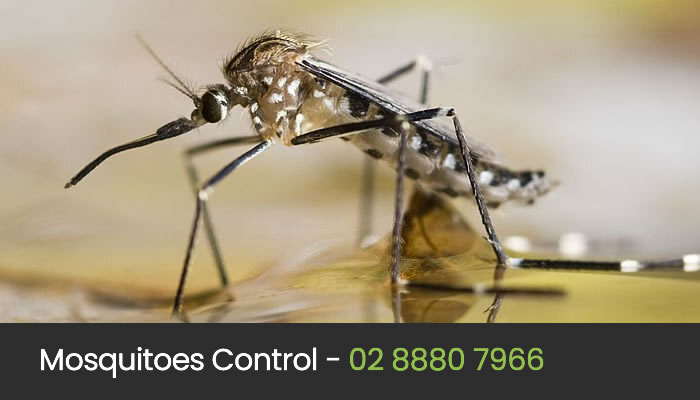 Eco Pest Control Sydney was established like ten years ago and has excelled in offering all pest control services. Our services are available in the whole of south NSW and are available to both residential and commercial premises. We have a team of qualified professionals with great experience and our goal is to meet our customer needs. Why choose Eco Pest Control Sydney? We have a great experience of more than ten years and our services are trustworthy and very affordable. Also, we are licensed and all our services are fully insured and we offer 100% guaranteed satisfaction. Our team is composed of well trained and professional experts in all pest control services. Services offered: Eco Pest Control Sydney services include; Ants, Rat and Mice management Building and ...
---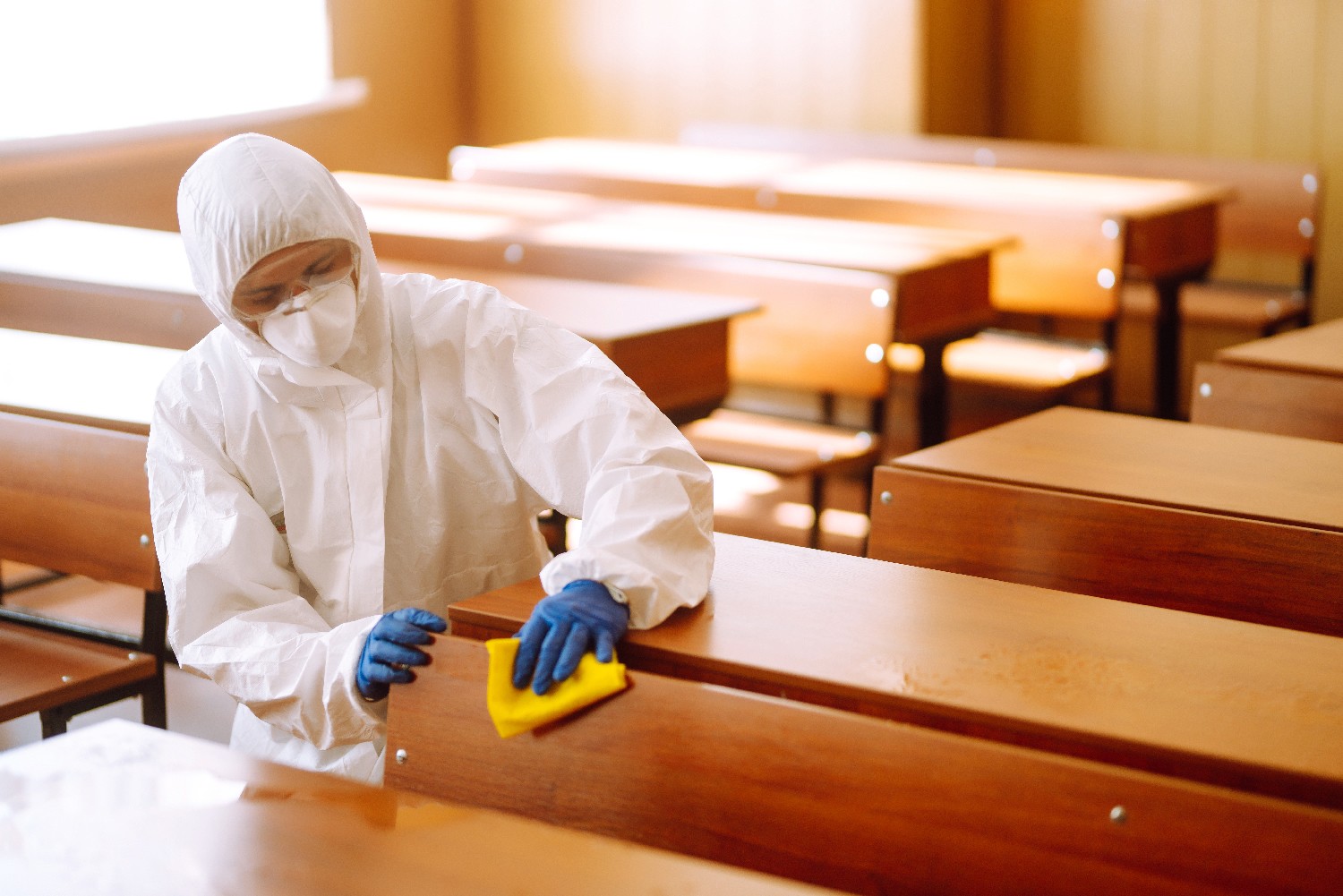 To deliver the most effective solutions for infestations, Pro Pest Control Sydney guard homes all over Sydney with our scientifically proven range of pest treatments. With our highly effective, unique and innovative treatment methods, we will get rid of your unwanted pest problems fast. We've a highly trained team of specialists who has perfected several methods for detecting, handling and getting rid of unwanted pests from households. Our pest control services extend to residential homes and commercial premises. We offer complete Sydney pest control services for general unwanted pests & bugs. Irrespective of your pest control problem whether it be roaches, rats, wasps, spiders or any other pest, we treat them all. We've got pest management exper...
---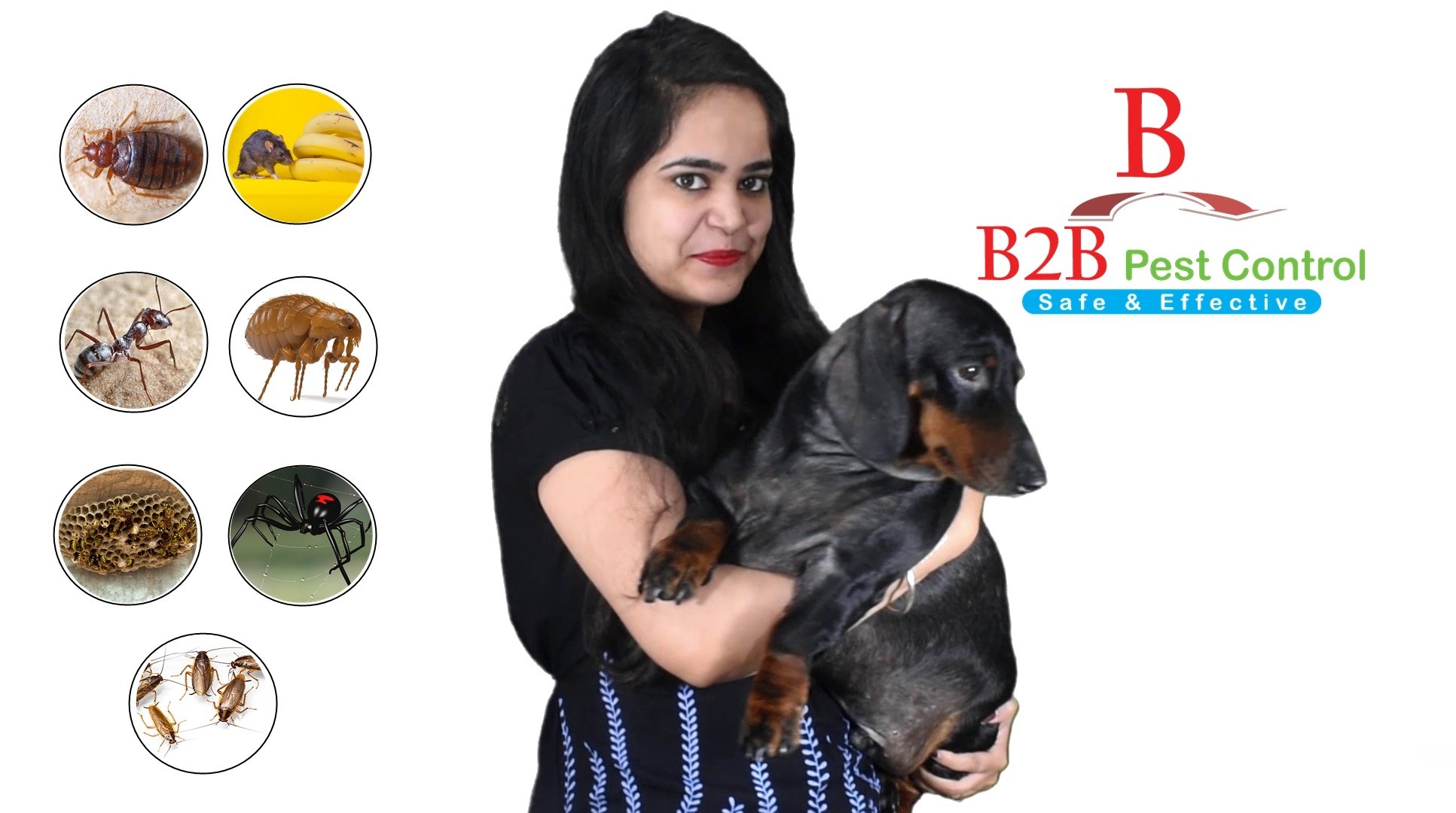 B2B pest control provides pest management services in Bankstown and all over the Sydney area to residential & commercial property. We use only the "Australian Pesticides and Veterinary Medicines Authority" (APVMA) approved pesticide. We offer a complete pest control service packaged by Lakemba , Bankstown and Sydney's based pest controller which has been carefully designed to keep env...
---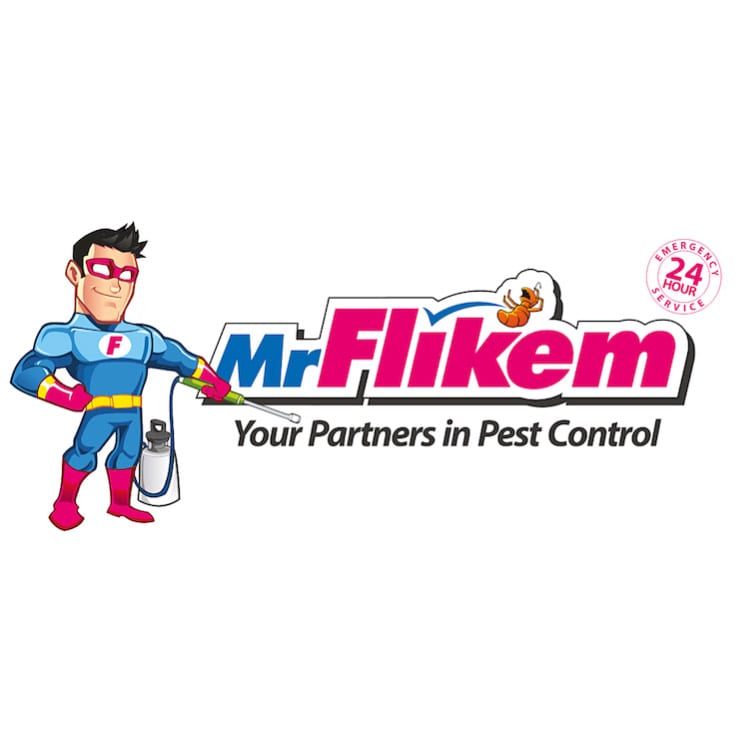 If you've got a pesky pest problem, there's an easy way to give 'em the flick - simply call Mr Flikem!  We're your superhero partners in superior Sydney pest control services. End your annoying infestation of damaging, dangerous and disease-ridden pests.  Got termites, spiders, rats, ticks, cockroaches, fleas, wasps or something else? Mr Flikem is the answer... There's no job too big, small or difficult for Mr Flikem's team of friendly, highly-skilled, safety-minded and superbly experienced pest control technicians.  They have the know-how, the cutting edge technology, and decades of front-line experience when it comes to tackling the nuisance, hazardous and destructive pests that can grind your family home or business to a halt.  Wherever you are in the wider ...
---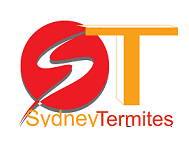 Pest control eastern suburbs Sydney by Termites.services, one of the most professional termite control, inspection, treatment service provider in your area. We deal with termite prevention and treatment from last one decade. Giving you long-lasting solution is our responsibility. We provide you with all kind of services regarding pest control and termite prevention. We can identify the early warning signs of an infestation, or alternatively conduct a thorough inspection to identify weak points and put preventative measures in place. If you require pest control in Chatswood, Lane Cove or surrounds, we'll happily discuss solutions to suit your needs and budget. Whether you are building or renovating a property, purchasing a new place, or simply want to protect an established home, we can recommend an organic solution.
---
Welcome to VIP Pest Management which is a one-stop solution for all kinds of pest-related services. Starting from the inspection, treatment to post-treatment all services are available with us. Our technicians are trained to serve in a both residential and commercial building. We always give our best so that you live in a safe and pest-free home or office. Our services come at the best price so that we could serve all strata of the people. Our most required service is Bed Bug Control and Rodent Control. Have faith in our services, we will keep our promises by giving our service in the best possible way and making your life convenient. Contact us at http://vippestmanagement.com.au/pest-control-glebe.html to make a booking or know more about our services.
---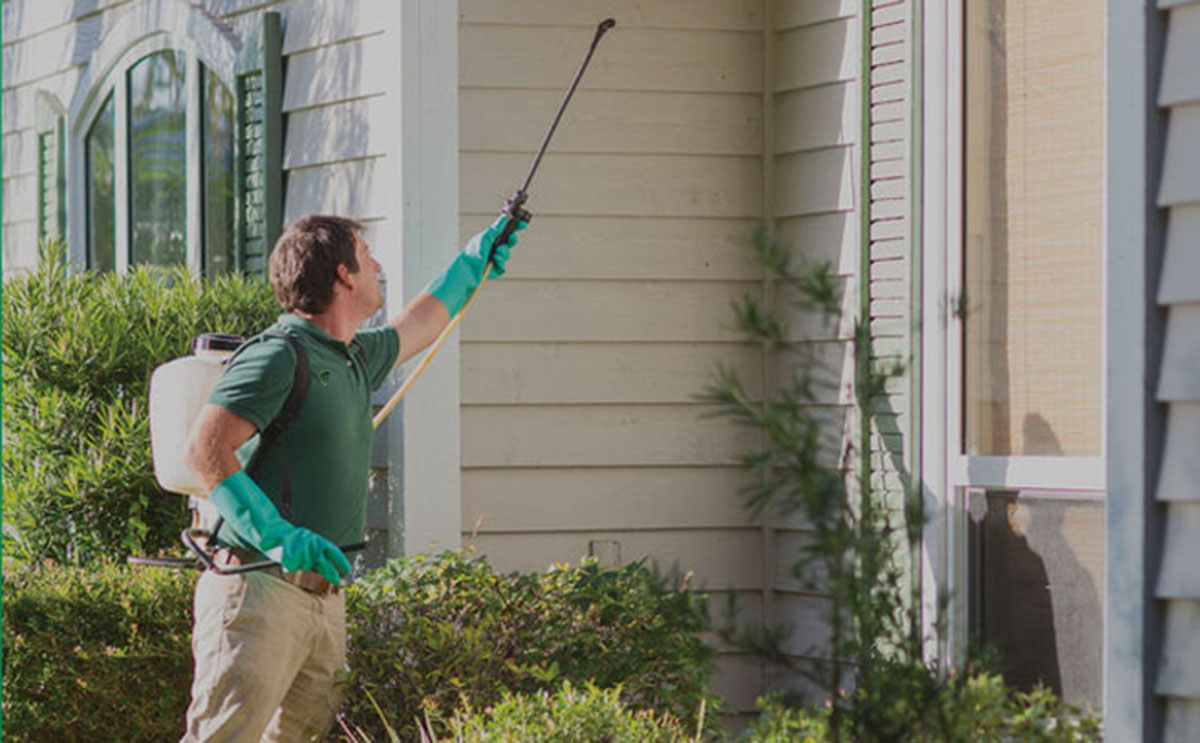 We are the leading Pest Control house in Australia with a prime vision to eradicate all the harmful pests from your Home, Office, Factory and other living areas with a 100% client satisfaction. At Pest Control Corp we provide effective, prompt and affordable pest control solutions to all the clients so that they can have a clean and disinfected, the insect-free environment in Home or in the commercial places. As a way to protect your private home or commercial space from infestations, regardless of whether hire the very best of protection. While you hire us as your pest exterminators, we are going to plan to reduce the pests from your household and your office based on your requirements. Our quality service and 24x7 client service have made thousands of clients to make us No.1 pest control service provider throughout the country.
---
---
At Female Choice Pest Control Sydney we are dedicated to giving great service that protect your house and business against damage caused by termites prevent unwanted & harmful pests and makes your lawn and landscape greener, healthier and beautiful! We trust in full client happiness, which is why you can expect more…and get it! Our knowledge is in pest control, and our job is simple: to protect your house and family! At Female Choice Pest Control Sydney, our task is to protect your house from uninvited insects and animals. We will implement service at your convenience, creating pest-free surroundings for your family year-round. We employees the best pest control professionals in the Sydney area, and we are ready to design a sole and effectual pest control plan for your home! Female Choice Pest Control Sydney is a trustworthy and lo...
---
Pestworks Net Australia was established in 1991 by Andrew Adler. Pestworks is a family owned and operated business, fully licensed and insured and provides safe, effective and affordable pest and termite management services. The main focus of the company is termite inspections and termite control in all residential and commercial premises throughout all suburbs of the entire Sydney Metropolitan area. Other services include treatment and control of the following pests - borers, cockroaches, rats, mice, spiders, ants, bed bugs, fleas, ticks, wasps, mites, silverfish, carpet beetles, pigeons, and possum.
---

Drop Dead Pest Control is a pest control specialist in Menai, Sutherland Shire, New South Wales. We specialise in termite inspection, termite treatment, cockroach extermination, spider treatment, rat removal, possum removal and all other forms of pest control. We also offer Pre Purchase Timber Pest Inspection, preconstruction termite prevention, termite protection, and termite management. We service the entire Sutherland Shire, St George Area, Eastern Suburbs, Bankstown Area and the Illawarra region. We are fully licensed, insured and accredited in all aspects of pest management and are recognised as the best control business in the Menai area and one of the best pest control businesses in the Sutherland Shire.
---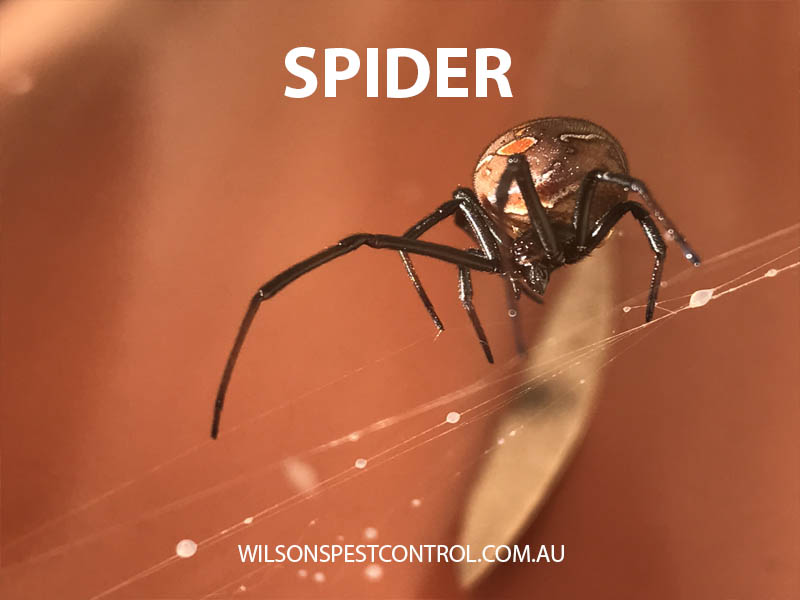 Our service is different. We provide a service that works. We strive to resolve your issues and work with our customer to ensure the job is done correctly the first time. If we cannot resolved your pest issue this will result in us losing your as a customer. This is not what we want but we will do everything in our power to resolve your issues so that we don't lose you as a customer. At Wilson's Pest Control believe we have the best customers; you as our customer are very important to us that what keeps us in business. Our Customers tell us exactly what their issues are no matter what they are, we provid...
---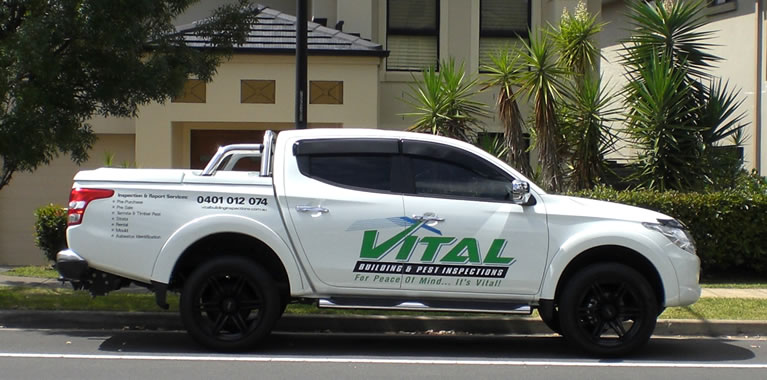 We're a Sydney-based building and pest inspection company committed to a better approach to building inspections – while providing you with first-class customer service. Our Sydney pest inspections are trusted by home buyers, real estate agents and lenders. Sydney-based building & pest inspection company committed to a better approach to building inspections and providing you with first-class customer service. At Vital Building and Pest Inspections, we're genuinely committed to providing you with true peace of mind, alongside our exceptional customer service. Our Pest Inspections will identify any current or past problems with timber pests and other unwanted pests such as rodents, cockroaches and other vermin.
---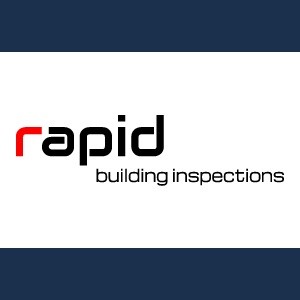 Need a comprehensive condition report but don't want to spend a fortune? We can send an industry recognised RBI expert to inspect the property. They will zero in on any potentially expensive problems or, fingers crossed, provide a concise report that shows the property is sound. Rapid Building Inspections Sydney is a Sydney based Building and Pest Inspector. We provide high-quality pre-purchase building inspection reports. We provide a comprehensive pre-purchase inspection report in Sydney. We have the lowest price inspection report and the fastest turnaround. We use the latest technology and best value. We're local in Sydney and provide high-quality, comprehensive condition rep...
---

Family owned business servicing Sydney. Our aim is to provide a pest control service using the best, most effective enviro-friendly products & techniques. Understanding the importance of the environment; we use the safest products to treat the pest issues & ensure the job is done correctly the first time. . Fully accredited & equipped to take on any job size - Termites, General Pest, Schools, Commercial, Industrial, Strata & Residential, flexible, honest & reliable we charge a fair price for the service provided, consulting & tailoring a package for you by offering a service in all aspects of pest management.
---
Are you a pest controller servicing the Sydney area? Get in touch to have your business featured at the top of this page.
Looking for a pest controller in another city? Finding pest control services near you is easy with Search Frog.