Brides in 2017 have a whole range of exciting trends to choose from, when planning their bridal look. From sexy plunging necklines to amazing back details, the fashion runways around the world featured enough variety to satisfy every taste.
Here is the bridal fashion forecast from the fashion experts at Best for Bride, Canada's top bridal destination, for the top trends on the bridal scene for the coming year.
Off-the-shoulder neckline
The off-the-shoulder neckline has become immensely popular in the last few years, and continues to be a mainstream trend. Glamorous and sophisticated, this neckline detail is often seen on ball gown silhouettes or A-line dress styles.
Deep-plunging necklines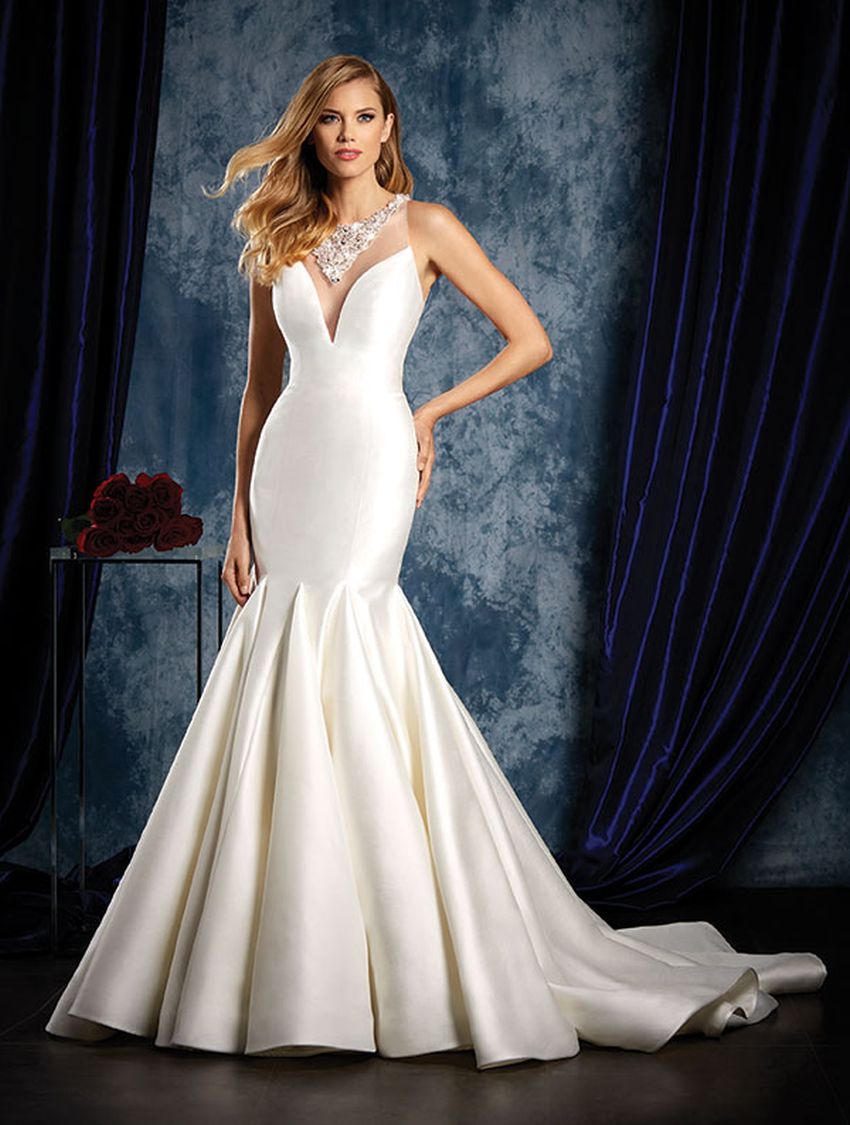 Dramatic deep necklines were the other neckline style that ruled the runways. Sexy and daring, this neckline detail is stylish and not for the faint at heart. Low-cut V-necklines with or without a modesty piece are an excellent way to reveal skin and show off your sexy side on your special day. Ensure your wedding hairstyle matches the neckline of your dress.
Tiered drama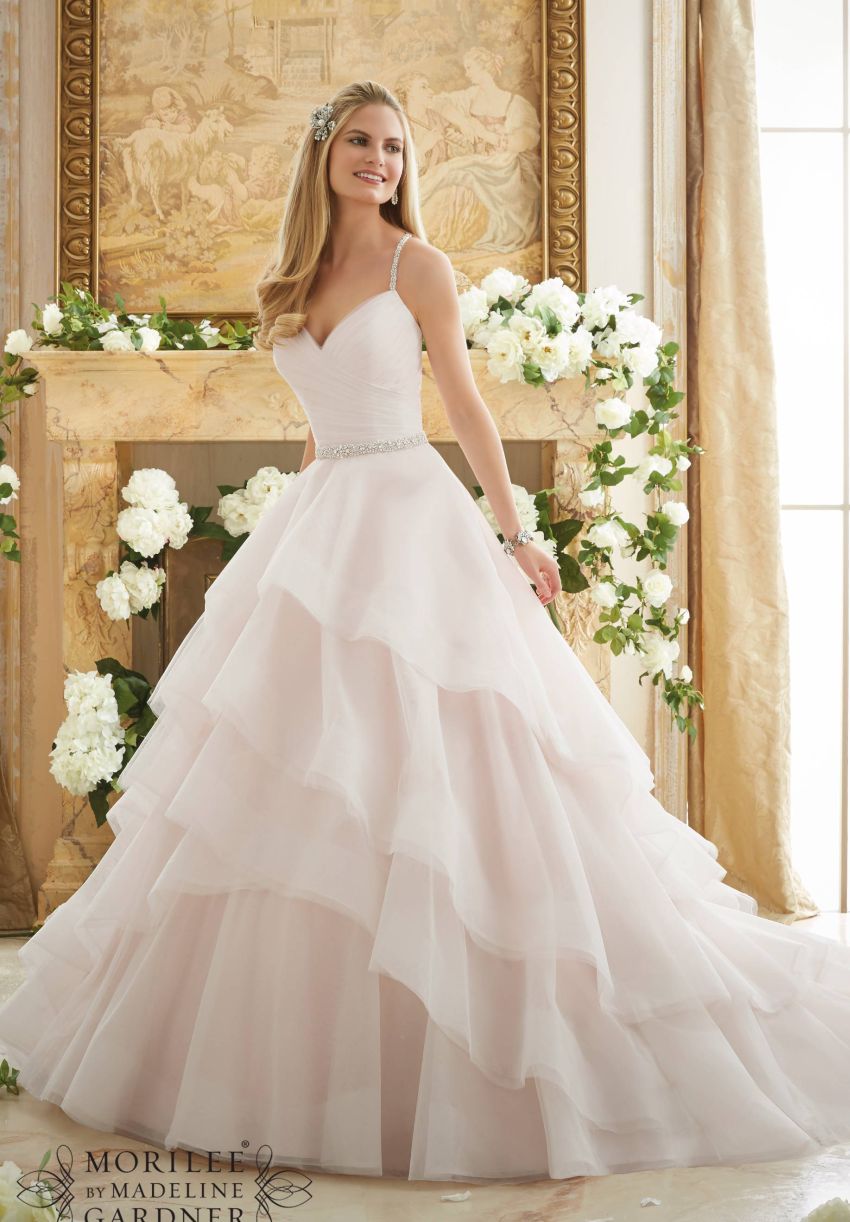 Tiered skirts that add bounce to your step have the impact of ball gowns, but without the pouf. The additional layers are beautiful and can be seen on A-line or fit and flare styles. Tiered wedding dresses are feminine and fashion-forward, and are one of the best options to add a touch of drama to your bridal look.
Vivid, romantic florals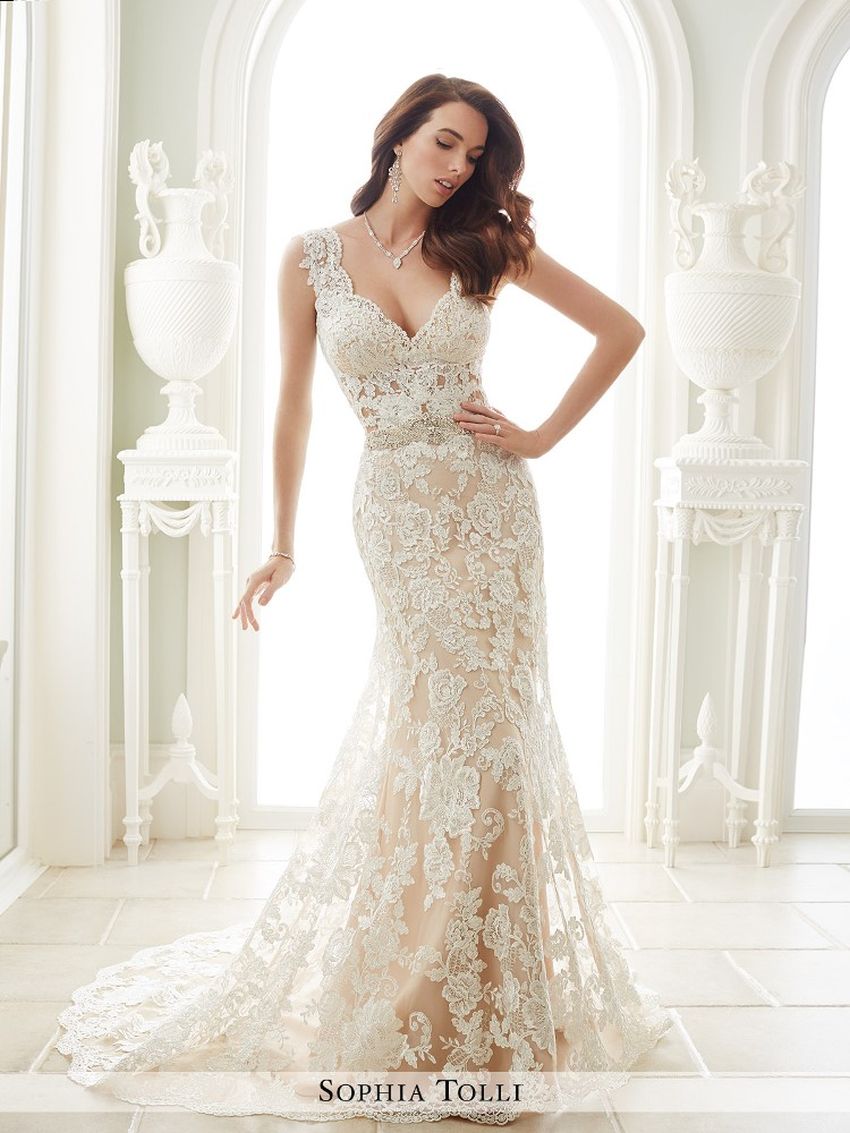 A trend that is soon on the way to becoming a classic, the 3D floral trend continues to be a big hit in the bridal fashion scene. This year, romantic and whimsy floral details in wedding dresses take on bigger proportions. These stand-out details are both romantic and magnificent, and truly bridal.
Dramatic trains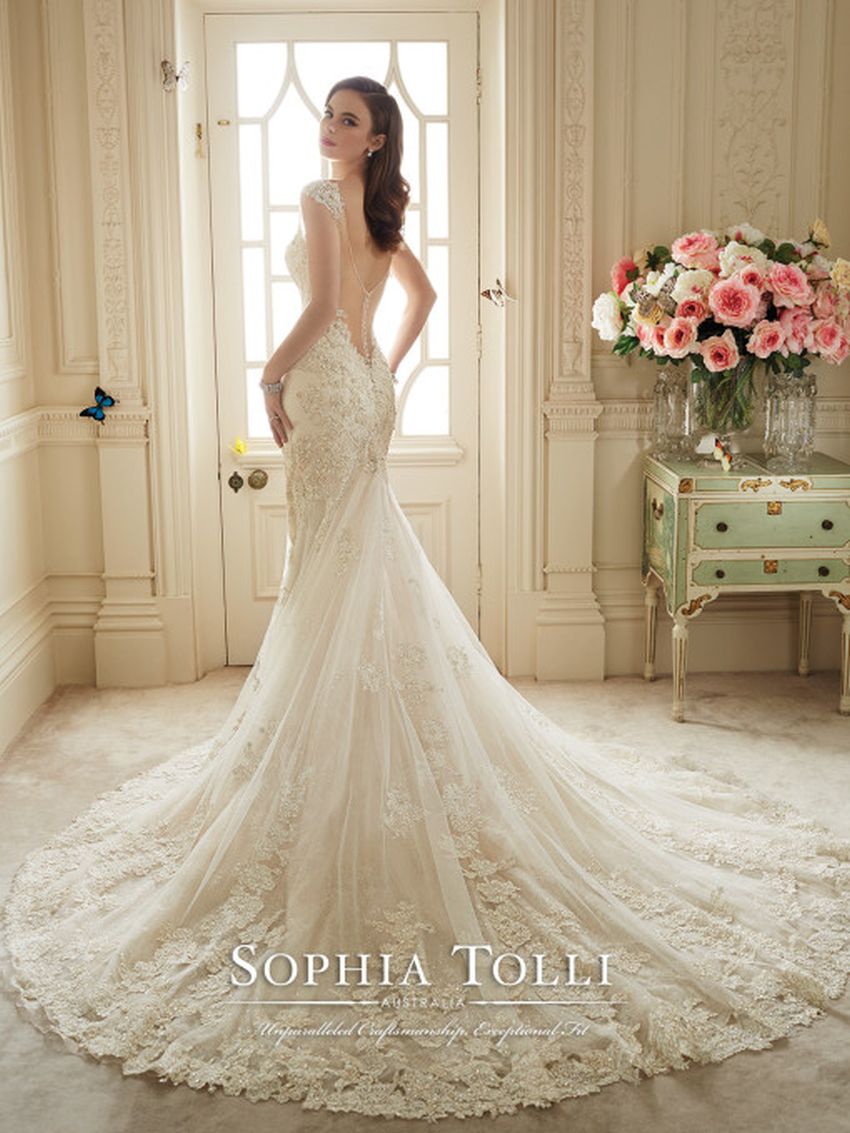 The train, being the signature element of the wedding outfit, receives due attention as it takes on spectacular dimensions and details this year. Strewn with embellishments like rhinestones and lace details and appearing in different styles, wedding dress trains will be more noticeable than ever before.
Gowns in muted shades of pink
Pantone's color of the year 2016—Rose Quartz, has found favor with many prospective brides. The subtle color is perfect for brides who want a non-white gown, but do not wish to deviate too far from tradition. The soft shade renders well to both traditional and vintage designs, just as it is suitable for modern wedding dresses.
Show-stopping back details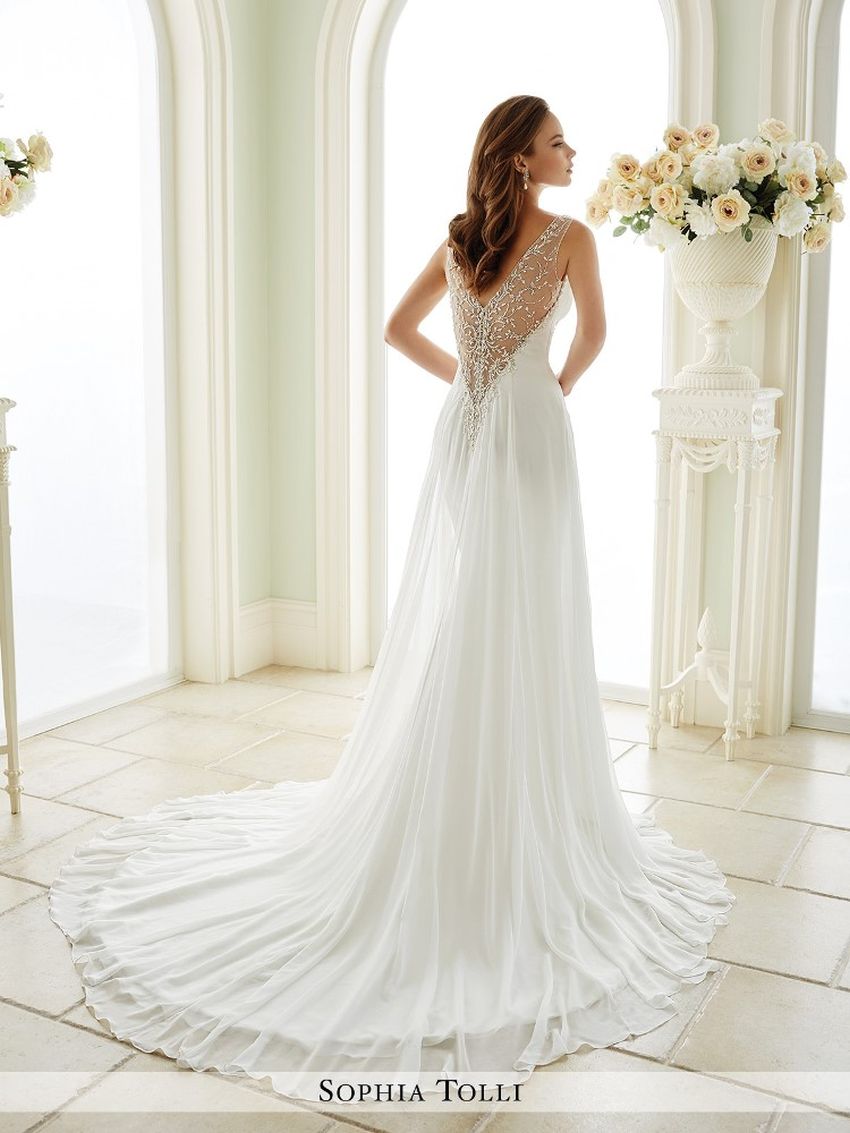 A beautiful bride looks great from every angle, including the back. Bridal dress designer collections that focus on amazing back details make this possible. Popular styles involve illusion elements, lace cut-outs, keyhole details and embellished features. Equally fetching are low-cut backs with intricate embroidery and crystal work adorning them.