Preparing for a wedding can be a lot of fun. But, for most people, there's an awful lot of stress involved. Between choosing venues, inviting guests, writing vows and programming, it's not easy to find time to take care of yourself! Undoubtedly, you want to look your best on your day … so, where do you start? Hair? Lipstick? Foundation? Keeping fit?
The good news is that some smart, smart cookies have broken down the processes for you into fun wedding and beauty infographics. Here are 3 of our favourites. So, take a deep breath and relax.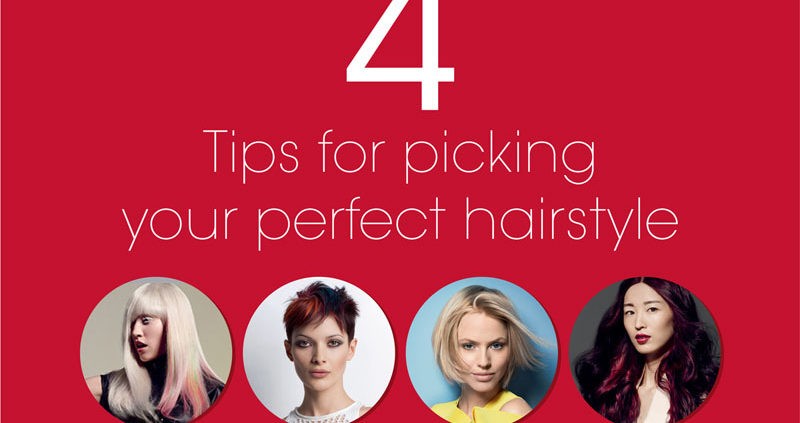 Been struggling to work out which colour and cut is right for you? Each of us is unique, so it really can be a minefield! That's why you need this brilliant guide to choosing a hairstyle that's perfect for you. It takes you on a step-by-step journey to the ideal hairdo. The first stop is skin tone – if yours is warm, a yellow or red base is recommended. But, if yours is cool, a neutral or blue base is preferable. The second stop is eye colour, with matches for both natural and creative colours. The third is face shape – from oval to round to square to heart. And the fourth is hair type. Is yours straight, wavy, curly or coiled? There's a solution for every one!
Think short wedding hairstyles are limited or challenging? checkout these 40+ wedding hairstyles for short hair!

Tired of trying to work out which eye makeup goes with which lipstick? Spent way too many evenings going through the trial-and-error process, but still not convinced you've got the art of make-up down? Stop struggling and check out this cleaver makeup and beauty infographic. In nine steps, you'll be impressing with your Marilyn Monroe-level glamour. Absolutely everything is covered – from choosing the best eyebrow style for your face shape to using foundation for contouring and highlighting to selecting the right eyeliner to applying eye shadow and lipstick to painting your nails.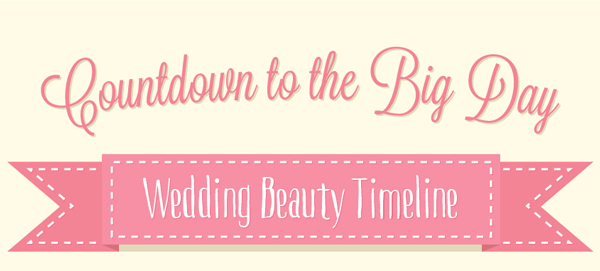 Our very own wedding beauty timeline covers pretty much everything you need to do in the six months before the big day, to make sure you look – and feel – your best. It really cuts down the confusion by giving you a realistic timetable. For example, six months before, it's time to kick off a skin-cleansing diet and hire a personal trainer; four-five months before, get experimenting with hair and make-up; two-three months before, start trialling tans and whitening your teeth; and so on … right up to the night before, when you should be in bed early to ensure you get your beauty sleep!
We'd love to hear your thoughts about these wedding and beauty infographics. And, while you're at it, if you have one you'd like to share with us, please paste it below! We're always after new ideas and smart tips – for both ourselves and for our readers!