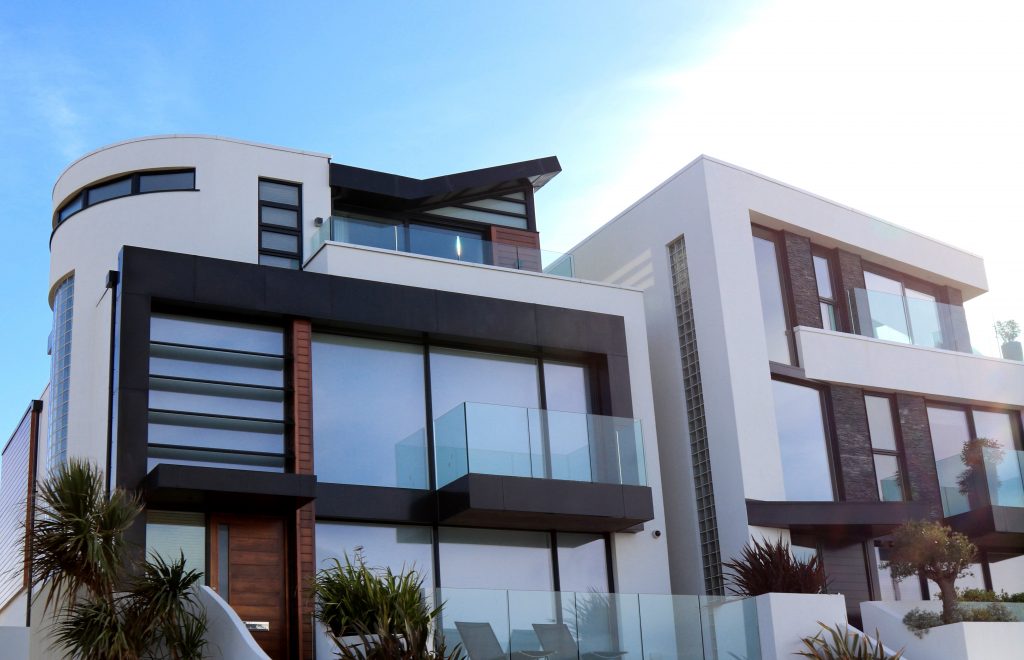 Is your home future proof? There's no doubt that your home reflects your current lifestyle and if you look around, the design and décor represent who you are today. But will that exact design and décor stand the test of time and still reflect who you are in years to come? Making a few clever decisions today can save you a heap of money, time and inconvenience in later years. Here are 7 simple things you can do to future proof your home. Whether you are a retired couple looking to downsize or a student couple looking for a home that's ideal for graduates, these tips will save you time and money.
1. Go Green
The first step to future proof your home is to make a few energy efficient updates now to avoid paying through the nose in later years. If you plan on staying in your house for a long time, it's smart to replace outdated energy appliances with energy-efficient models to save you a bundle of cash in the long-term.
The main areas to focus on are insulation, double glazing and installing an energy efficient boiler. Outdated appliances and poorly insulated rooms are not only bad for the environment but also bad for your bank balance. Making eco-friendly improvements now can save you a pretty penny and keep those heating costs down. It will also appeal to future buyers should you choose to sell further down the road.
2. Dual-Purpose Rooms
When designing and decorating your home, think about how your needs are going to change in the next ten years. Yes, you might need a home office right now, but could it transition into a practical nursery in the future?
Space is precious and creating dual-purpose rooms is one way to add functionality to your property and protect its value in the process. Be selective with the contents of your spare rooms and find furniture and storage that will readily adapt to an office, bedroom or entertainment space.
3. Accessibility is Key
There's no harm planning for the future and making your home accessible to wheelchair users not only helps to ensure you are prepared for any eventuality. If you don't plan to live in your house as an older adult, this will add value to your home and attract more buyers when the time comes to sell.
Making your doors and staircases wider to accommodate wheelchairs and the potential installation of a stair lift will give your home a wider appeal.
4. Walk in Baths and Showers
As you age, mobility will be a huge factor when it comes to the functionality of your home. While old age may be a long way off, customising your bathroom design today can ensure it isn't a hazard in later years.
Rather than towering bath tubs and fancy showers, opt for spacious walk in shower designs that can accommodate a handrail in the future without feeling cramped or even a wet room. This way, as mobility decreases, you won't find yourself with a pricey bathroom remodel on your hands.
5. Superior Storage
Buying a house is one of the biggest decisions you will make. Making your home future proof allows you to live there for longer and one way to make sure your house fits your lifestyle ten or more years down the line is to focus on storage.
You might have enough room for all of your worldly treasures today, but factor in children and grandchildren into the picture and decide how you will meet increased storage demands in years to come. Begin with built-in storage and maximise the potential of each room and watch your storage capacity soar.
6. Get Smart
Use the latest technology to your advantage from the get-go and install high-tech smart devices to control your environment at the touch of a button.
From lighting to heating and everything in between, invest in clever gadgets to control your appliances and devices with one click. With technology advancing every day, it is now easier than ever to control your home from your mobile device. Turn on the lights, turn on the heating, turn on your television, kettle and fridge settings from one handy device.
7. Functional Flooring
Rather than being a slave to the latest home design trends, opt for practical décor especially when it comes to flooring. That shiny marble kitchen floor could increase your chances of slipping or falling in later years. Consider long lasting materials such as composite timber where appropriate.
Choosing functional designs now will stand you in good stead for later life and mean less expense and upheaval as you progress through life.
You can't predict what's to come, but future proofing your home is a simple way to prepare for anything and ensure your property boosts its selling potential while retaining its value.