Forget about those boring paint swatches and swap them for some beautiful and interesting textures. You can use different textures to manipulate your bedroom's depth, by playing with light and shadows, and create a unique atmosphere. Whether you want to go big or opt for a more subtle texture, one thing's for sure: Your bedroom will look amazing. Let's have a look.
Go big or go home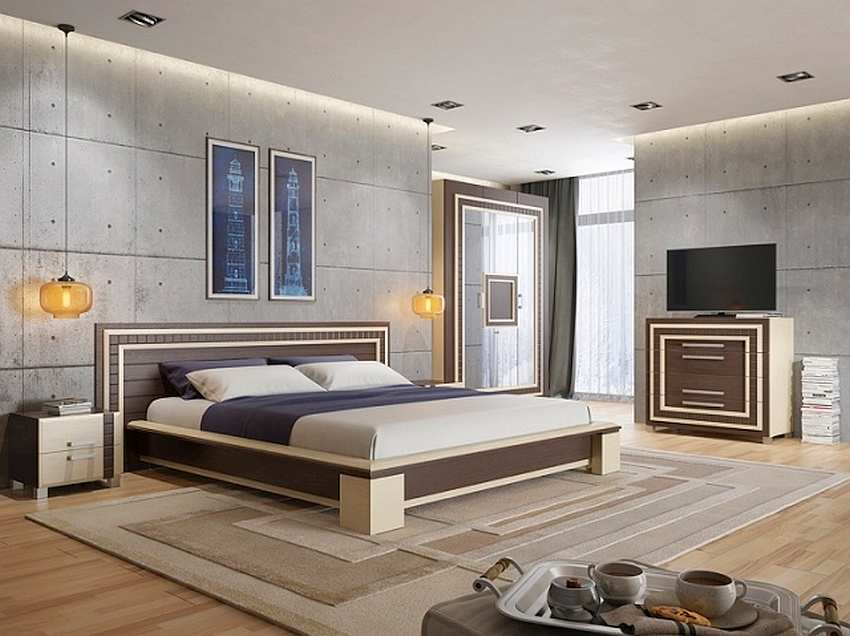 If you want to achieve a dramatic and bold look in your bedroom, you can opt for some textured wall panels. They are sold in sheets that can be easily attached to the wall and painted over. You can also find already painted sheets or choose to leave them white for a softer look. Wall panels are great if you want to make a big change in your room without getting new furniture or changing the architectural design of the space. There are many different textures you can choose from, such as stone, brick or geometric 3D patterns.
Use upholstery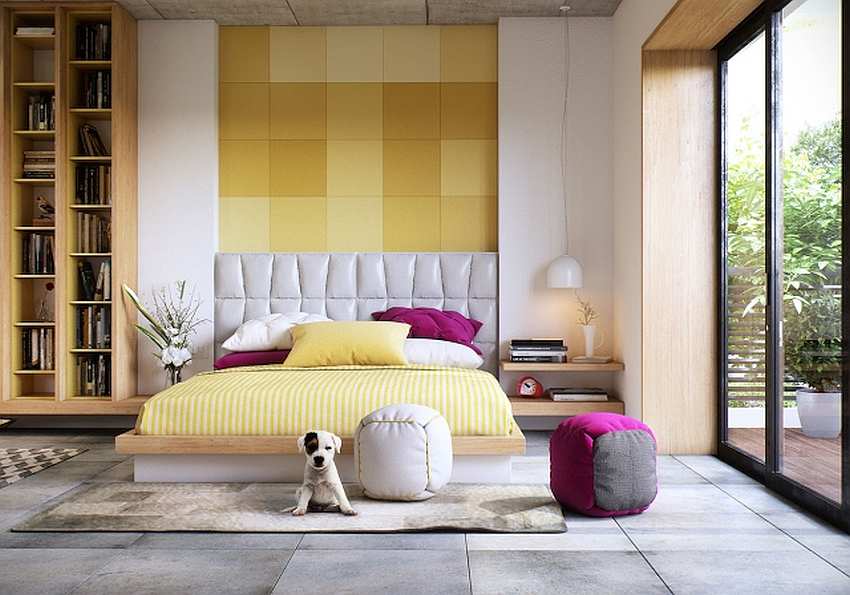 If you want to create an innovative bedroom that will feel soft and cozy, try upholstery. It's always a good choice if you want to add texture to your space, so why not use it on the walls? You can choose between different materials and colours, and you will always end up with a unique space. For an ultimate comfy and protected look that basically invites you to spend 5 more minutes in bed, you can even upholster a part of the ceiling. This will create a cocoon atmosphere necessary for a cozy bedroom.
Turn your walls into art pieces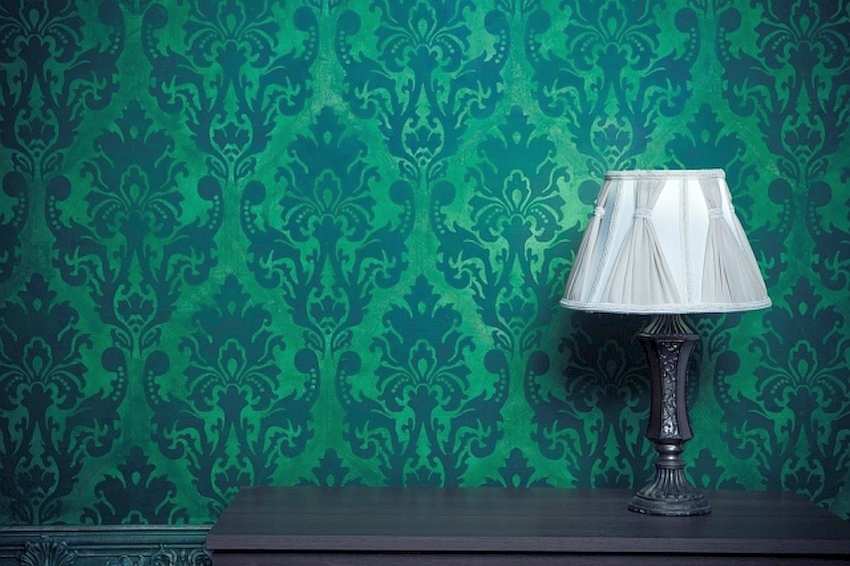 If you're a fan of art, we have a perfect solution for you. You can paint murals, patterns or even some trompe l'oeil on your walls. This is an old technique that involves painting realistic pictures to create an illusion of texture. With it, you can add some drama, depth and character to the space and achieve a breathtaking effect. You can hire artisans or other professionals who can turn your walls into artwork. There are even wallpapers of murals you can go for if you're not ready to have your walls permanently painted. No matter what technique you choose, the results will be amazing.
Industrial look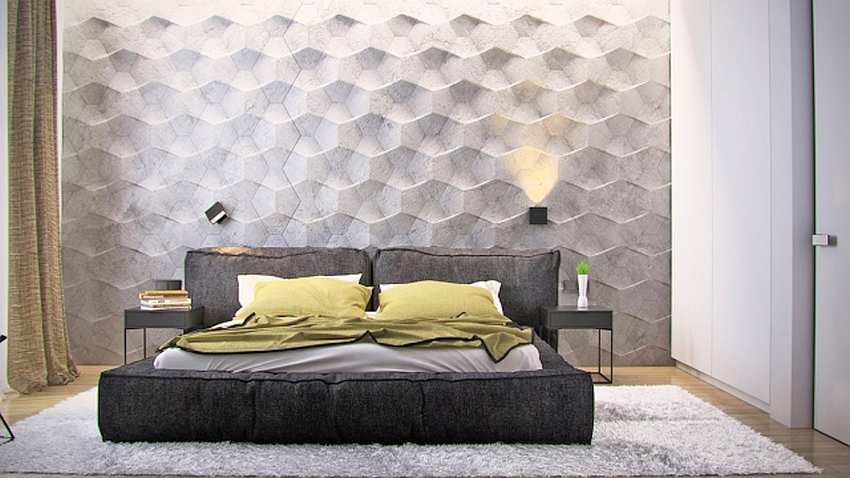 To achieve this very urban and popular look, you can go for holes in concrete, damaged bricks and support beams. All these materials with characteristic textures will turn your bedroom into a modern and trendy space. You can use different kinds of lighting to accentuate features or use paint to create unique statements.
Faux finish and texture paint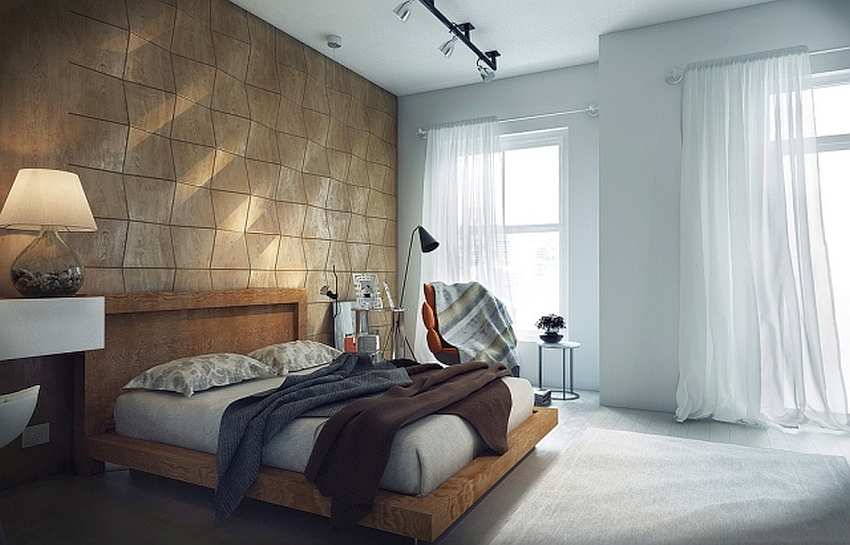 If you want to implement textures that are more subtle in your bedroom, you can opt for a so called faux finish. This effect can be achieved by using different colours, glazes and highlights to create an illusion of texture on a flat wall. You can use faux finish on accent walls to add depth or paint the whole room for a more uniformed look. On the other hand, if you want something more prominent, you can opt for a texture paint coating. You can achieve many different levels of texture with this type of paint.
On with the greenery
For a more natural look, you can use different varieties of wood on your walls. Wood is a great option if you want to create a warm atmosphere with subtle textures or if you want to create a minimalist space. Be careful when choosing the type of wood, though, because too many different wood types can make the room seem chaotic, especially if you already have wood flooring.
All in all, if you want your walls to come to life, definitely go for textures. No matter the design or style you choose, you bedroom will be completely transformed into a unique and stylish space.