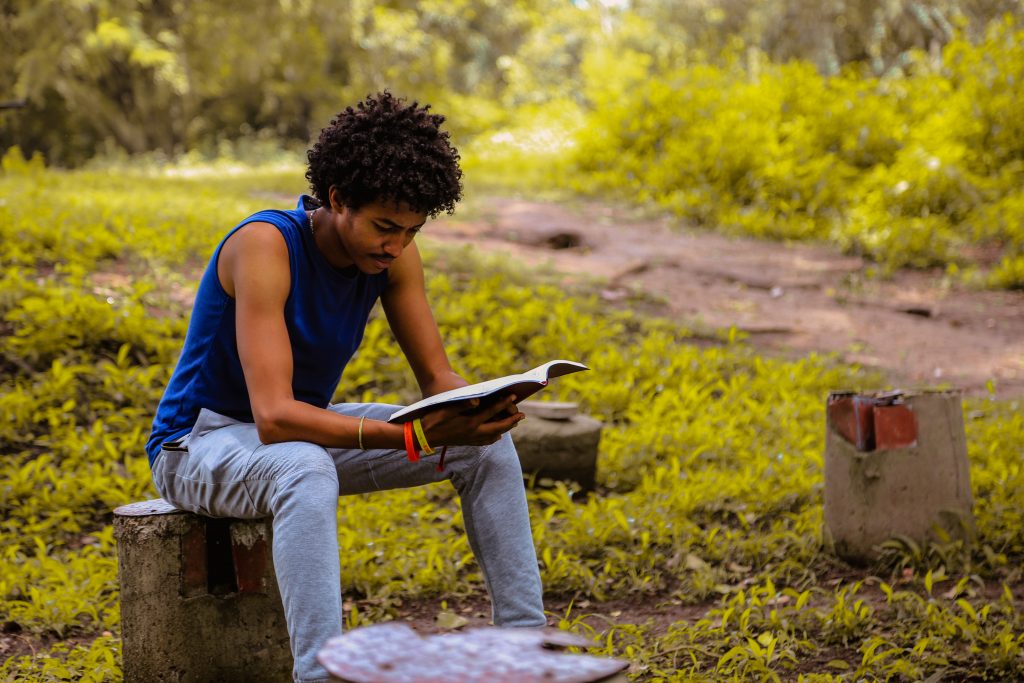 What happens after you cut down a tree? You get a tree stump. If you're wondering what to do with a tree stump you're in the right place! We've rounded up some interesting tree stump ideas from tree stump coffee tables to amazing tree stump art and decorations.
Tree stump ideas may make a nice addition to your backyard, but before we dive in a few tree stump tips are in order. Not all types of trees are suitable, wattle and palm tree stumps for example will rot or decay much faster than other more hardy trees. Also tree stumps can attract pests, so it's a good idea to check for signs of termite activity especially.
So the question is can you preserve a tree stump? Well, as long as the tree stump is alive it can attract pests or rot. The best way to preserve a tree stump is to cut it close to the ground and allow it to dry outside for at least 6mths. You'll then need to remove the bark and apply a coat of wood sealant.
If you're considering turning a tree on your property into a tree stump, ensure you have permission to cut down the tree from your local council.
Ok with that out of the way, here are some of the best tree stump ideas for your next DIY project.
Tree Stump Furniture
Whether it's indoor or outdoors your tree stump furniture will add a talking point with natural beauty to your home.
1) Tree Stump Coffee Table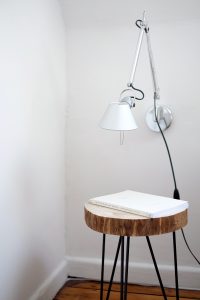 Best placed indoors, make a nightstand, side table, or a coffee table out of a tree stump. You can paint it whatever colour you like; rainbow, black-and-white, etc. However, make sure that the colour matches your interior décor to achieve a perfect colour palette.
2) Outdoor Dining Table
If you have a sturdy and wide stump, use it as the foot for your dining table. You'll need to ensure the stump is cut level and fixed to the table top to avoid any mishaps.
3) Table Centerpiece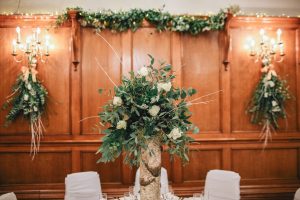 A dining table arrangement isn't complete without a centerpiece. But with some added twist to it, surely guests will be surprised. Use the tree trunk as a "vase" for the flowers while the smaller slices for the tea lights. As you can see, this is actually one of the few tree stump ideas that would really work well with rustic event settings.
4) Tree Stump Chair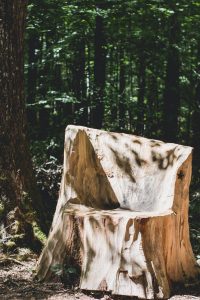 Do you love taking some alone time in the woods? You might as well transform a stump into a chair and have a space you can call your own where you can read, meditate, listen to music, and so on.
Tree Stump Art
It's time to get creative! Tree stump art generally falls into the popular categories below. You'll find plenty more tree stump art inspiration on pinterest.
5) Tree Stump Carvings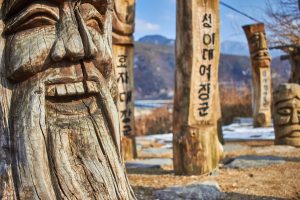 Time to show off your artistic skills by using a tree stump as a medium. If you simply love carving and painting, then this can be a perfect DIY project for you. You can even make your own art installation museum in your backyard and sell every piece for hundreds of dollars.
Let your imagination run wild and have fun!
6) Tree Stump Fairy Cottages
Who doesn't love fairy gardens? This is also a good opportunity to bond with your kids. Cut the stump to a size and shape that's suitable for a fairy garden, where you can put houses, wells, farm animals, gnomes, fairies, fences, and so on.
7) Tree Stump Bird House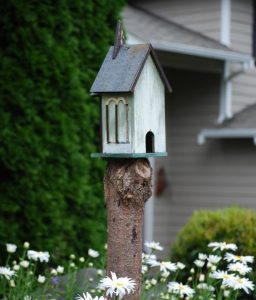 Trees are a wonderful part of nature, and even if the tree is no longer towering over your backyard it can still attract natural beauty when converted into a tree stump bird house.
The Last Word On Tree Stump Ideas
Lastly, among other things that you can do with a stump include crafting decorative pieces (e.g. wall clocks, coasters, and lamps), planters, benches, bird baths, chalkboards, and even wine racks!
So, if you have an unbridled passion for all things DIY, this kind of project should be right up your alley. It will never end as long as you find ways to incorporate tree stumps into your own design effortlessly.
Excited to get started with any of these tree stump ideas? Please share the results and tips from your project in the comments and remember to cut trees or grind tree stumps contact your local tree service experts.