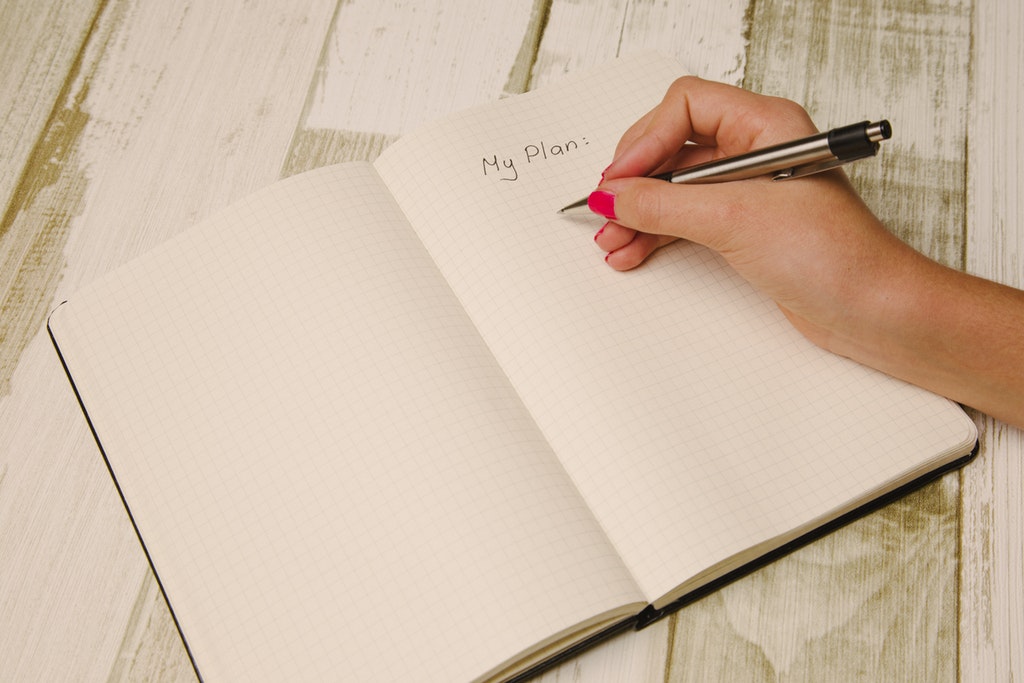 Knickknacks and spare belongings pile up over the years, leaving homes disorganized and cluttered. Looking at full closets and covered counters can leave you stressed and overwhelmed. However, taking steps to simplify your living space can give you a sense of freedom and control.
When clutter takes over your life, it can increase stress and disrupt attention as your mind works to filter out the many objects. Besides overloading your senses, a busy house can make life complicated and inconvenient. Begin to set up your place for a first-rate, refined lifestyle.
Clearing your home of unnecessary goods is an important project. Check out these five steps to start trimming down your possessions and consumption.
1. Consider Your Perspective
Managing the flow of material goods in your life is a healthy practice, but before you approach the task, prepare yourself with the right mindset. As you've collected stuff, you've become attached to certain items. You'll have to let many things go to create an open, clarified space.
In the future, intentionally decide which items to bring into your home. Owning a manageable amount of goods can help you focus on what's vital. Commit to separating yourself from possessions that don't hold long-term significance so you can move forward.
2. Establish a Plan
Spontaneously emptying your house of all your stuff is too big a feat to accomplish in one day. Avoid burnout by assessing your place and coming up with an organized strategy to follow. You can prioritize certain rooms or storage areas to set up a hierarchy of places that will be tough to deal with. Keep yourself motivated by steadily progressing through your living space.
Figure out when you can set aside time to dedicate to this undertaking. Can you free up your Saturday mornings to work through the mess, or will 10 minutes a day be a doable pace for you? According to Real Simple, late afternoon is the best time of the day to clean for most people.
3. Cut Down on Nonessentials
Extras and nonessentials can fill up your home, but you can weed out these things to achieve an improved lifestyle. Duplicate items and unused appliances can take up valuable space, so opt for only holding onto the basics. You may even choose to downsize your place to fit your needs. Empty rooms and houses that require too much upkeep can be signs to move to a more suitable space.
4. Sort as You Go
While you address each space, you can separate your stuff into groups to determine what you'll keep, sell or give away. It's fine to think over some choices later, but try to judge what you can and can't part with at a sensible rate. Lay out your things to visually evaluate what you can store together.
Knock out the organizational process while you're downscaling, so you don't put too much pressure on ordering the remaining items. Knowing what you have and tracking what you buy can help you curb further impulses to accumulate stuff.
5. Follow Through
Decluttering projects can drag on if you don't set a deadline for yourself or meet continual goals to mark the development. Keep yourself accountable to finish reducing your possessions and simplifying your life.
Breaks are necessary, but don't let the task fall by the wayside. If your momentum wanes, you can find renewed motivation in several ways. Call in family and friends for additional help when you'd rather give up.
Embrace Uncomplicated Living
When you learn to live simply, you can concentrate on what matters rather than being caught up in the chaos of clutter. Scale down on your belongings to practice moderation and live an uncluttered life.