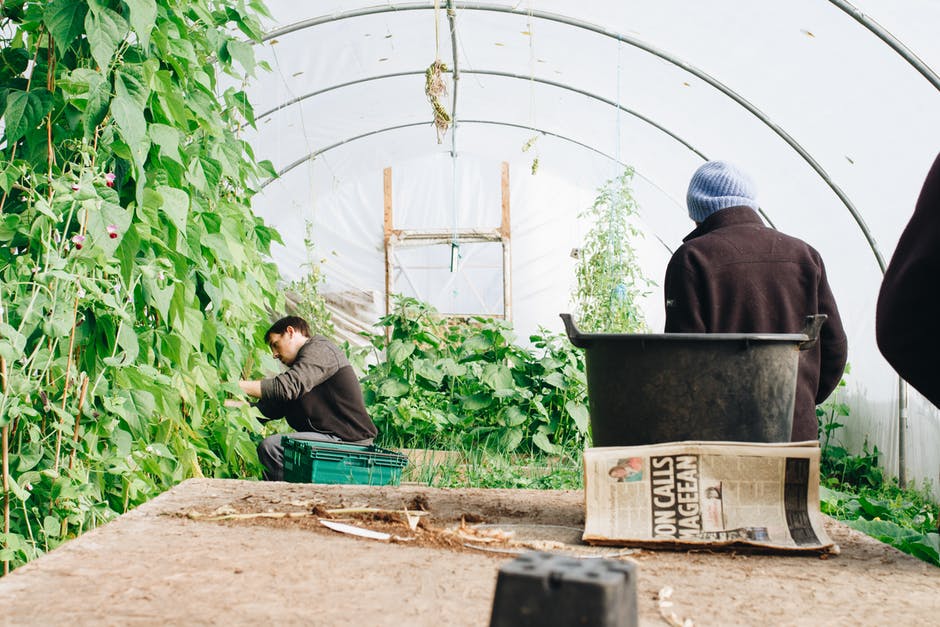 After a long, sweaty, stressful commute at the end of another hectic yet predictable day at the desk, it's very easy to think there might be another way. And there just might be. A growing number of Australians are toying with the idea of buying a small farm that can be affordable and profitable whilst offering a completely different way of life. So if your dream is of the starriest of starry nights and the freshest of fresh air, a small farm could be just for you. But to ensure it will make money, you'll need some of the best small acreage farming ideas you've ever come across.
Let's get straight into it!
1. Open a B&B
If your property has a big, impressive home with extra rooms, extra buildings on-site or a convertible barn, a bed & breakfast can be extremely profitable.
Indeed, this is one of the most popular profitable hobby farm ideas out there. City folk both young and small just love heading to the countryside to take in the sights, smells and laid-back farm life.
2. Grow flowers
Many small farm operators may think things like wheat and livestock are the only way to make money, but they'd be wrong. Everyone loves a bunch of flowers, but have you considered that flowers could actually be among the most exciting profitable small farm ideas there are?
You can grow and supply them to florists and nurseries, sell direct to the public, or even dry them for arts, crafts, potpourri or confetti. In fact, there are many trees and shrubs whose branches are harvested for their woody stems and sold to florists for adding to floral arrangements such as wreaths.
3. Agistment for Horses & Livestock
Providing agistment for horses is perfect if your property can accommodate them. Many owners don't have the land to keep horses, so this is a great source of income, particularly on the outskirts of urban areas. For agisting horses or other livestock your property must be safe and have adequate pasture, water and shelter.  Insurance is also an important consideration with other peoples animals on your land.
A property with access to riding trails and forested areas will be even more attractive for horse owners and allow you to charge a premium.
4. Open it to the public
Young families are always looking for something fun to do with the kids on a weekend or during the school holidays, and a local open farm is always a winner.
In actual fact, many of these open-to-the-public farms actually make more money from entertaining the public than focusing on their core farming activity. Both adults and kids love a safe, genuine farm atmosphere to take in their favourite animals, with money made from gate entry, animal feeding food and refreshments. And you can even turn your small farm tractor into a ride attraction the kids will just love.
5. Grow for a farmer's market
Finally, while it may seem like the more obvious of the profitable small farm ideas, selling at a farmer's market can sometimes be overlooked as too small an idea.
But it can actually make you a decent chunk of your income. Compared to selling wholesale, you'll get to keep the entire contents of your money pot at the end of the day – not including the small price of renting your stall and perhaps some public liability insurance. But with interest in local, healthy, organic food, the humble farmer's market is growing in popularity all over Australia.
The really great thing about ideas is that they're pretty much endless – and that's especially the case when you have a small or hobby farm, you're energetic and enthusiastic, and you're looking to make a little money on the side.
Do you have any bright hobby farm ideas of your own? We're sure there are plenty of your fellow readers who would love some extra guidance about how to combine that amazing farm lifestyle with a little more cash in the bank. Happy brainstorming and here's to some fun and profitable farming!