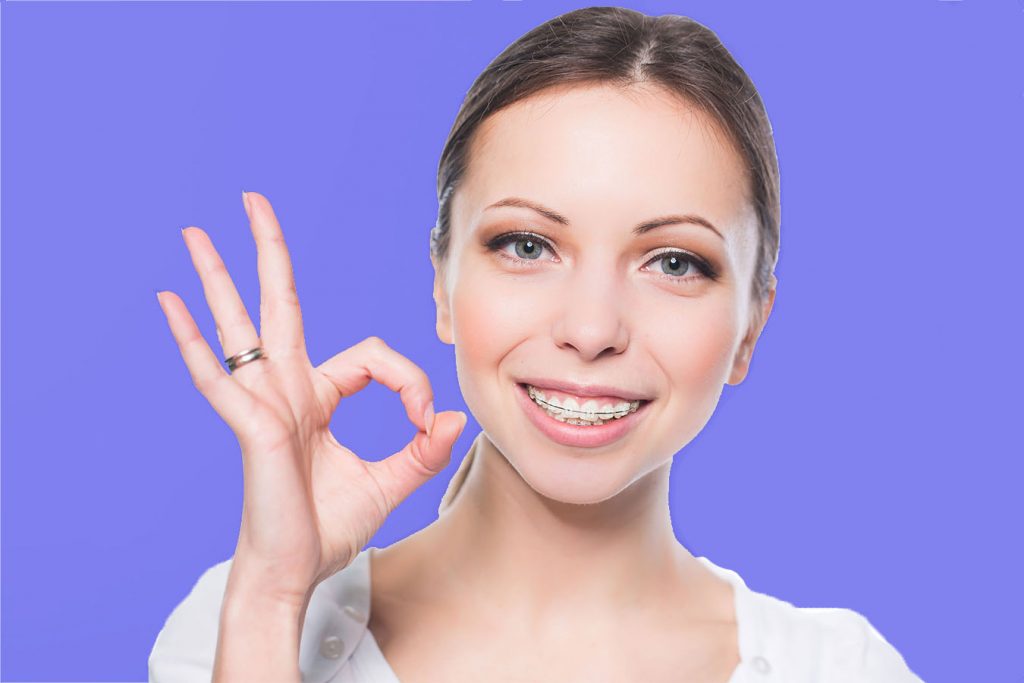 Crooked teeth have a significant impact on a person's self-esteem irrespective of the age. Despite practising good dental hygiene, you can't stop the negativity that comes with having crooked pearls. That is why you need to monitor the transition from milk teeth to adult teeth. If there is crooked growth, you can correct it with orthodontic treatments. Corrective measures done during childhood will be more effective, unlike in adulthood. Everyone dreads dental braces, but if you want to keep wearing that beautiful smile without being self-conscious, you get them. However, before you get your braces, you need to prepare mentally and physically. Understanding what is going to happen will make the process more bearable.
Get a Dental Evaluation
Before you decide to get braces, consult an orthodontist to get the necessary information. Where you get regular dental treatments may not have all the information you need. Therefore, consult with your dentist and they can recommend you to an orthodontist. In your first visit, the orthodontist will examine your teeth and recommend what needs to be done to correct your teeth. If you have recent x-rays, they will come in handy in determining the best plan of action. Ask any questions you have and don't hold back in voicing your worries and concerns.
Choose Your Style
Sometime back braces used to be metallic and ugly. Nowadays you can find less conspicuous braces. The clear teeth aligners are an excellent choice for clear braces. They are made from plastic and can easily fit your teeth. The best part about aligners is that you can easily remove them to eat. Lingual braces are an ideal option if you wish to install braces in the inside surface. Your orthodontist can guide you in making a choice, but it will be easier if you have an idea about what you want. It isn't just the type of braces that you have to choose, but you also get to pick a colour. With your preferred choice, the orthodontist will design the braces depending on your specific needs. Braces are custom made because every mouth is unique. Some have an underbite or an overbite. The doctor has to also consider the gaps in the mouth or overcrowding of teeth.
Know What to Expect When You First Get Braces
Getting braces is a nerve-wracking procedure; therefore, you need to prepare mentally. Understand the process and what to expect. The procedure takes a couple of minutes. For metal braces, the orthodontist has to fit the small brackets to your teeth and connect the wires joining the brackets. They will also install rubber to keep the wires in position. You will experience slight discomfort as the brackets are put in place. The first few days will be uncomfortable due to the soreness of your mouth. But after some time the ache will disappear. To ease the pain while your mouth is adjusting to the brace, you can take pain medications.
Know What to Do Before You Get Braces
Before you get your braces, it is essential to ensure that all your teeth are in perfect health. Cavities will only lead to future problems and should be treated before fitting the braces. Regular dental check-ups ensure you don't have any tooth problems. Just in case you missed some appointments, ensure your teeth and gums are checked before the procedure. When you have a few days before you get your braces, you might want to indulge in crunchy and chewy food. Once you have the braces on popcorn, nuts, bread rolls, and crunchy fruits are off limits. Indulging in them will reduce your cravings when you have braces. On the day of fitting the braces ensure you clean your teeth thoroughly to make the work of the orthodontist easier.
How to Take Care of Your Braces
After the fitting of the braces, the discomfort will limit the type of food to eat. It is probably a good idea to stick to soft food types, preferably cold. Thinks smoothies, soup, pureed fruits, and soft vegetables that don't require much chewing. Just ensure you balance your diet. If you like frozen food like ice cream and yogurt, you can indulge in them. However, be careful not to bite down on the ice. The soft food diet is also recommended for when you get your braces tightened. Even with your braces on, you need to practice oral hygiene by visiting the dentist twice a year and your orthodontist for tightening of the braces. The wires joining the brackets in the braces allow food to stick between your teeth. To ensure the bacteria doesn't corrode your teeth and cause cavities, ensure your braces are clean. Clean your braces thoroughly after every meal. Consider using mouthwash and dental floss for effective results. If you don't maintain your braces well, you will be going back to the orthodontist for repairs.