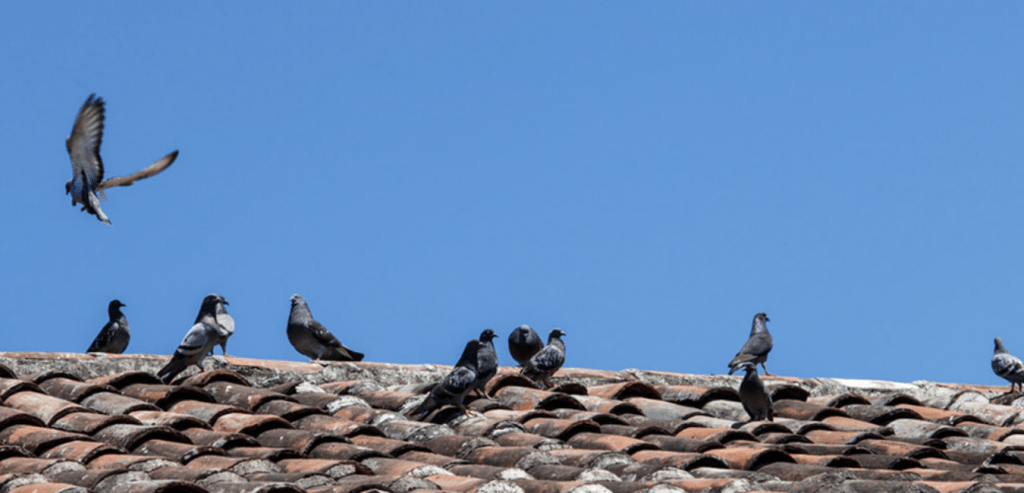 Scratching noises in the roof can be bothersome, especially in the dead of night. Although this is experienced in every part of the world, it is more prominent in Australia. Hearing noises in the night is a result of just one thing – critters.
Interestingly, some of these creatures are also active during the day. But since you are hardly home during the day, and even when you are, the whole place is always noisy, it becomes impossible to notice their presence. So, you take it that the noise only comes up in the night.
Now that you know about critters and their activities let's take a look at these nocturnal creepy, feathery, or furry creatures that are responsible for that scratching noise that keeps you awake all night.
1. Birds in Roofs
Isn't it funny that the birds prefer our houses rather than the forest as their homes? In search of that particular comfort, these creatures have turned our roof spaces into their convenient abodes. Although this doesn't seem to pose a real threat, the droppings from our feathered friends can cause diseases. They are mostly active at dusk or dawn; watch out for their activities at these times.
2. Possums in Roofs
The birds are not the only guys in your roof; these Australia's native marsupials share the space with them. You can easily identify them by their loud screeches, hisses, growls, and sometimes grunts. Oh, they also smell offensive and irritate your dogs. They wouldn't spare your vegetables as well. If you find one or more of these signs, then you have one or more possums in your roof. In such cases, find a pest controller to remove them for you. Do not attempt to DIY!
3. Rodents in Roofs
Australian's common rodents, including mice and rats, are also potential culprits of those unwanted noises. They will consistently scratch your roof spaces, especially at night, while making high-pitched noises like the possum. Their gnawing sounds and the light pitter-patter of their tiny feet are the other signs that indicate the presence of rodents in your roof. They will most create large openings and holes around, to facilitate their entry and exit, using their sharp teeth.
4. Others
Here is one group of culprits you have probably never imagined – wasps and bees. Yes, as surprising as it seems, these buzzing and tapping creatures can make your roof their home. Alternatively, the scratching noises may be a result of the tree branches rubbing against your home, especially in windy situations. In the case of wasps, bring in a pest controller, and if the trees are the culprits, it is time to do some gardening or call a local arborist for tree pruning.
What are the implications of these scratching noises?
Now that you know the culprits of the noise let's take a look at the implications. Perhaps you have always thought these critters 'can not do much?' This is the time to have a rethink because the continued presence of these creatures in your roof can lead to:
Damages: The continuous activities of these roof-dwelling pests will damage your roof spaces in the long run. They are either gnawing on your wood, plumbing, and wires, or weakening the entire structure through incessant movements. Either way, you would be forced to repair and replace the damaged household services, and in rare unfortunate cases, a chewed and exposed wire could lead to a fire outbreak.
Diseases Outbreak: Birds are known carriers of mites and fleas, and it is only a matter of time before they attract them to your living space. Likewise, rodents are capable of bringing in parasites, bacteria, and ultimately diseases. What's more? The droppings of these pests can lead to serious insect infestations.
Unpleasant Odours: Droppings will smell unpleasant, but the odour is not even as serious as what happens when a pest dies and rotten.
Overall, attend to those scratching noises in your roof as soon as possible. For best results and your safety, bring in professional pest controllers; the experts will most likely provide a house inspection detecting signs of termite activity at the earliest stages, thus saving you more trouble.