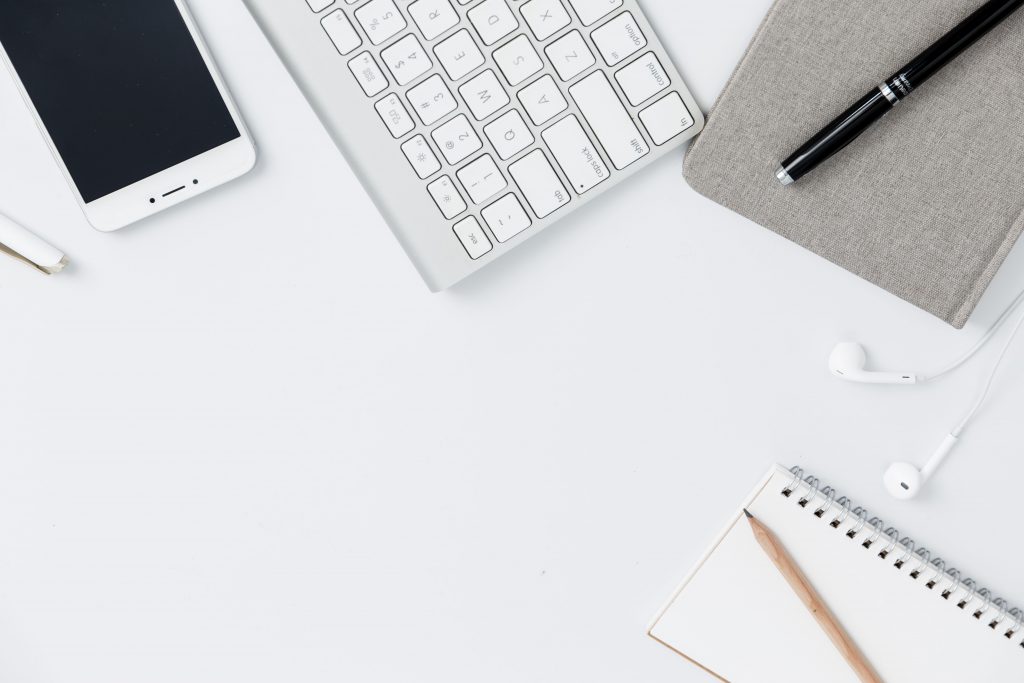 Everyone knows that being productive is how you move things further along. Though, sometimes staying productive is easier said than done. A lack of motivation and overall tiredness can occur, which leads to a slow in productivity. It's okay to rest, but if that state lasts for a while, it can leave a permanent damper on your business. That's why it's great that there are certain office accessories which can help bring the motivation back and increase the desired productivity.
1. A wireless charging pad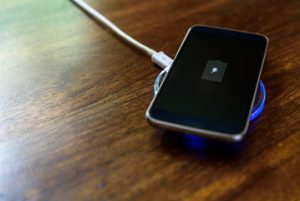 Most of the productivity in a business today is dependent on our gadgets. This is primarily directed at phones. As long as they're charged, we're able to get everything done. It's simple, all the reminders and plans are there, and there a lot of apps which help us stay focused.
It's not always easy keeping your phone completely charged, though. Yet, you do need it with you all the time. The problem is that the outlets are often in the most inconvenient places.
That's why adding a wireless charging pad to the office is a great idea. The pad can be put anywhere you deem fit and will allow you to stay close to your device even when it's charging. A recommended place to put your wireless charging pad is the middle of the table. That way, the phones will be available to everyone who's charging them at the moment. After all, most of the wireless pads are able to charge multiple phones at once.
2. A comfortable chair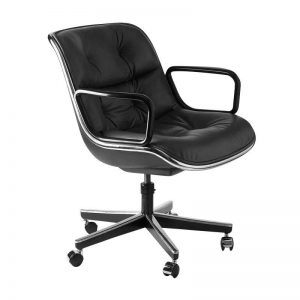 People often underestimate the effect a comfortable and adjustable chair can have on productivity. Sure, there are normal chairs which offer comfort and in which you can be fairly productive, but they're not suitable for when you need to work for a while. It gets straining to sit in them after a while, and soon you'll be itching to get far from them, shutting down the productivity.
Instead, your office should have chairs which are comfortable and can be adjusted. These chairs will offer the much-needed support and comfort one needs when they're supposed to be sitting for a while. It's even better if they're adjustable because then you can change their position according to what feels comfortable at the given moment.
3. A reusable writing surface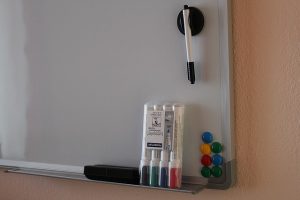 Being able to openly present one's ideas is important for the overall productivity of the workplace. Listening to employees in meetings (and in general) comes a long way in making them feel like part of the team and more productive in the long run.
It's much easier to showcase your ideas when you can write them down, though.
This is why you should have a reusable writing surface in the office. It's something like a whiteboard, but much bigger and more aesthetic. It will inspire your employees to share their ideas and brainstorm new solutions for your business. What's more, it's not messy in any way, and can be used repeatedly.
4. A printer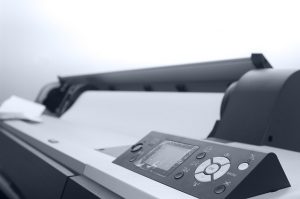 Every office must have a printer. This is crucial for productivity because it opens up so many possibilities. You can print our motivational flyers for the office, for example. Furthermore, a lot of announcements and notifications can be printed out, too.
Perhaps the biggest advantage of having a printer in the office is the psychological effect it has. The digital world is by far more convenient, but having physical proof of our work makes us feel more accomplished. Also, make sure that you have good quality printer cartridges as they make the difference in the quality of the final result. Opting for them means that you'll also be able to use the printer longer before you have to buy new ones.
5. A desk organizer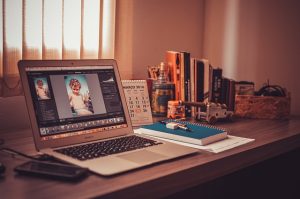 Finally, you should definitely have a desk organizer. Desks are by far the most clustered pieces of furniture, whether we're talking about the one at home or the one at work. It's simple; we put everything on our desks because we're convinced we'll need it soon or because it was the most convenient place to put it at the time.
That's what causes all the cluster. This is what leads to the inability to work in the one place you were designated to work. Having a desk organizer will clear things right up, right away. Plus, if your work surface is organized and neat, it's bound to have positive effects on your brain.
Conclusion
As you can see, coming up with ways to keep your team going doesn't have to cause a headache. All you have to do is introduce some or all of these office accessories and watch the productivity bloom. We're confident that it will get you and your team out of your slump and remind you of the ambition and love you have for your business.