Interior design trends are constantly changing. Each year we are introduced to new chic colours, patterns and textures that should be present in our homes. However, there are some that will always prevail no matter what the other trends are. These 2017 interior design trends are some of the hottest right now and they are probably here to stay for a while. What is more, you don't have to renovate the entire house to incorporate these trends, since they are simple, but will entirely change the style and atmosphere of your home.
Unusual lighting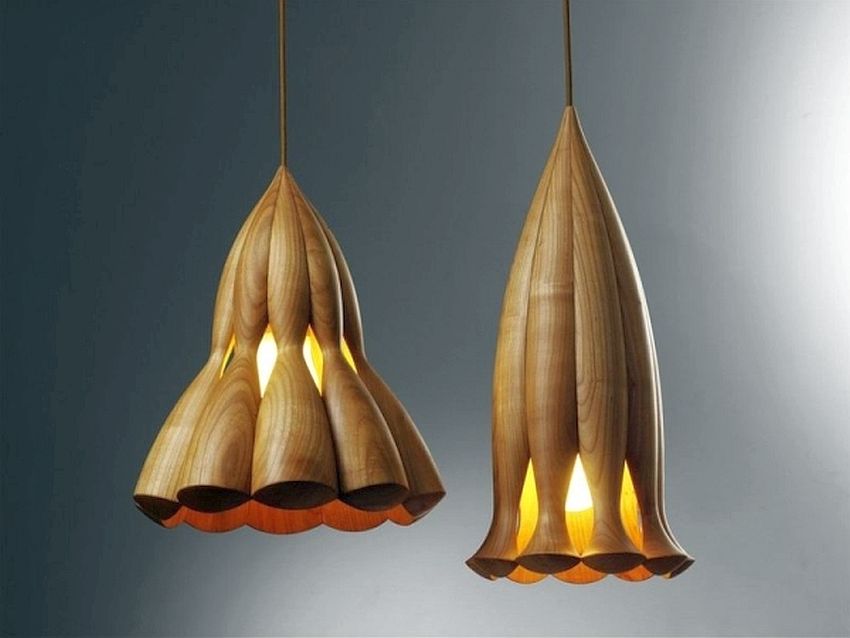 Layers of lighting are an essential part of any interior design. However, what this trend brings is treating the lighting as your home's accessory. This will give you a perfect opportunity to express your unique design sensibility. Search for some quirky lighting fixtures that will look great in your living room or dining room. These two rooms are perfect places to incorporate something unusual and chic. Think about some odd shapes, bold colours or some futuristic modern lamps and your home will look unique and quirky.
Green colours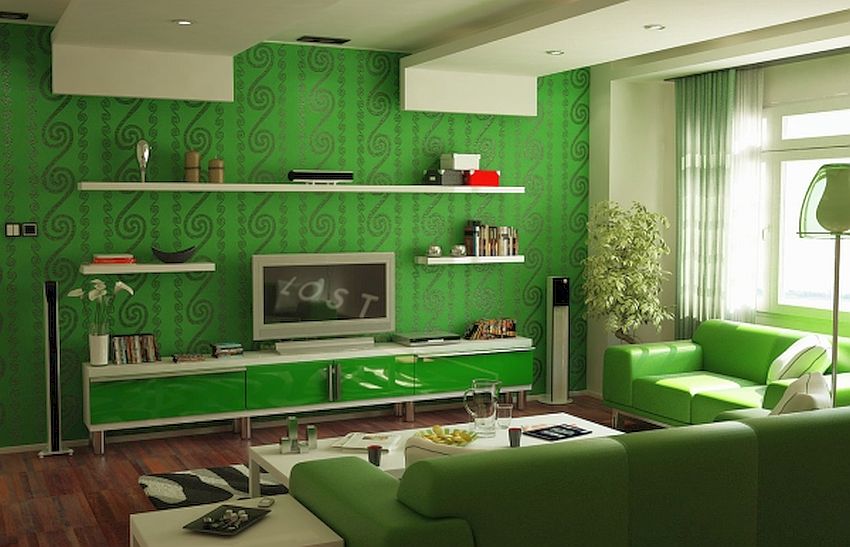 Incorporating green colours into the design is one of those trends that always come back. Anything from emerald to lime green is welcome into your home and it will work no matter how you incorporate it – through a room-filling rug or as a wall colour. However, if you are not thrilled about this colour, then you can incorporate it in small doses. Consider getting emerald glasses that will go well with your white plates. Also, you can bring some plants inside, or find green throw pillows for your sofa.
Textures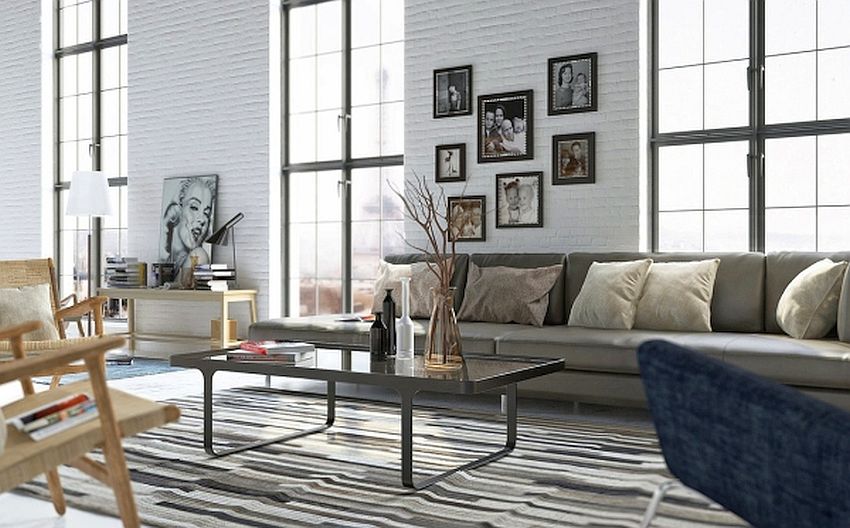 Texture is an important element of the style of your whole property. It can transform any seemingly cold style into a warm and inviting one. However, texture trends are not present only on your sofa, chairs and floors. They have spread on the walls and all the way outside on your porch or deck. If you want to incorporate this trend quickly, you can simply put a soft wool throw over a leather chair, mix the fabrics of the decorative pillows, create your own fabric wall panels and fill your porch or deck with comfortable oversized seating with comfy cushions. If you want more inspiration you can easily check out some stunning interior design examples and transform your home in no time.
Muted colours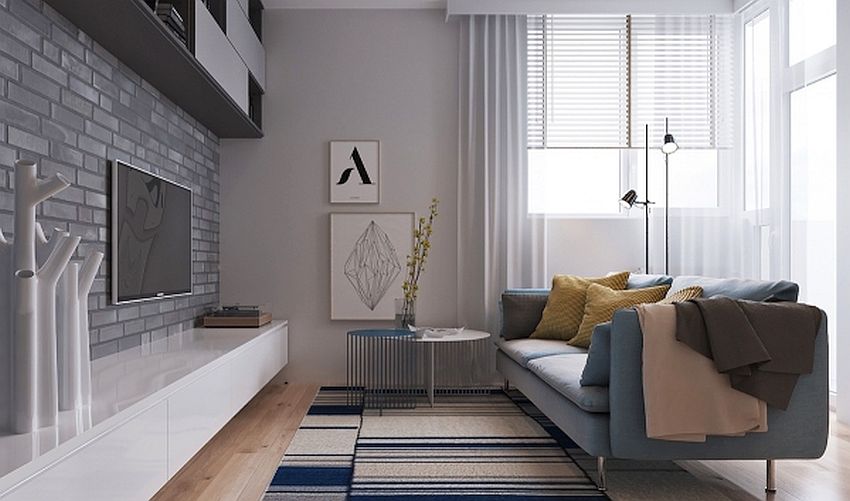 While some people enjoy and adore bold colours, some of you might feel anxious around them. If that's the case the timeless trend of muted colours will help you out. What is more, this trend of neutrals is here to stay for a while. Whites, pale greys, beiges and blush pink are some of the hottest colours on the trend list and they can be easily fitted into any interior design. And if you think your home is going to look rather dull, you're wrong. These colours have their own way or bringing the wow factor and all you have to do is mix them right and use them to accent some interesting features of your home.
Geometrical shapes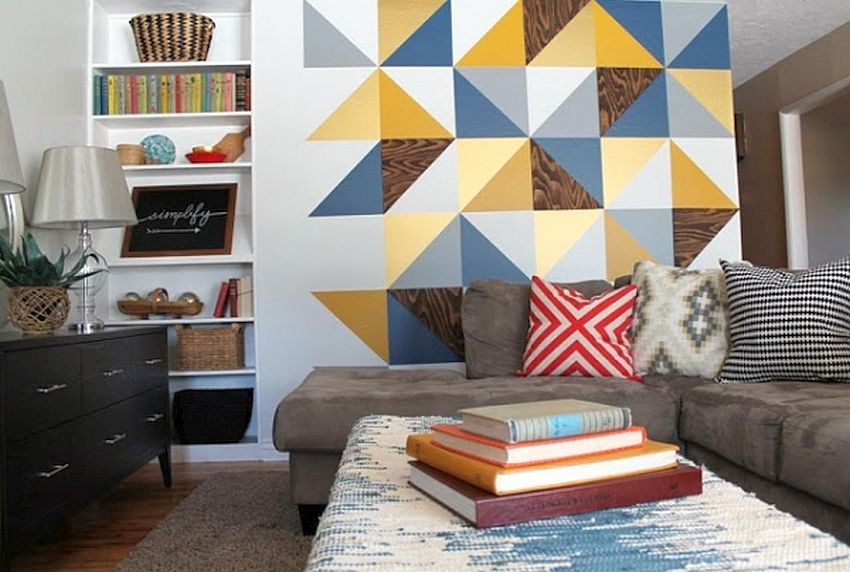 If you wish to create some balance and regularity in your home, then you should rely on pattern. Some of the most popular patterns include inventive geometrics reminiscent of ancient cultures. However, such patterns are modernized in order to fit any style. On the other hand, if you want to keep things simple, you can rely on simple lines, triangles and other geometric designs that will visually provide organization and order in your home.
Bronze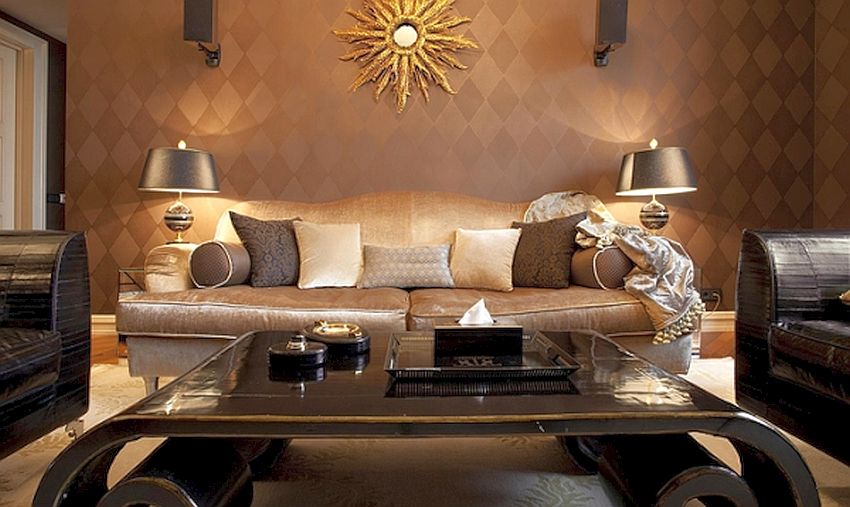 Bronze is an interesting trend that brings plenty of metal that will warm up any space. Even though it provides a more classic look it can easily complement a myriad of interior designs. What is more, you can incorporate it through anything. Whether you are going to opt for bronze lighting fixtures or small accessories throughout the home, such as vases or bowls, it promises elegance and warmth in each corner of your house.
Not every trend has to require major makeovers of your home. With these seemingly small but interesting trends your home could get a whole new style and atmosphere.