A home theatre of your dreams should be your leisure and comfort zone, your safe haven from all of life problems and challenges, a room where you can escape and enjoy unforgettable moments with the ones you love. Let's take a look at the best options out there so that you can create a home entertainment centre you've always wanted.
Choosing the TV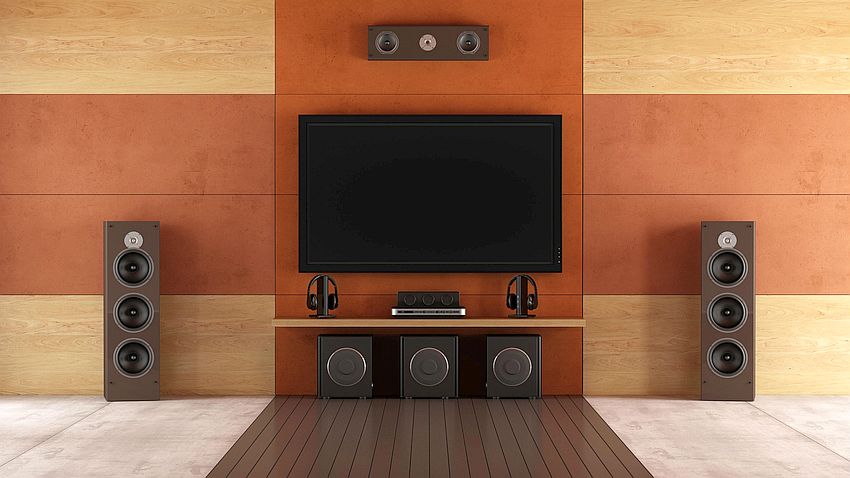 First and foremost, size isn't everything. But, size and quality do go hand in hand and choosing the perfect TV for your setting means the difference between watching a dimmed picture in a bright room (looking at your own reflection basically) and losing yourself in a vivid display of colours in a perfect setting.
Generally speaking, darker rooms bring out the vivid colours and high quality of a plasma TV, making it stand out, while a brighter room would dim out its qualities. If you plan on keeping your home theatre semi or brightly lit up, you are better off choosing either an LCD or a LED screen because they tend to be brighter and they don't reflect light.
Next, choose the size. While you might be tempted to opt for the biggest model, you should choose the size that fits perfectly into your setting. Go for the one that won't make you feel like you're watching an Australian Open match, or have you reaching for the pair of binoculars.
More specifically, when building a home theatre, you should go for a 127 cm display or bigger. For a larger room, anything from 165 cm to 230 cm is perfect, but if you're planning on transforming your living room into a home theatre, then you could go smaller, all the way down the 127-165 class.
Audio is king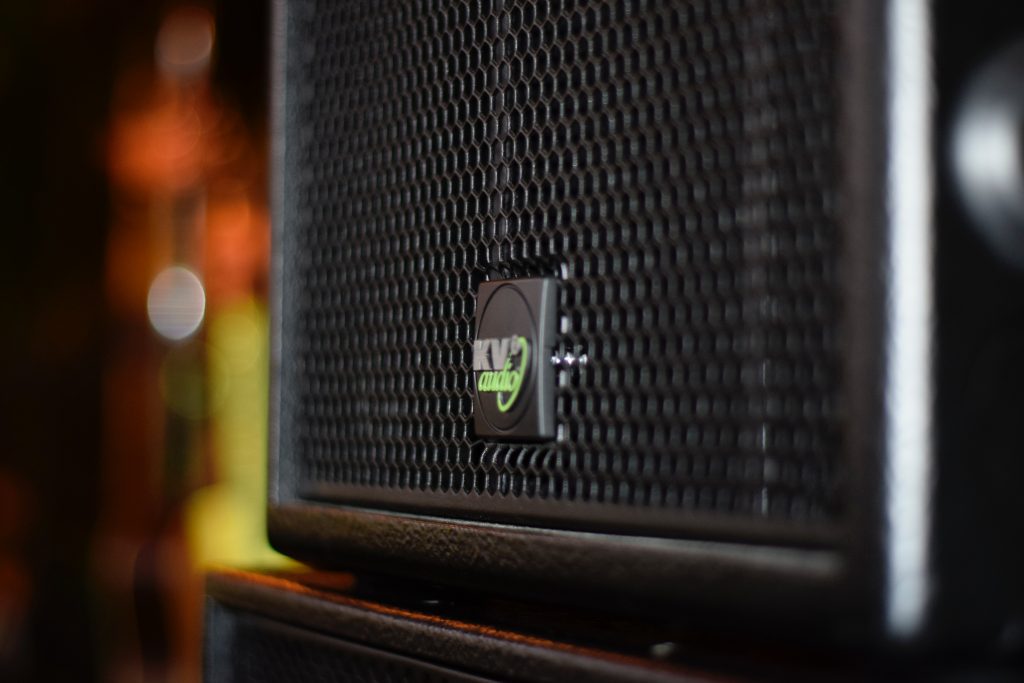 There is no complete cinematic experience without a shiver-inducing sound system that will scare the neighbourhood dogs into barking all night. There are plenty of options at your disposal, but you should always opt for a complete surround sound if you can.
You can create a surround sound system in a number of ways, and it should be directly related to your personal style preference. The first option is having sound bars as a stylish accessory, and the second could be a set of retro-style speakers across the room, either on shelves or their own stands. If you are more inclined towards a seamless design, you can always build the speakers into the walls and run the wiring through them; just make sure not to drill into any weak, mounted walls.
Furniture and mounting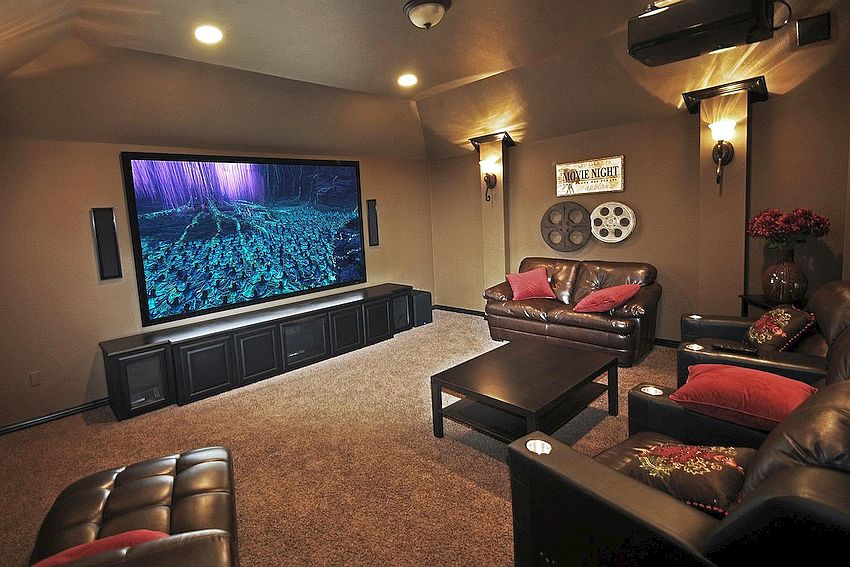 The cherry on top of your perfect visual and audio system is the way you furnish the room. What do you want the room to say, what is the feeling you want to achieve? At this point, you can let your imagination run wild and design the ambience of your dreams.
Start with assessing how the TV and audio systems should be set up. The way they are mounted and built has a huge impact on the room's ambience and décor, so take your time to think it through. The TV can be mounted in a number of ways – fixed, tilting, or fully mobile.
Equipment mounting is a delicate and tricky business and in order to avoid any mistakes that will leave you with nothing but holes in the wall make sure you have some help to mount it safely.
Along with your perfectly mounted visual and audio systems, you will need the perfect kind of furniture. One of the best options is using mobile sectionals that will enable the screen to be equally visible from every angle of the room. Add comfy armchairs with some stylish tables on the sides and in between for practicality and a complete look.
In the end, make sure everything is connected and easily controlled via a single remote control or your smartphone. Add a popcorn station and a minibar, and you're all set!