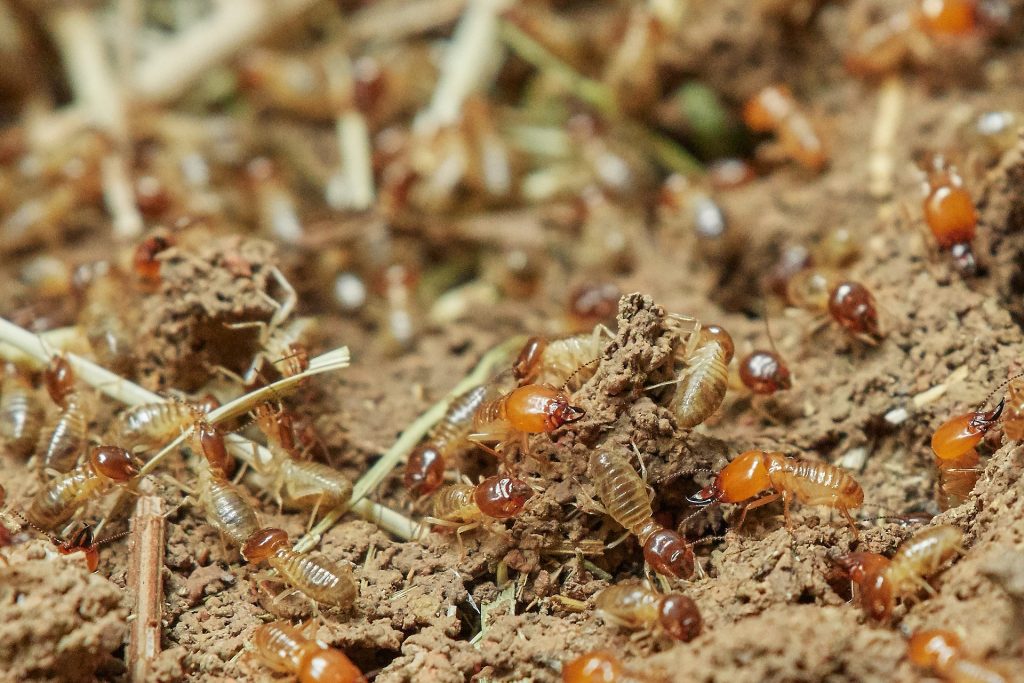 Most homeowners find termites as terrifying as spiders since they often eat away their homes discreetly. However, few think about attractive it might be for termites in their gardens. Aside from staying inside wooden materials in the house, termites also survive and develop in warm, damp and cultivated surroundings like gardens. There are some signs if these fear inspiring creatures are truly living in your garden and ways you can prevent them from being attracted in the first place.
We've previously covered signs of termite activity in your house. To be vigilant, you should also watch out for termites in the garden. Below are three indicators to watch out for:
1. Dying or Lifeless Trees
Most wooden materials like plants are often fed on by termites. These pesky insects are often attracted to dead or dying trees present in gardens as they can use the dead trees to build their nest. As dying trees become older, their population will be increasing in the dead branches which is one of the ideal places for termites to establish their nest.
You may prevent such occurrence by getting rid of dying or dead trees from your garden as well as any wood lying around. Don't forget to check under the house, often the final resting place for timber offcuts from renovation and home improvement projects. It is best advised to contact tree removal experts that remove the stump and roots of dying trees in order to prevent tripping hazards and of course because rotten stumps and roots may entice termites as well.
2. Mud Tubes
The small paths which are found close to termite nests are referred to as termite mud tubes. Termites create these channels using soils to safeguard themselves and connect their houses to their main source of food. Sometimes, you may see mud tubes on brickwork or concrete; they often look like long hollow pencils. Also, mud tubes may be found on fences, decks or pergolas.
Whenever a mud tube is recognised, check if the tube is active or not. You can verify this by breaking an aspect of the tubes and leave it for some time or till morning. In the next morning, if you find the previously broken tubes fixed, then, it shows that termites are not far from that vicinity. Afterwards, you may contact termite control experts.
3. Swarmers
Swarmers are adult termites with wings that often look like flying ants. If you ever notice a swarm of flying termites in your garden, it is advisable always to check for any indication of termites emerging from trees or tree stumps nearby. However, take note that termite infestation cannot be stopped by killing the swarmers. Instead, you'll need to get rid of the food source and nest to destroy the habitat of the silent destroyers in your garden.
We encourage you to look out for the indications listed above so as to prevent the termites from nesting garden. Also, take note that checking your property and cleaning your home as well as garden consistently are the most effective means of preventing the annoying insects from your house. For real piece of mind, it is best advised to call pest control experts to help inspect and treat your property for termites.