Trying to do a perfect job on your eye make-up – whether you're rushing to work or prepping for your big day – can get stressful. Especially when you're thinking about hairstyles and contemplating new tattoos at the same time. But it can be much easier than you think. Boost your glam factor with these 10 eye make-up tips.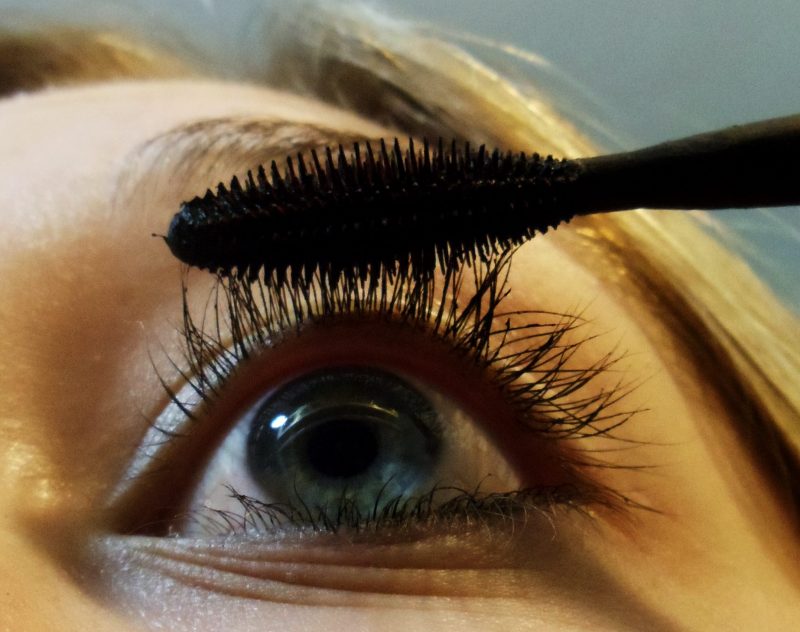 1. Leave a gap between your bottom and top eyeliner lines
A teeny-tiny space between your bottom and top eyeliner creates the impression that your eyes are bigger than they really are. This trick is especially uplifting on tired days or long nights.
2. Experiment with coloured eyeliners
Many people steer away from coloured eyeliner because they worry that it'll make them look like young teenagers. However, the key is to choose the right shade for your eyes. As a rule of thumb, go for contrast. Blue eyes pop against gold and copper colours, green eyes love red-based shades, brown eyes are best set off by amber or dark blue and, for hazel eyes, choose emerald or gold. Visit Marie Clare for some more ideas in this department.
3. Brighten up with nude
Another way to make your eyes appear wider and brighter is by applying nude eyeliner to your bottom lid. It'll give your eyes a boost and no one will be able to spot why!
4. Double up on mascara
Two mascaras are better than one. Find one that thickens and another that lengthens – and use both. The first should should be applied to the base of your lashes and the second to the tips.
5. Add a layer of powder between mascara applications
To give your eye lashes an even bigger wow factor, apply one layer of mascara, then a light layer of translucent powder, then another mascara layer. The powder adds volume and length, and, at the same time, avoids clumps.
6. Emphasise the top lashes
There should be more mascara on your top lashes than on your bottom ones. And, to keep your look especially relaxed and natural, skip the bottom lashes altogether.
7. Make the most of your teaspoon collection
This might sound a bit weird, but, really, a teaspoon should be in your make-up tool kit at all times. Just ask Cosmopolitan! First up, by holding a spoon behind your lashes when applying mascara, you can keep your eyelids clean. Secondly, you can use the spoon to create an outline for a perfect winged shape.
8. Heat your eyelash curler
Most women with even a vague interest in make-up know that an eyelash curler can add serious drama to lashes. But fewer are aware that, if you heat your curler first with a hair dryer, it'll work better. Do be careful, though, that it's not too hot before you use it!
9. Add a layer of concealer to your eye lid
Before putting on eye shadow, place a thin layer of concealer across your eye lid. This will help to hide any discolouration and/or veins. Plus, it will provide a smooth base for your eye shadow, avoiding uneven patches and helping the make-up to stand out.
10. Try something different by switching up the classic smoky eye
Have you mastered the above-lid smoky eye – or are you just looking for a change? Try going smoky beneath your lid, rather than on top. Just be careful not to overdo it – keep on the side of subtlety.
Have you tried any of these tips? Do you have some tricks of your own you'd like to share with your fellow readers? Don't be shy! Leave your comments below. We'd love to hear from you.