If you're wondering where to start with adequate home protection, begin with the entrance to your home. There are many ways to burglarproof your doors and they are all equally important so don't neglect the necessary steps needed for your own peace of mind.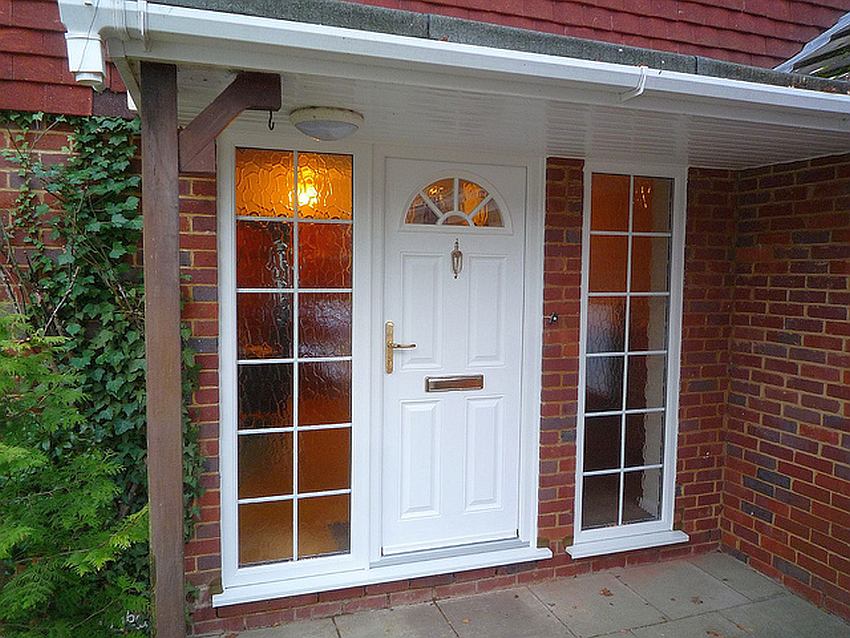 Choose the right material
Not all materials are the same. Therefore, you have to be very careful when choosing the doors and consider your own needs and budget options. Basically, you can choose between sturdy wood, metal, fiberglass and steel. All these materials have their own advantages and disadvantages so make sure to do your research, analyze the possibilities and ask for help if necessary in order to settle with the right material for your home entrance.
Do you really need windows?
Of course, you have to have windows in your home, but do you need to have them on your doors as well? Window doors are easy to break through, especially if the window is located near the lock. But, if you simply must have this type of doors, and truth to be told they are beautiful, make sure to use reinforced glass and even wooden or metal bars that would add to security.
Plants and shrubbery
Everyone likes nicely organized garden full of flowers and greenery but this doesn't mean that you should keep those near your entryway. If there are a lot of high and bushy shrubs around your doors, you're pretty much giving the burglar a place to hide.
Install the right lock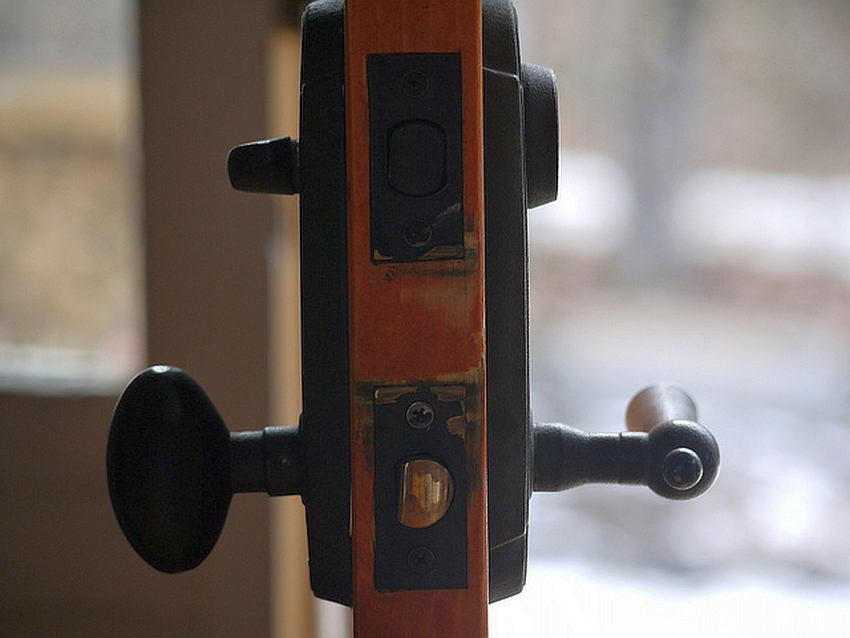 While your usual knobs and levers are the cheapest solution, the threat that these locks represent won't come cheap. In that respect, your best options are undoubtedly deadbolt locks with additional one-sided deadbolt on the inside as well as smart locks that use sensors and tech to keep your home safe. So even if you get yourself reinforced steel doors, you still have to invest in a top security lock to thoroughly burglarproof your doors.
Door frame is also important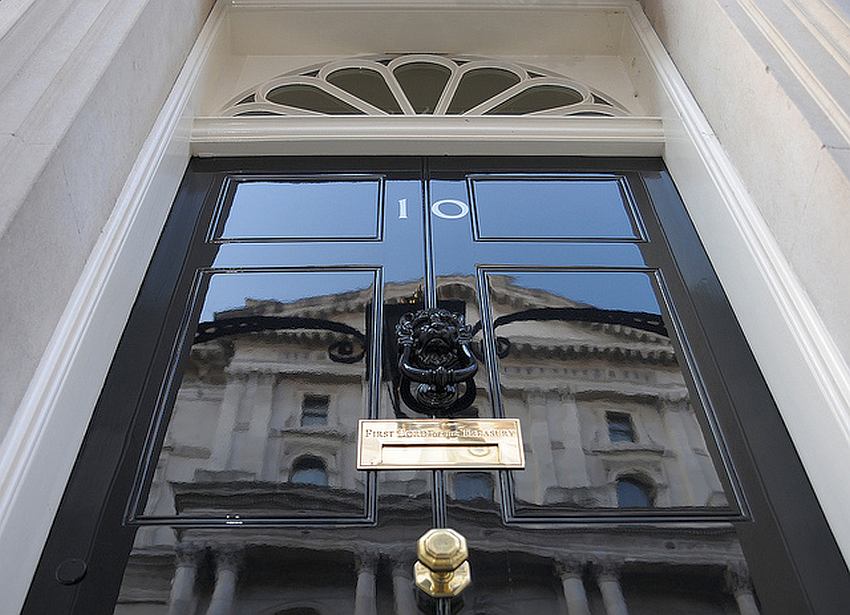 When you go about securing your entryway, don't forget to reinforce door frame and jamb. Even with your sturdy doors and complex lock, raw strength can break through weak and flimsy frames and doorjambs. Therefore, make sure to get info on best ways to keep these burglarproof as well. In general, galvanized steel and longer screws are some of the best options to make this point of entry resistant to brute force.
Effective alarm system
Connecting your alarm system with the doors is definitely one of the most effective ways to burglarproof your home and entrance. Of course, you need to hire a professional service to do this job for you, so that you can all work together in order to achieve the perfect solution that you find necessary for a complete safety. Alarms can be set to go off every time someone tries to get into your home forcefully or enter the wrong password.
Additional safety tips
Installing cameras around your doors is another way to scare away potential burglars and home intruders. If your budget doesn't allow it, you can install mock cameras because they too can effectively keep shady people at bay. Also, don't forget to install motion sensor lights – if you follow the rule of having no plants that could obscure the doors, sensor lights will come in handy as well.
Burglarproofing your doors is undoubtedly a smart investment in your home security, but don't forget your own role in keeping the home safe. Always lock your doors and windows and refrain from letting people know when you're going to be away from home.