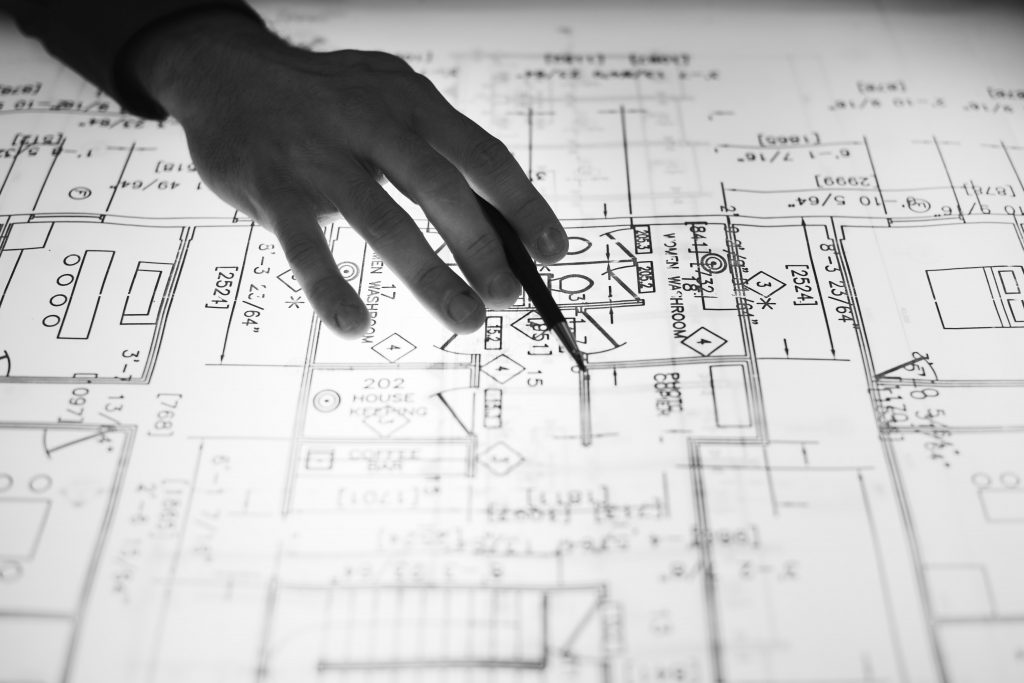 Designing your dream home is equal parts exciting and challenging. But before you even begin the build, it's important to examine how the land you're using will impact the type of home you design.
If you are yet to purchase land, understanding how your choice impacts house design is going to put you on the front foot when choosing blocks or considering land subdivisions.
There's a lot to consider, but to break it down a little, here are four factors to keep in mind.
1. Slope and steepness
Designing a home on a slope comes with its own set of challenges, risks, and expenses. But done right, it's an amazing opportunity to create a home that's unique and uses the land efficiently.
Some of the benefits of building on a slope include:
Better views and exposure to natural light
Interesting architectural designs (such as split-level houses)
Individual charm and charisma
Potentially big returns if you decide to sell
The steeper the slope, the more costly the design will likely be. But with the right builders and design team – with experience in building on slopes – the costs can be kept down.
Building on a slope often means you need to be mindful of how weather patterns will affect the area. That's why it's important to pay extra attention to the surrounding landscape. You don't want your house damaged by flooding rivers or intense winds. Again, an experienced builder and design team will be able to advise you best.
2. Soil and trees
Before you decide to buy land, it's important to get the soil tested by a qualified engineer. The type of soil that sits underneath your home, such as 'reactive' soil, can have a huge impact on how much it will cost to build the foundations.
From earthworks to land retention, the expenses can really stack up, but knowing in advance how much you're looking at will help you decide whether building on the site is worth it.
To use the land efficiently, you also need to take into account how the trees around the property might impact your home being built, as well as the homes of your neighbours. Trees and roots can cause physical damage to homes by lifting the earth beneath them and cause a number of plumbing issues.
To get around these obstacles, it's best to consult experts (such as arborists and geotech engineers), to determine what's going to cause problems, what needs to happen to solve any issues, and how much it will all cost.
3. Orientation
Put simply, orientation involves the direction your home faces. This will impact the views you'll have as well as the amount of natural light and warmth your home gets. Orienting your home correctly can help you save on heating and cooling expenses, as well as make your home more comfortable to live in.
In some parts of Australia, maximising your orientation for cooling is more important than heating. In other areas, it's the other way around. You'll also need to think about the natural and planned features surrounding your property, and whether you're going to use solar power or not.
Here are a few orientation tips to keep in mind:
Prioritise the main living areas – their ideal direction should be north or northeast to maximise light.
The kitchen should ideally face east to make the most of morning light.
To ensure bedrooms stay cool in the summer, don't face them west.
If you like your bedrooms dark and cool, face them south. But if you like being woken by natural light, east is the way to go.
While not as much of a priority, face your laundry and bathrooms east if possible to maximise the morning light.
4. Climate and weather
In Australia, the land you're thinking of building on will be in what's called a 'climate zone'. This zone will have certain regulations when it comes to insulation choices.
Having the right insulation will not only make your home more comfortable, but also minimise the costs of artificial heating and cooling. Before you build, make sure you understand what zone you're in and the type of insulation you need.
Australia is also a land of extremes. From cyclones to bushfires, your home can be exposed to all types of damaging weather, depending where you want to live. If the area you're planning to build on is prone to extreme weather, here are some design tips to keep in mind:
Use water resistant materials.
Create a flood-proof structure.
Make sure your roof is designed to cope with intense rainfall and hail.
Design flood-resistant gardens.
Install shutters and sprinkler systems in bushfire prone areas.
Use fire-resistant materials.
Install heat-resistant roofing and exteriors.
Make use of passive design and sustainable cooling systems.
Use cyclone-resistant materials and drainage.
Quality Counts
Building your dream home is a huge undertaking. Even though it's exciting, figuring out how to use the land efficiently is a big part of this – and it takes time and research to get it right.
That's why investing in a quality design and a quality team is important. Having good people on your side will make the journey all the more rewarding, especially when the time comes to open your front door.